From sumptuous buffet breakfast to Caribbean Rim cuisine, we make sure your Nevis vacation is as delicious as it is luxurious.
Seaside Dining
Choose from five restaurants and three dedicated bars, all featuring delectable dishes, refreshing cocktails all served up with the perfect Caribbean views.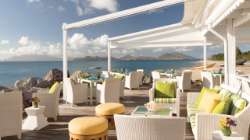 A Taste of Caribbean
Catch a spectacular Nevis sunset from Mango, our open-air restaurant featuring exquisite West-Indian cuisine.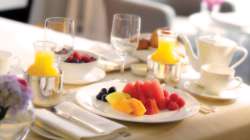 In-Room Dining
Choose from an extensive menu in the comfort of your room, day or night—ideal for time-zone-hopping travellers, impromptu meetings or quiet, private dining.