Charming gingerbread cottages dot the Resort's grounds and lush, fragrant gardens lead to the pristine sands of Pinney's Beach on the Caribbean island of Nevis, sister island to neighbouring St. Kitts.
View Resort Map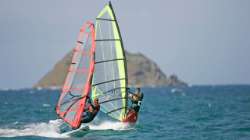 Set a Course for Fun
Get out on the water and learn to sail with our Caribbean Sail Laser program, which includes learning sessions, boat set-up demonstration on land and sailing demonstration on water.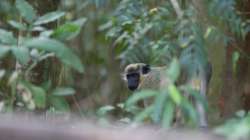 Monkey Excursion
See green monkeys scamper across the paths and trails in search of food or cavort on the ground in their natural forest habitat.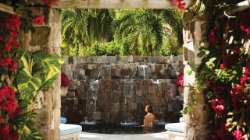 A Day at the Spa
Indulge in a wide range of relaxing and rejuvenating Caribbean spa treatments at our full-service spa facility in Nevis.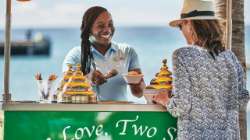 Gelato Bike
Wrapped in the Nevisian flag to stay true to the Caribbean, our One Love, Two Scoops gelato bike can't be missed as it cruises around the beach and pool pathways. Cool off with our three delicious homemade gelatos, including the signature Pinney's Beach Rum Raisin. Guest can also add rum shots for an extra kick.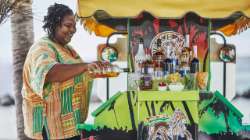 Kool Rummings
Roaming the pools to the sounds of island music each afternoon is the Kool Rummings Rum Cart, offering a variety of rum punches and the signature Rasta-Guava Rum Punch (in addition to Carib and Red Stripe beers and Rumless Guava Punch).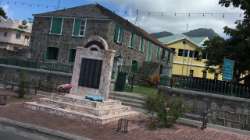 Hamilton Museum
Hamilton is one of Broadway's biggest hits, and U.S. Founding Father Alexander Hamilton is Nevis' most famous native son. Guests can tour the historical Hamilton House, neighboring Museum of Nevis History or bike through the Hamilton Estate plantation.
Culturama
Culturama is a cultural celebration of the emancipation of slaves in the 1830s. It's a 12-day celebration filled with art, history, culture and all the colours of the Caribbean. Culturama can be experienced from the end of July to the beginning of August.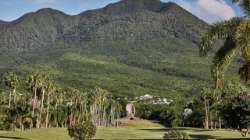 Nevis Peak
Choose from a variety of exhilarating hikes and tours including climbing to the top of the iconic 3,232 foot Nevis Peak which sits in the heart of this Island. This non-active volcano can be conquered with the help of one our skilled guides.
Relax and Reconnect
Spend the day lounging in your beachfront cabana, rejuvenating in the tranquil spa or taking in the hypnotic views surrounding our infinity-edge pool.