Skilful curatorship – "curadoria" in Portuguese – lies at the heart of CURA, where Michelin-starred chef and head culinary curator Pedro Pena Bastos selects his ingredients as meticulously as an artist chooses his paints, drawing from Lisbon's rich regional palette of seasonal ingredients to create artisanal dishes of great depth, taste and meaning.
Signature Dishes
Hazelnut, Bergamot, Roasted Seaweed Butter, Oscietra Caviar

Beetroot, Lime, Reindeer Moss

Peppers, Tea, Lettuce Heart, Pollen, Sunflower, Cured Pork, Melon, Shiso

Carob & Black Garlic, Egg & Honey, Raspberry & Lavender

Brassicas, Parsley, Saffron
Meet the Team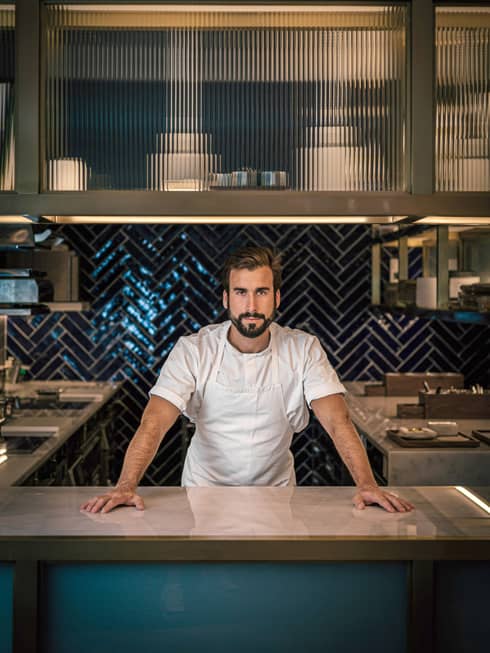 Pedro Pena Bastos
Chef
In his open kitchen, Bastos is intent upon bringing "more joy and soul" to CURA's offerings than are typical of fine-dining fare. He works with small local suppliers to source ingredients of superb flavour and condition, and he plucks others such as crunchy reindeer moss, marbled meat from Alentejo Iberian pigs, and "the best chickpeas we can find" directly from the wild. His menu highlights a dozen or so dishes at a time, changing with the seasons, and he tries to work with just two or three ingredients "and one really sharp knife" at a time, the better to ensure that guests taste the food as it is meant to taste.
"We carefully consider everything to keep the spotlight on the food. That's our inspiration – the highlight of everything we do."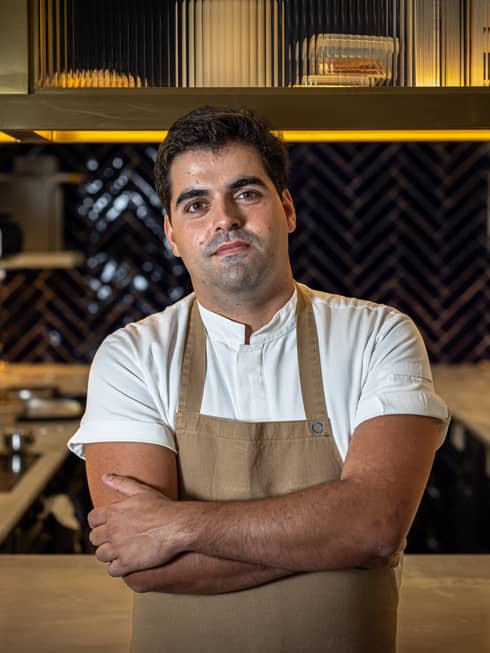 Rodolfo Lavrador
Sous Chef
Lavrador oversees day-to-day operations in the back of the house at CURA. He also works closely with Chef Pedro Pena Bastos, offering creative input on the menu, as his demanding schedule allows. "Some days we can just focus on new dishes and ideas," he says. "Those days are great." Other days offer flashes of inspiration such as for a palate cleanser of strawberries and champagne foam he devised with Bastos after service ended late one night at 1:00 am. "It's always gratifying to see things you've dreamed up come to life."
"We're capturing the essence of our cuisine in a new way, a better way, a different way, using new ingredients and skills to showcase familiar flavours. That's where the magic happens."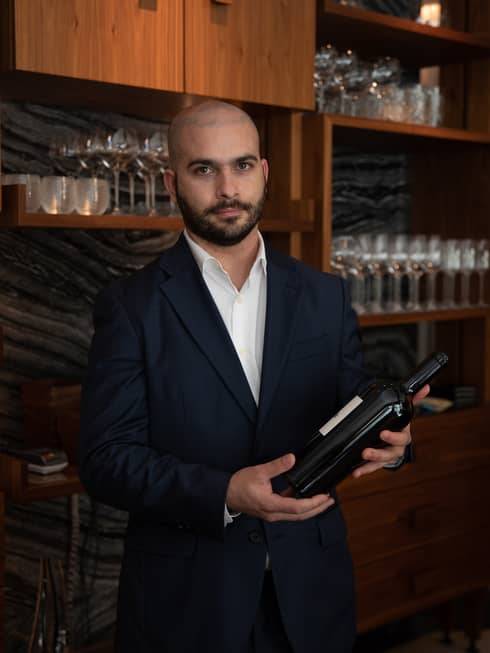 David Lopes
Sommelier
Lopes oversees the all-local wine list at CURA. The wine collection, like Lopes' focus, pairs exquisitely with the exuberantly local, seasonal cuisine of Chef Pedro Pena Bastos. Distinct from those more celebrated wine countries, the winemakers of Portugal are known for creating blends, sometimes mixing five, six, or even seven different types of grapes. Pairing complex blends with dishes from the kitchen is "the fun part" of Lopes' job, he says, noting Bastos' unique way of cooking with "out-of-the-box" ingredients sourced from farmers and fishers or foraged by the kitchen team.
"Portuguese wine never gets old for me."