All Accommodations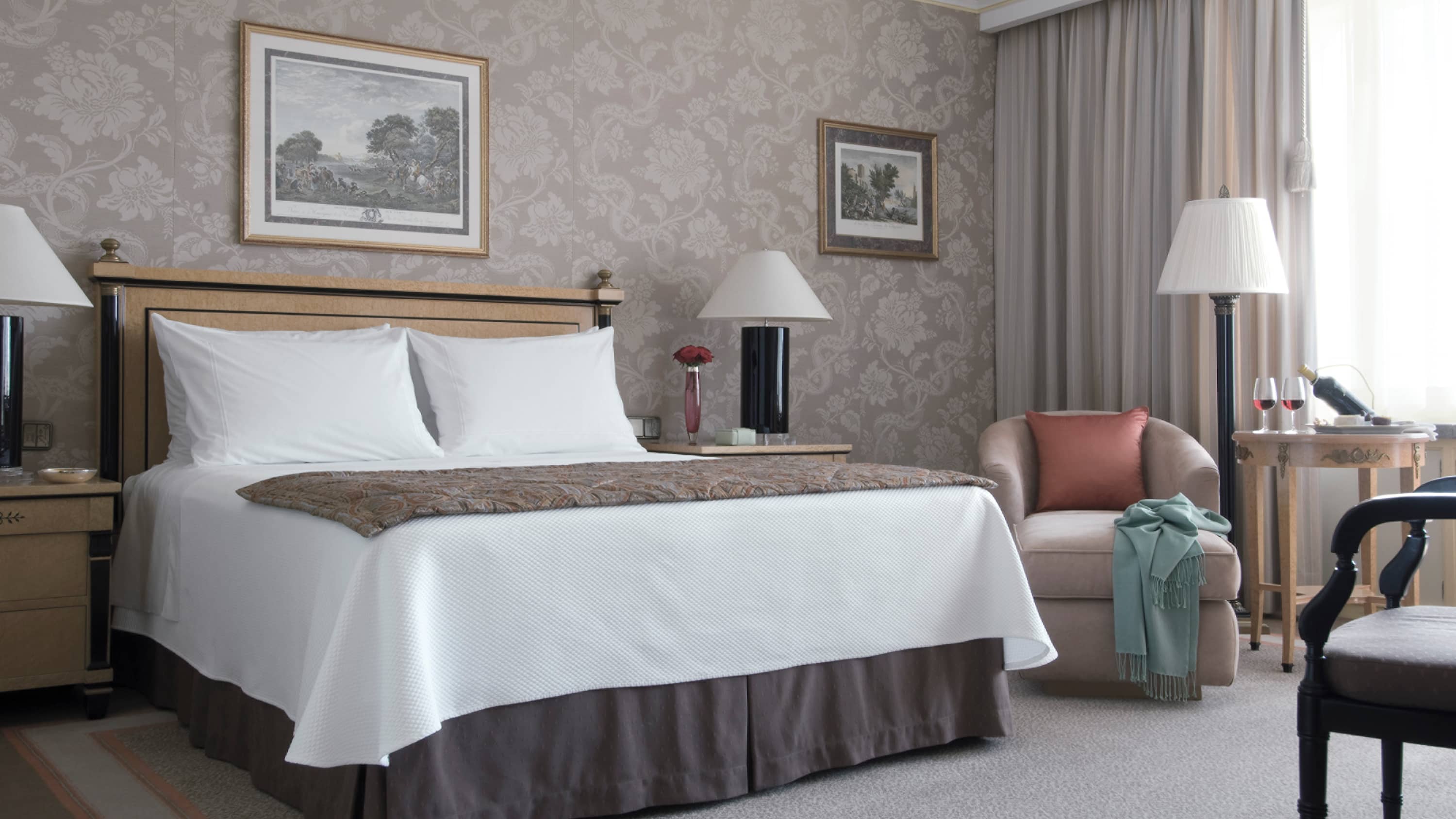 Superior Room
King bed, queen bed or two twin beds, One rollaway or one crib

42 m2 (452 sq.ft.)

3 adults, or 2 adults and 1 child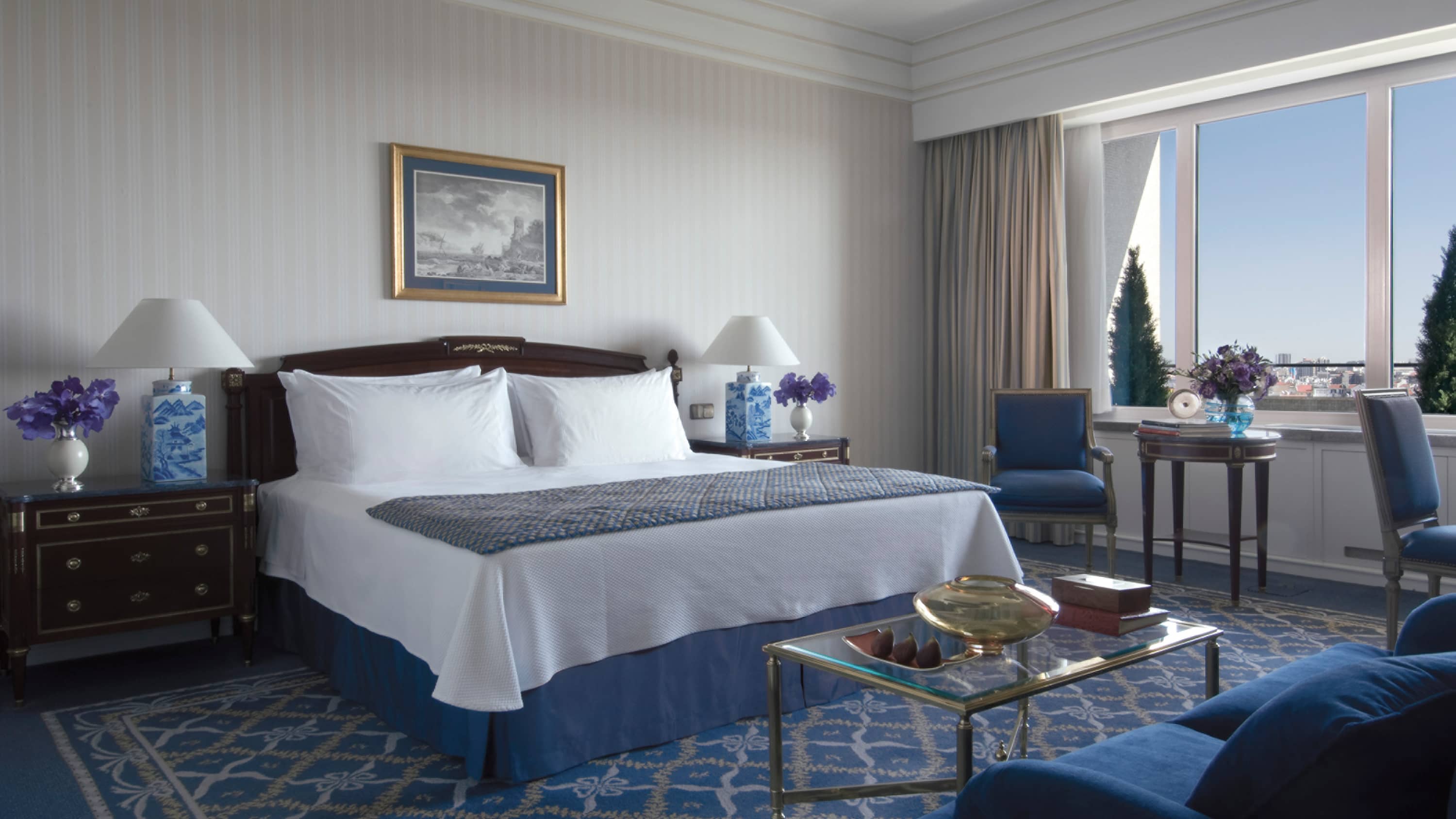 Deluxe Room
King bed or two twin beds, One rollaway and one crib

49 m2 (527 sq.ft.)

3 adults, or 2 adults and 1 child and 1 infant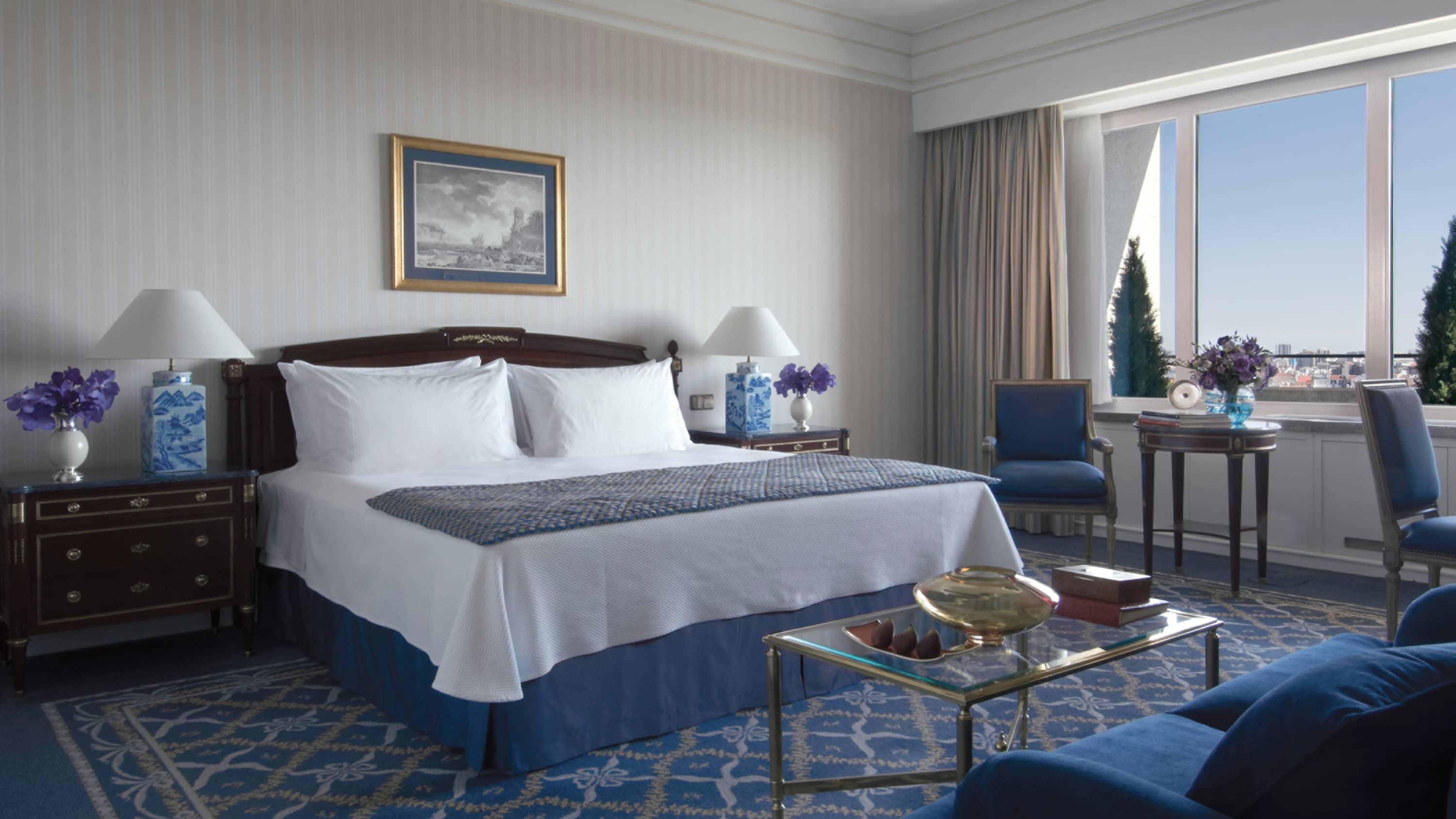 Premier Room
King bed or two twin beds, One rollaway and one crib

49 m2 (527 sq.ft.)

3 adults, or 2 adults and 1 child and 1 infant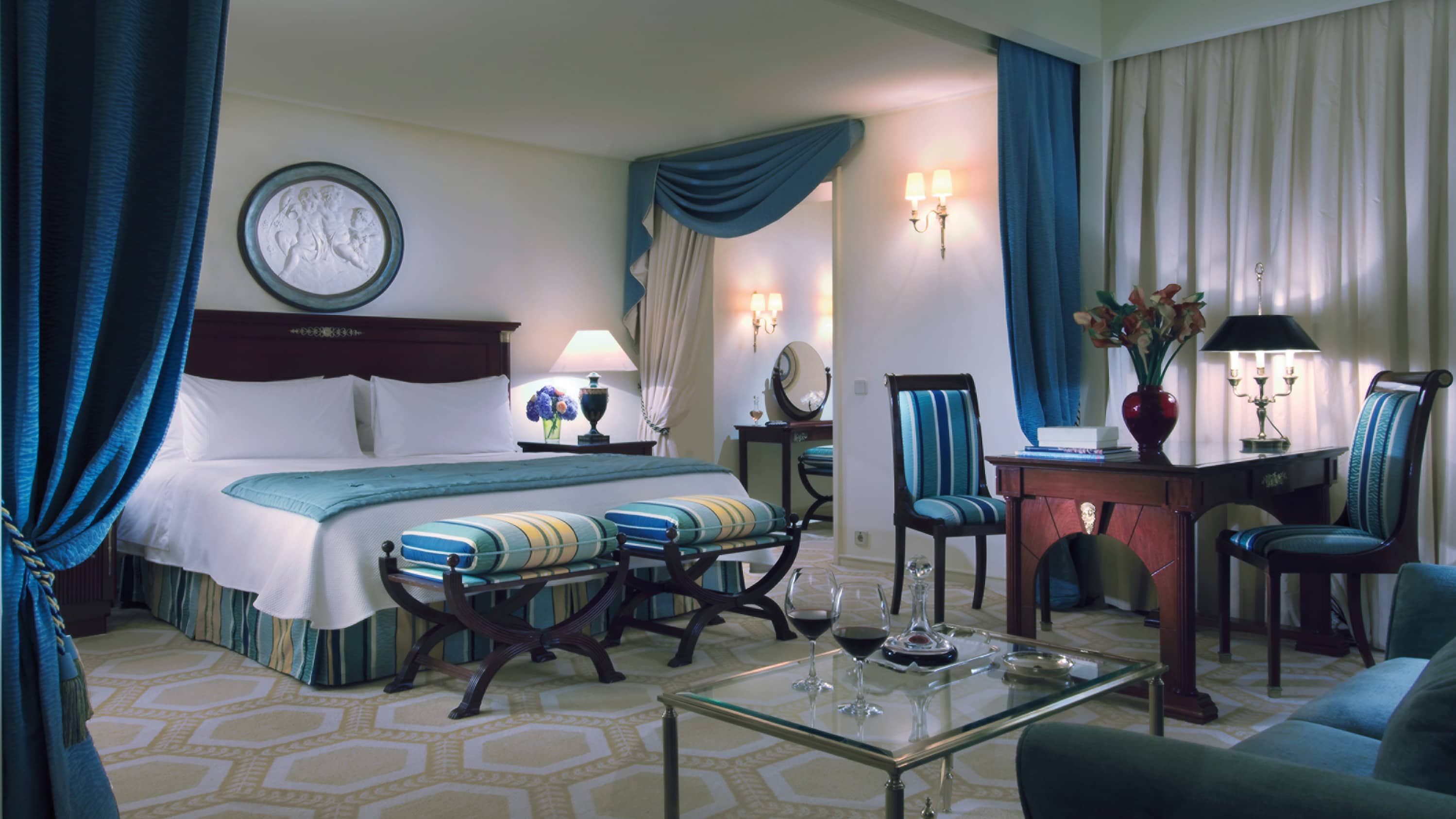 Four Seasons Junior Suite
King bed or two twin beds, One rollaway and one crib

73 m2 (791 sq.ft.)

3 adults, or 2 adults and 1 child and crib
Central One-Bedroom Suite
King bed or queen bed, One rollaway and one crib (for a child under 3 years)

115 m2 (1,242 sq.ft.)

3 adults, or 2 adults and 1 child and crib
Grand One-Bedroom Suite
King bed or queen bed, One rollaway and one crib (for a child under 3 years)

115 m2 (1,242 sq.ft.)

3 adults, or 2 adults and 1 child and crib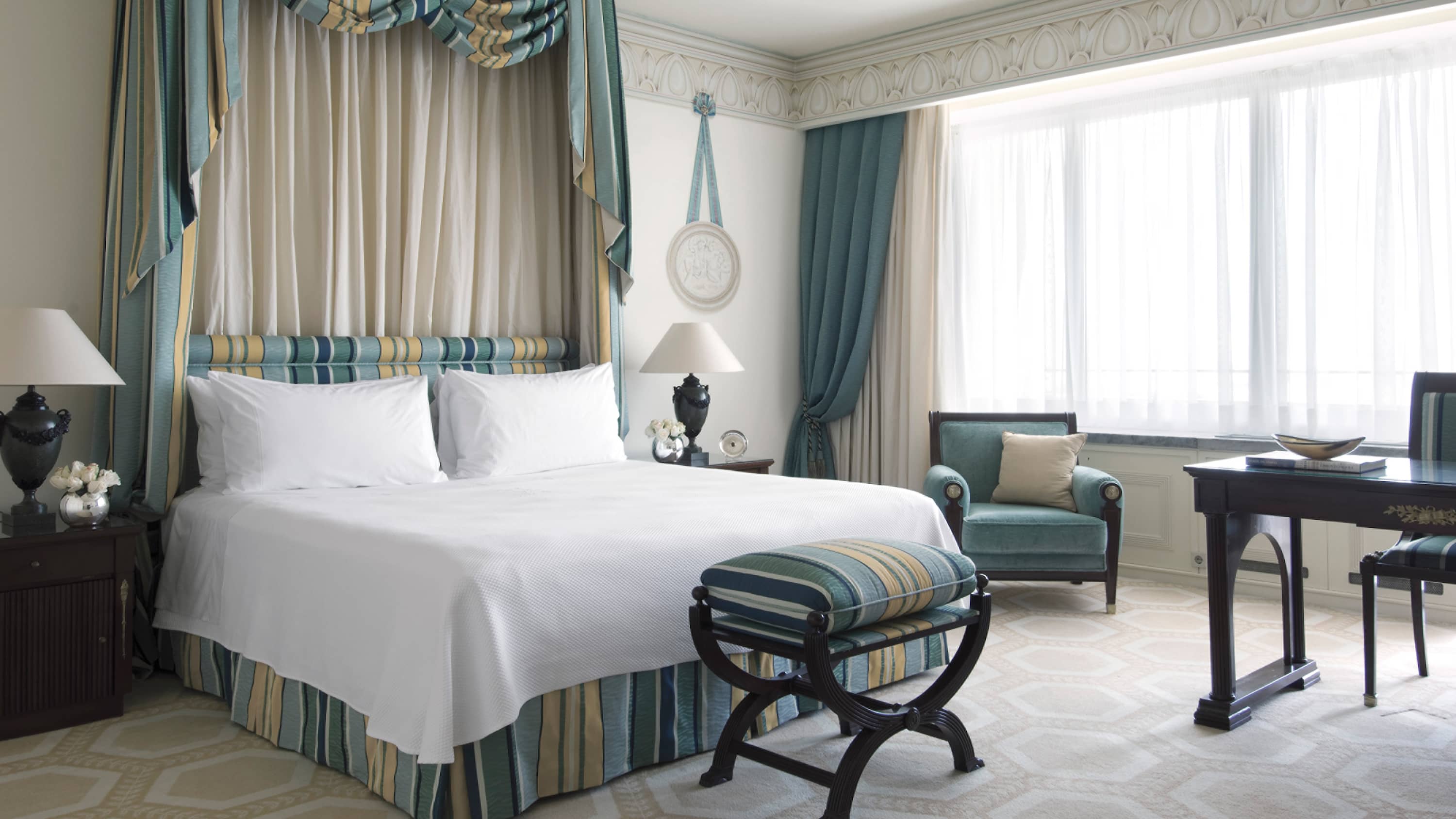 Imperial One-Bedroom Suite
King bed, One rollaway and one crib (for a child under 3 years)

114 m2 (1,224 sq.ft.)

3 adults, or 2 adults and 1 child and crib
Foundation One-Bedroom Suite
One king bed, One rollaway and one crib (for a child under three years)

115 m2 (1,242 sq.ft.)

3 adults, or 2 adults and 1 child and 1 infant
Residency Suite
King bed and queen bed, One rollaway and one crib (for a child under three years)

255 m2 (2,745 sq.ft.)

4 adults and 2 cribs or 4 adults and 1 crib and 1 extra bed
Royal Suite
King bed, One rollaway and one crib (for a child under three years)

175 m2 (1,890 sq.ft.)

3 adults, or 2 adults and 1 child and 2 cribs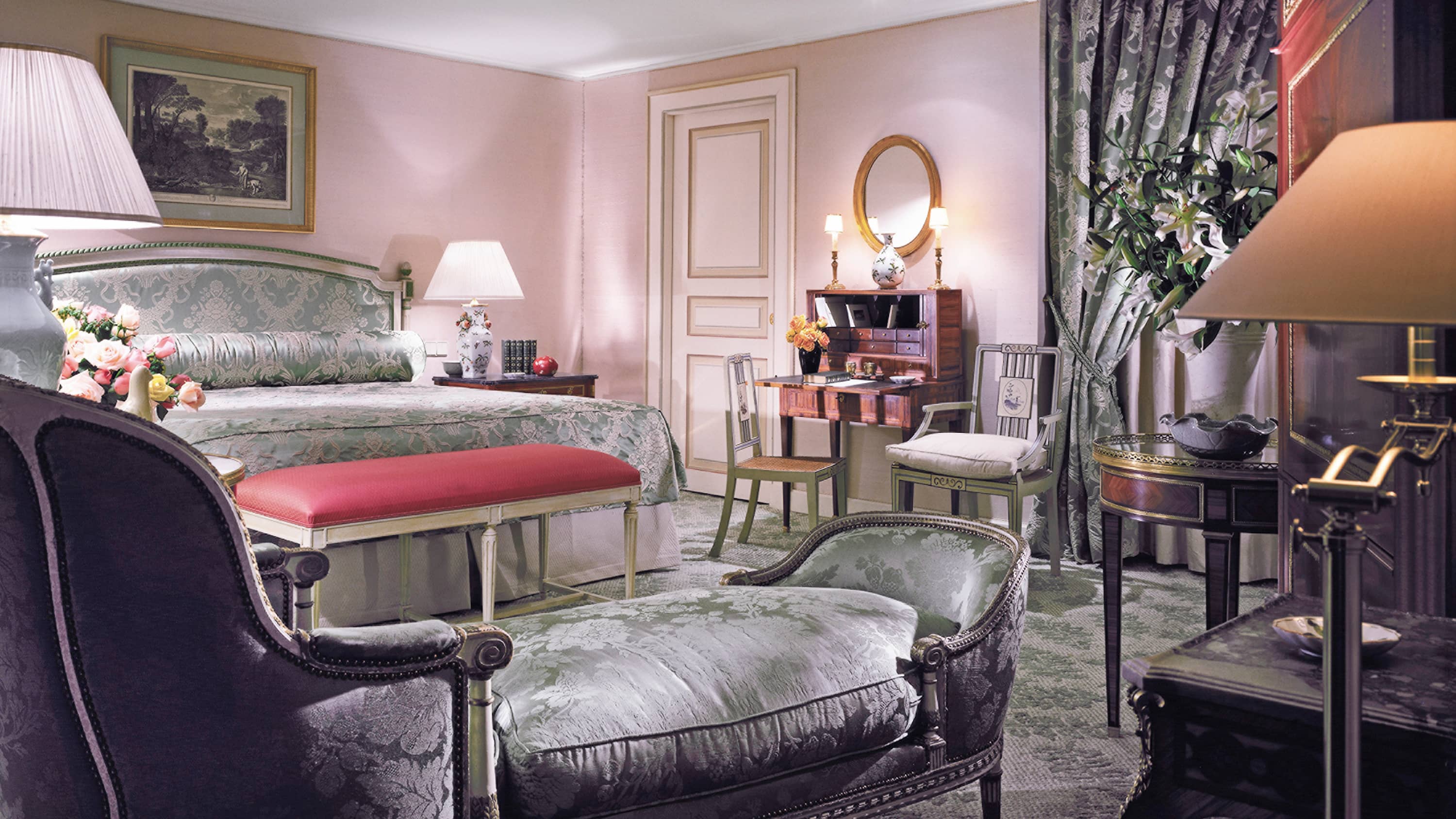 Presidential Suite
King bed, One rollaway and one crib (for a child under 3 years)

247 m2 (2,655 sq.ft.)

3 adults, or 2 adults and 1 child
Interior Design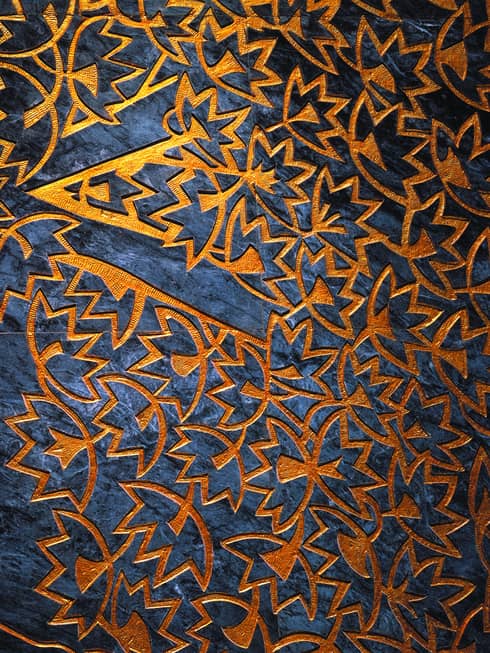 Clad in Marble
Our Hotel's modernist structure is complemented by façades, interior walls and floors sheathed with a colourful array of more than 40,000 square metres of rare and beautiful marble.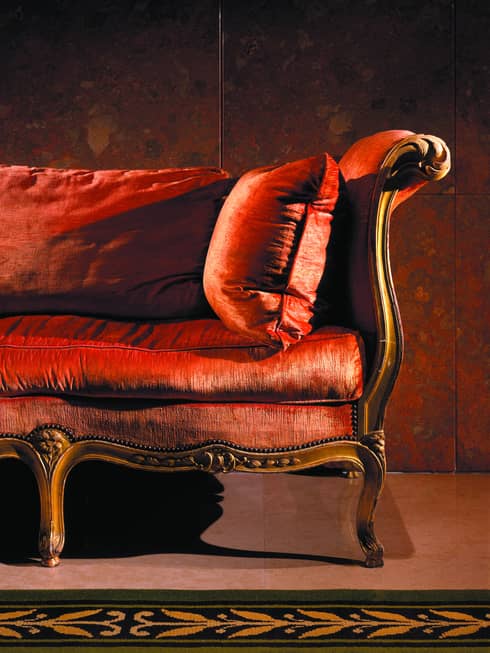 Mix and Match
French interior designer Henri Samuel created the Hotel's unique sense of place by mixing a refined 18th-century French style with Art Deco geometry, and filling the walls and halls with commissioned pieces from notable local artists.
Policies
Check-in Time: 3:00 PM Check-out Time: 12:00 PM

If you expect to arrive early in the day and would like immediate access to your room, we recommend booking the room for the prior night to guarantee immediate access. Similarly, for late departures, reserving an additional night will guarantee access to your guest room until you depart. If you choose not to reserve, we will be glad to store your bags and make our fitness facilities available for you to freshen up.

At Four Seasons, a guaranteed reservation assures you of a room even if you check in late (after 6:00 pm). If a room is not available, we will arrange your accommodation in another hotel at our expense, and provide transportation to and from Four Seasons as reasonable. All reservations made through the website must be guaranteed by a major credit card. Certain arrival dates and rates may require a deposit. Please check for full deposit requirements at time of booking.

Cancellation and deposit requirements may differ by arrival date, room type and offer booked. For full details, please check at time of booking.

American Express, Visa, MasterCard, Diners Club, JCB

Four Seasons charges no additional fee for children 18 years of age and younger occupying the same guest room as their parents or guardians (space permitting). Children 18 years and younger stay free in parent's room where space permitted. With advance notice, families can usually be accommodated in connecting rooms; please contact the Hotel directly to make arrangements.