See and be seen at our timeless restaurant, known for its lavish brunch, a premier view of Eduardo VII Park and a diverse menu that highlights local specialties and ingredients.
HOURS
Breakfast

7:00 am – 10:30 am

Lunch

12:30 pm – 3:00 pm

Dinner

7:00 pm – 10:00 pm
Signature Dishes

Meet the Team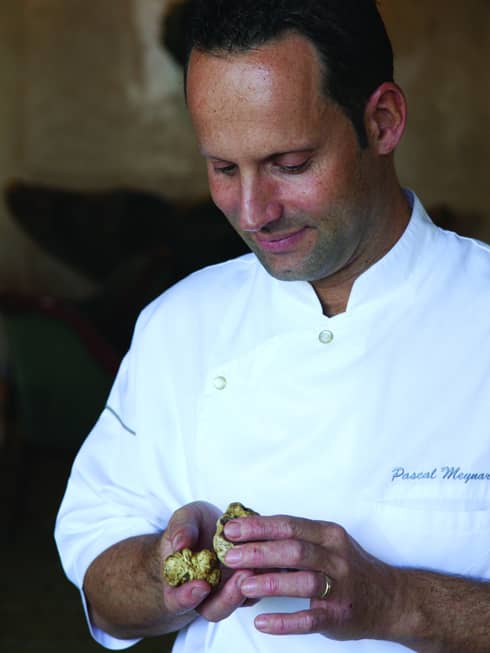 Pascal Meynard
Executive Chef
Chef Pascal Meynard is a bit of a thrill-seeker. Of dual French and Canadian citizenship, he grew up surfing and kayaking in the beautiful Basque region of France and returns there every summer to experiment with the latest water-based activities. Chef Pascal's adventurous spirit has taken him to work in far-flung places such as Tasmania, the remote wilderness of Canada and the Michelin-starred restaurants of Paris.
"I'm a fan of everything related to the ocean, from fish and seafood to bodyboarding and kayaking."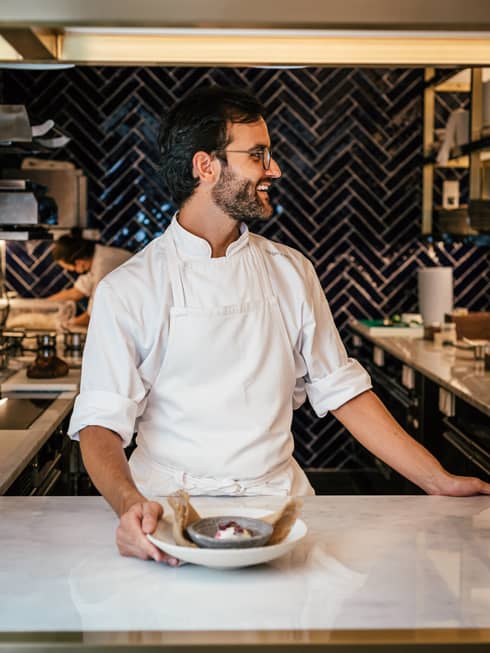 Diogo Lopes
Pastry Chef
Pastry Chef at CURA Restaurant, Lopes traces his interest in the pastry arts to his childhood in Portugal. A "chubby kid" with a big appetite, he watched his mother and grandmother in the kitchen and began making simple dishes of his own. "I thought, 'I like to eat so much, maybe I should cook.' A lot of kids would say things like that, but I meant it." His dream came true, and today his Carob & Black Garlic, Egg & Honey, Raspberry & Lavender dessert is the perfect finale to CURA's Meia Cura menu.
"We really value the one-on-one moments we get with guests. People like having a connection with the kitchen, and it's always good to remind us who we're working for."
Events
Every Saturday and Sunday

Weekend Brunch

Stick with the classics or opt for something new during brunch at Varanda, a favourite weekend stop for local foodies every Saturday and Sunday from 12:30 pm to 4:00 pm.
Ritz Bar

With an extensive wine list and a selection of ports and cocktails, our chic-yet-casual bar is an ideal spot to meet for drinks or a quick bite.

Details

In-Room Dining

For breakfast in bed, impromptu business meetings or romantic meals on your private terrace, we've got you covered, day or night.

Details

Ritz Pool Bar

With panoramic views of the Eduardo VII Park treetops, the Ritz Pool Bar is a lively spot in the city for al fresco dining, Lisbon-inspired cocktails and petiscos.

Details

CURA

Skilful curatorship – "curadoria" in Portuguese – lies at the heart of CURA, where Michelin-starred chef and head culinary curator Pedro Pena Bastos selects his ingredients as meticulously as an artist chooses his paints, drawing from Lisbon's rich regional palette of seasonal ingredients to create artisanal dishes of great depth, taste and meaning.

Details

Almada Negreiros Lounge

A favourite meeting place for locals and guests alike to sip Afternoon Tea, relax with a book and admire the namesake artist's bold tapestries decorating the walls.

Details