See and be seen at our timeless restaurant, known for its lavish brunch, a premier view of Eduardo VII Park and a diverse menu that highlights local specialties and ingredients.
HOURS
Every Day

7:00 am – 10:30 am

12:30 pm – 3:00 pm
Signature Dishes

Meet the Team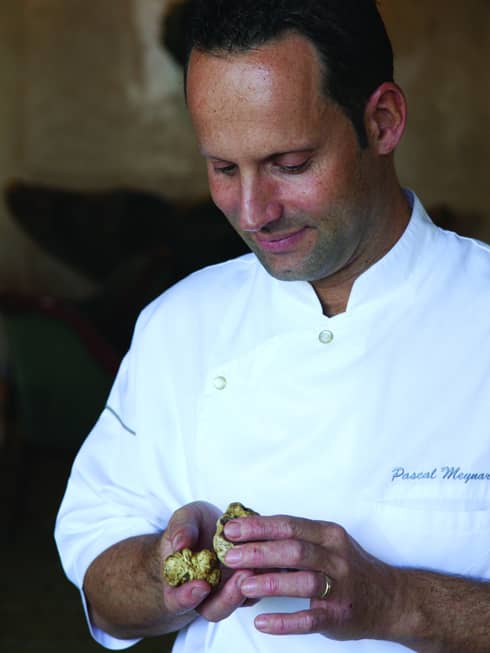 Pascal Meynard
Executive Chef
Chef Pascal Meynard is a bit of a thrill-seeker. Of dual French and Canadian citizenship, he grew up surfing and kayaking in the beautiful Basque region of France and returns there every summer to experiment with the latest water-based activities. Chef Pascal's adventurous spirit has taken him to work in far-flung places such as Tasmania, the remote wilderness of Canada and the Michelin-starred restaurants of Paris.
"I'm a fan of everything related to the ocean, from fish and seafood to bodyboarding and kayaking."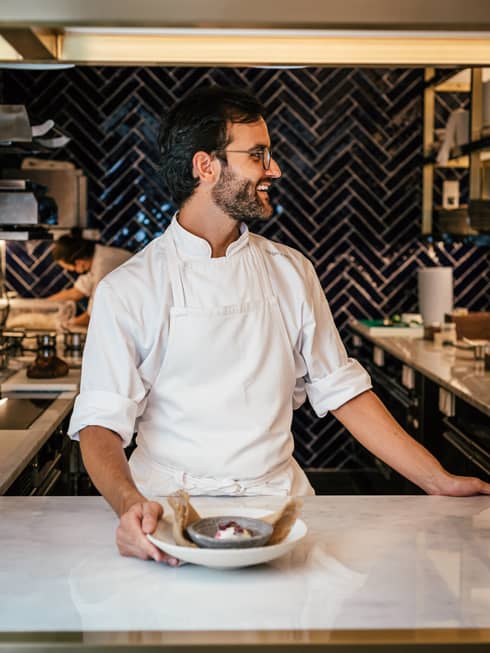 Diogo Lopes
Pastry Chef
Pastry Chef at CURA Restaurant Lopes traces his interest in the pastry arts to his childhood in Portugal. A "chubby kid" with a big appetite, he watched his mother and grandmother in the kitchen and began making simple dishes of his own. "I thought, 'I like to eat so much, maybe I should cook.' A lot of kids would say things like that, but I meant it." His dream came true, and today his carob & black garlic, egg & honey, raspberry & lavender dessert is the perfect finale to CURA's Meia Cura menu.
"We really value the one-on-one moments we get with guests. People like having a connection with the kitchen, and it's always good to remind us who we're working for."
Gabriela Marques
Sommelier
Gabriela's career has taken her to leading venues such as Restaurant Feitoria and Lab by Sergi Arola – experiences that have enabled her to absorb vast knowledge from some of the Lisbon's leading wine gurus. At Varanda, she sees each recommendation as a collaboration between herself, Executive Chef Pascal Meynard and the guest, analyzing everything from meal selection to state of mind to provide the perfect pairing.
"For many gourmands, discovering how a proper wine pairing can enhance and improve the flavour of their food is like introducing them to a whole new world."
Events
Every Saturday and Sunday

Weekend Brunch

Stick with the classics or opt for something new during brunch at Varanda, a favourite weekend stop for local foodies every Saturday and Sunday from 12:30 pm to 4:00 pm.