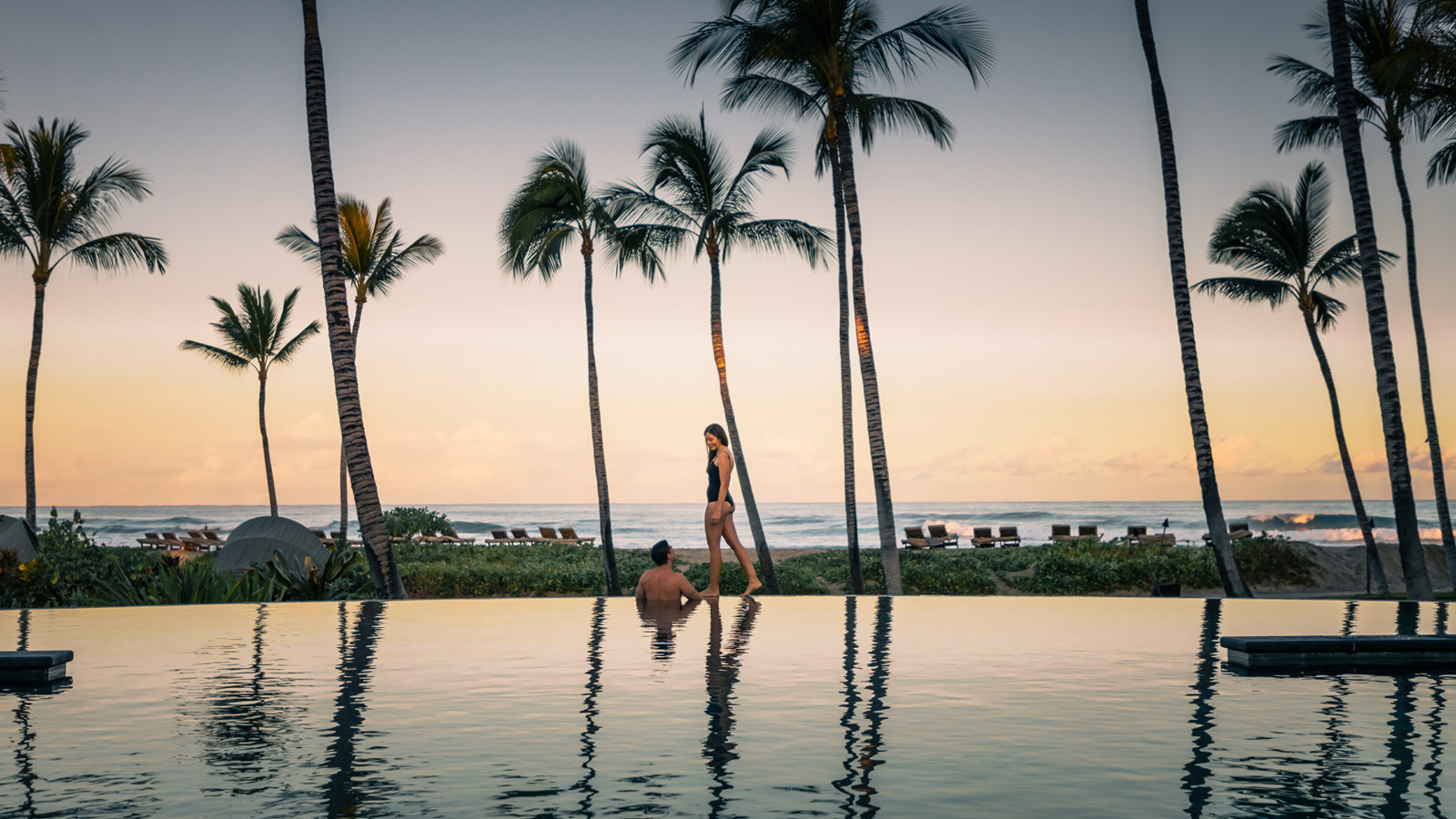 Paul Theroux
"Hawaii is not a state of mind, but a state of grace."
Couples' Nests

Featuring unobtrusive views of the landscape, five secluded couples nests are complete with luxury accoutrements. Each private, luxury nest includes a customizable mattress, fully stocked minibar, exclusive aromatherapy oils and lotions as well as two adjacent lounge chairs on Palm Grove Lawn. Enjoy this time with your loved one in a secluded outdoor setting.
Dinner under the Stars

Perfect for a romantic evening of celebration, our Dinner Under the Stars offers the ultimate private dining experience. Connect with your loved one, over expertly crafted cuisine by our chefs while enjoying your private setting under the Hawaiian night sky. Your table awaits.