All Food and Drink
Please see our Food Safety Policy, available here.
Events
Every WEDNESDAY, 8:00 PM – 10:30 PM

JAZZ NIGHT WITH BEST DUO

Enjoy sweet jazz melodies by Best Duo Band paired with specially crafted summer cocktails by head bartender Önder Çağlı every Wednesday night on YALI's terrace.

EVERY THURSDAY, 8:00 PM – 10:30 PM

LATIN NIGHT SON DE CUBA LIVE PERFORMANCE

Son de Cuba will take the stage with their popular Cuban rhythms and Latin tunes, performing salsa, bachata and cha-cha each Thursday night at YALI Lounge.

EVERY FRIDAY and SATURDAY, 8:00 PM – 10:30 PM

LIVE SESSIONS WITH AYŞE EVRIM

Spice up your Friday and Saturday nights with acoustic sounds and live music by Ayşe Evrim at YALI Lounge.
The Team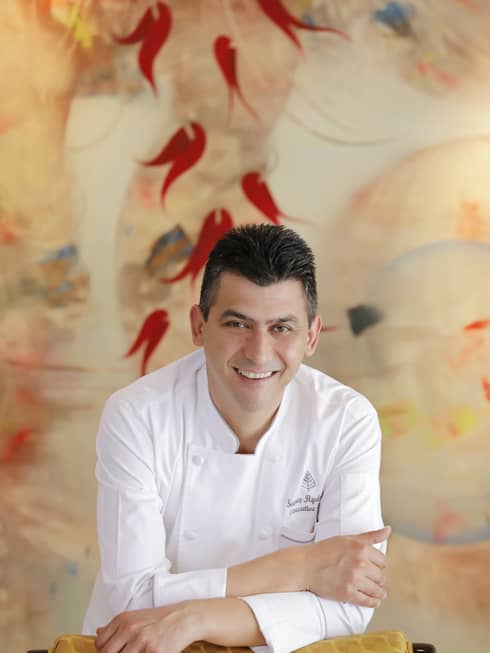 SAVAS AYDEMIR
EXECUTIVE CHEF
Born and raised in Bolu province, Chef Aydemir comes from a family of culinary professionals. After working in a variety of high-end hotel restaurants, he brings his love of local ingredients and Turkish cuisine to Aqua, The Club and YALI Lounge, always striving to learn new cooking techniques through work-study programs.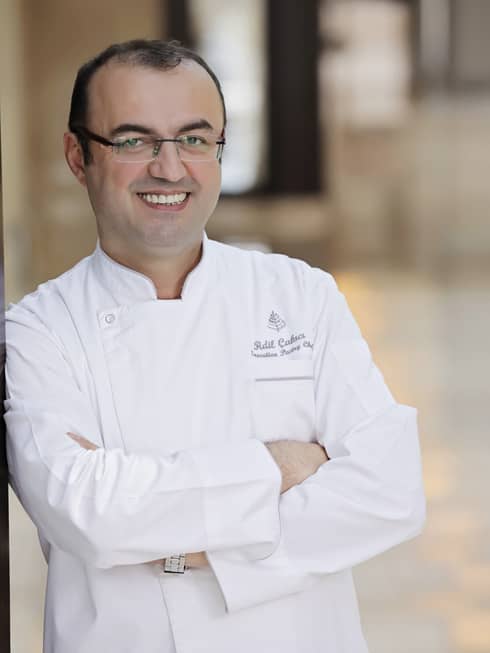 Adil Çakıcı
Executive Pastry Chef
Chef Çakıcı was inspired to the culinary arts by his father, who enjoyed a long career as a chef at local restaurants. Çakıcı doesn't overload guests, preferring to serve smaller-sized international desserts and traditional Turkish pastries crafted "with a twist" and no more than a couple of teaspoons of sugar per temptation. He takes guests' suggestions to heart to create new tastes.
Afternoon tea is transformed into a special ceremony with elegant presentations by Grace Brands and exquisite delicacies from Turkish cuisine, creating a cozy home-visit feeling at YASEMIN.

Details

A charming location on the terrace with a surpassing Bosphorus view, Ocakbaşı offers selected kebabs and tasty mezzes, emphasizing Turkey's rich and vast local flavours.

View menu

Distinguished by its impeccable service, creative menu and well-stocked wine cellar, AQUA invites you to enjoy fresh seafood dishes in a chic ambiance against stunning views of the Bosphorus.

Learn more