All Food and Drink
Please see our Food Safety Policy, available here.
Ramadan Events
Iftar at Aqua and Ocakbaşı

The set menu at Aqua offers a rich selection of Ramadan fare that includes delicious Iftar appetizers, cool sherbets, traditional olive oil dishes, Turkish specialties and mixed Turkish delight plates carefully crafted by our pastry team. Guests are invited to dine in the Igloos and fireplaces positioned around Ocakbaşı where you will be served a rich, delicious A La Carte menu enhanced by the breathtaking views of the Bosphorus. For those who prefer the privacy of their room, Iftar menus are featured on our in-room dining menus as well.

Contact

Suhoor at Aqua

This Ramadan, allow AQUA to guide you through the spiritual serenity of the mornings with a unique atmosphere designed to surround you with the true spirit of the Holy Month. Treat your family and friends to AQUA's terrace, where traditional Suhoor will be served just before the the sun shows itself behind the Bosphorus Bridge. For those who prefer the privacy of their room, our in-room dining serves sahour menus as well.

Contact
Events
Live Performances

Distinguished by its impeccable service, creative menu and live performances, Aqua invites guests to enjoy the beat of Istanbul and the unparalleled Bosphorus as they dine. Aqua promises guests an experience filled with music and entertainment on every night of the week. Hande Ateş Monday | Thursday 07:00 – 9:30 pm Ayşe Evrim Wednesday | Saturday 07:00 – 9:30 pm Aslı Güral Tuesday | Friday | Sunday 07:00 – 9:30 pm

Contact
The Team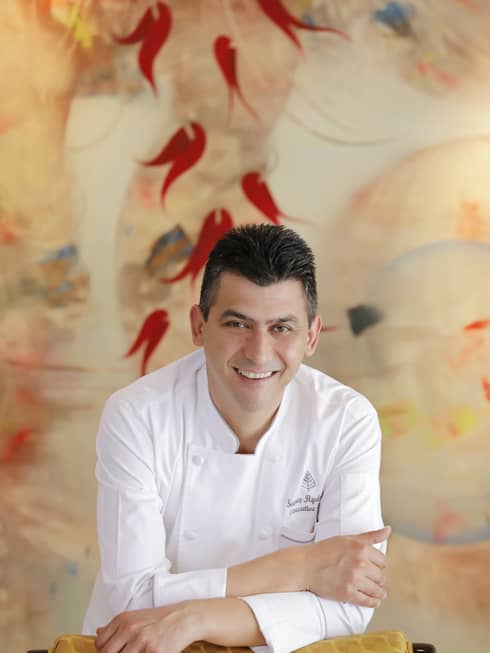 SAVAS AYDEMIR
EXECUTIVE CHEF
Born and raised in Bolu province, Chef Aydemir comes from a family of culinary professionals. After working in a variety of high-end hotel restaurants, he brings his love of local ingredients and Turkish cuisine to Aqua, The Club and YALI Lounge, always striving to learn new cooking techniques through work-study programs.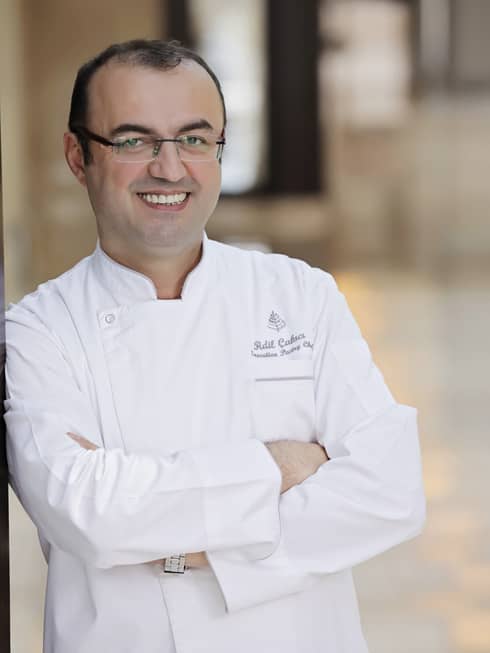 Adil Çakıcı
Executive Pastry Chef
Chef Çakıcı was inspired to the culinary arts by his father, who enjoyed a long career as a chef at local restaurants. Çakıcı doesn't overload guests, preferring to serve smaller-sized international desserts and traditional Turkish pastries crafted "with a twist" and no more than a couple of teaspoons of sugar per temptation. He takes guests' suggestions to heart to create new tastes.
Wintry Magic in Our Chic Igloos

Indulge in the impressive views of the Bosphorus in our heated cosy igloos on the terrace, and opt for perfectly chilled or piping-hot beverages to create memorable moments.

Royal High Tea at Yasemin

Serving an elegant afternoon tea every day from 2:00 pm to 5:00 pm, Yasemin invites you to enjoy its stylish interiors and private terrace with views of the Bosphorus.

Family Breakfast at Yasemin

Experience enriched exclusive Turkish breakfast specialties prepared by Executive Chef Savaş Aydemir and his team.