The Team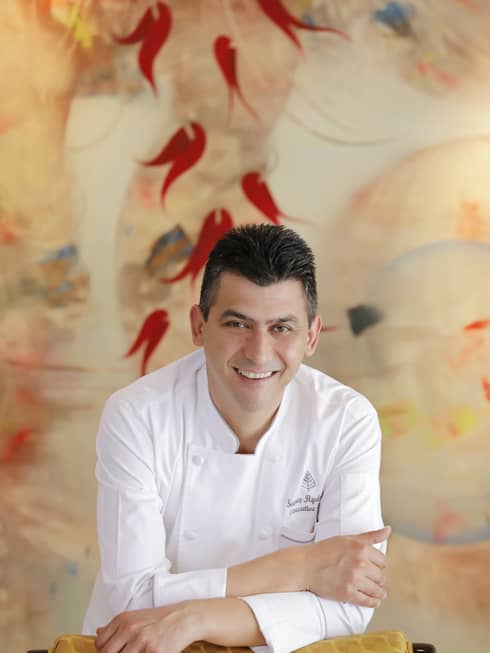 SAVAS AYDEMIR
EXECUTIVE CHEF
Born and raised in Bolu province, Chef Aydemir comes from a family of culinary professionals. After working in a variety of high-end hotel restaurants, he brings his love of local ingredients and Turkish cuisine to Aqua, The Club and YALI Lounge, always striving to learn new cooking techniques through work-study programs.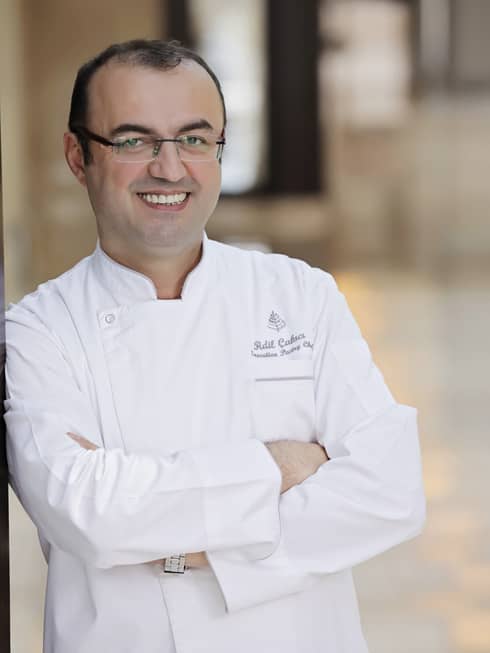 Adil Çakıcı
Executive Pastry Chef
Chef Çakıcı was inspired to the culinary arts by his father, who enjoyed a long career as a chef at local restaurants. Çakıcı doesn't overload guests, preferring to serve smaller-sized international desserts and traditional Turkish pastries crafted "with a twist" and no more than a couple of teaspoons of sugar per temptation. He takes guests' suggestions to heart to create new tastes.
Culinary Experiences
Our brunch is like taking a journey around Turkey.

Savas Aydemir

Executive Chef
Wintry Magic in Our Chic Igloos

Indulge in impressive views of the Bosphorus from our heated cosy igloos on the terrace, and opt for perfectly chilled or piping hot beverages to create memorable moments. Available 8:00 am to 1:00 am.

Discover the world of artisan tea at the Melez tea shop in our lobby. Melez offers a collection of artisanal teas that have been handcrafted to suit your needs, whether it's a morning energizer with Balance Tea, a pick-me-up before a meeting with Wake Up Tea or a relaxing moment with Pure Tea. The signature teas and tisanas are designed to support the happiness and well-being of our guests.

Our Sunday brunch at Aqua is not just a meal, but a memorable festival enhanced with live music, a seemingly endless buffet of international and local specialties, and free-flowing mocktails. While you savour the leisurely meal, kids can stay occupied in the children's play area.