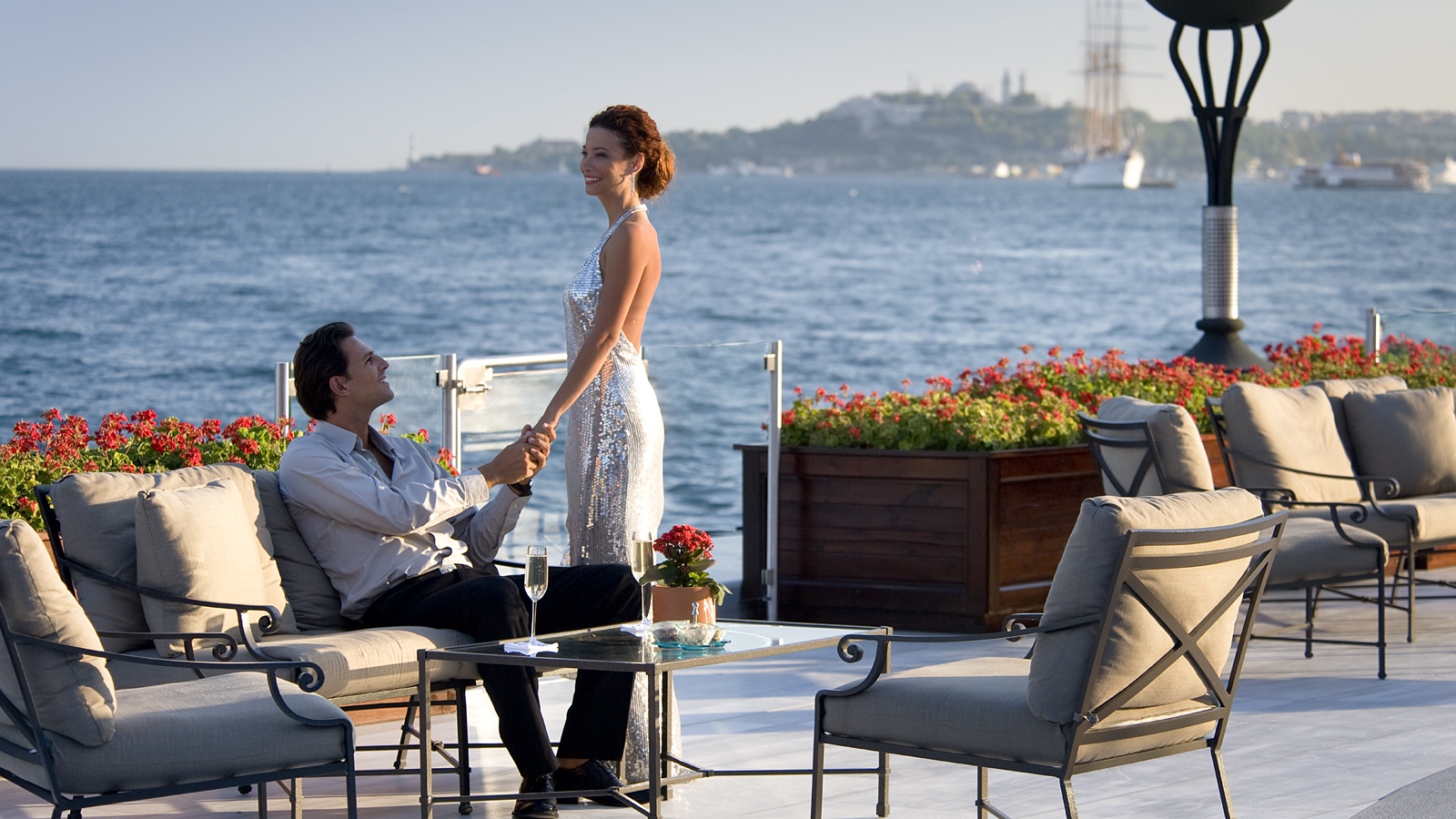 Get ready for sun-kissed days and energetic nights in one of Istanbul's most coveted coastal neighbourhoods. If you're staying just a night or two, we can offer a retreat of peace and comfort - with a smooth start for your trip to another Four Seasons setting. Planning to spend your entire honeymoon with us in Istanbul? We'll help you craft every unforgettable detail.
Breakfast and Balmy Sea Breezes
Bond over a champagne breakfast for two in your suite. Keep it light with organic yoghurt and museli or try the belgian waffle with cold apple pureé and maple syrup for something more decadant. You can also have it served outside, on your terrace.
Nix Post-Wedding Stress with A Day of Shopping
Our Concierge can help you arrange an all-day shopping expedition. There are several malls, both modern and traditional, all a half hour or less from the Hotel.
Traditional Hammam Times Two
Book a couples Hammam (Turkish bath) treatment in a private room at our on-site Spa. Spend some time together in the sauna and steam room, then enjoy dual scrubs before relaxing and cleansing in a foam bath.