Diverse flavours capture the cultural mix of the Seychelles. Four Seasons Resort fine dining and cocktails are offered at three Seychelles restaurants and two lounges, set hillside and beachside.
Internationally recognized chefs serve up their own interpretations of Mediterranean, Japanese and Creole-inspired cuisine. Truly a treat for the senses!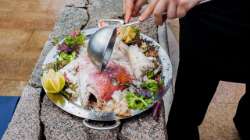 Sea to Table: Catch of the Day
Seychellois try to eat as close to nature as possible, which is why Four Seasons Resort Seychelles follows the island's "slow food culture" by buying fish directly from local fisherman to serve as their "catch of the day."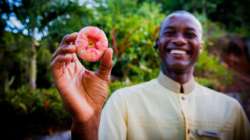 Farm to Table: Nature's Sweets
To create its decadent desserts, Four Seasons Resort Seychelles uses fresh fruit from the trees that grow locally around the property. It's one way the property introduces diners to the island's lush natural surroundings and culinary culture.