Join world-class vintners, sommeliers and top chefs on Maui this May 22 to 25, 2020, for a luxury wine and food event curated in partnership with "wine therapist to the stars" Christian Navarro of Wally's Wine & Spirits.
offer valid for:

May 26 2019 – Dec 31 2021
included
USD 200 Resort credit per paid night in the following accommodations: Ocean-View Prime Four Seasons Executive Suite, Garden-View Four Seasons Executive Suite, Ocean-View Four Seasons Executive Suite, Garden-View Suite or Ocean-View Prime Suite
USD 50 Resort credit per paid night in the following accommodations: Garden-View Room, Partial Ocean-View Room, Ocean-View Room, Ocean-View Prime Room, Club Ocean-View Room or Club Ocean-View Prime Room
more details
2019 Event Highlights
Oceanfront Gala | March 2, 2019, 6:00 pm–9:00 pm | USD 495++

30 hand-selected wine producers and all celebrity guest chefs will be featured at a grand tasting event set on the Resort's stunning Oceanfront Lawn. The freshest island cuisine pairs with sensational wines presented by vintners, master sommeliers and the Resort's more than 20 sommeliers of various levels.

Reservations

Glassology | March 2, 1:00 pm–2:00 pm | USD 160++

Resort Manager and Riedel-certified "glassologist," Martin Dell, leads an interactive glass tasting class in which guests discover how glass shape, density and size affect taste.

Reservations

Brunch & Bubbles | March 3, 2019, 10:00 am–1:00 pm | USD 150++

Featuring top cuvees from Bisol, Roederer Estate, Veuve Clicquot, Dom Perignon, Krug, Ruinart, Moet & Chandon, Billecart-Salmon and Taittinger, this not-to-be-missed brunch event concludes the weekend of extraordinary wine and food.

Reservations

200th Anniversary Celebration with Champagne Billecart-Salmon | March 2, 5:00 pm–6:00 pm | USD 250++

Enjoy exclusive tastings of eight cuvees, including illustrious vintages such as Clos Saint Hilare '99, at family-owned champagne house Billecart-Salmon's 200th anniversary celebration.
Other Event Highlights
Masterclasses

Set against the backdrop of a brilliant Maui sunset, masterclasses feature curated wine selections. Tastings are led by select acclaimed international and domestic vintners and master sommeliers.

March 1, 2019, 5:00 pm–6:00 pm

USD 250++

Brunello DI MONTALCINO Legend Biondi Santi

Napa Valley Superstars, featuring The Mascot, Realm Cellars, Dana Estates, Sinegal Estate and Opus One

Louis Roederer Champagne & Roederer Estate: France vs. California

A Discovery of Pinot Noir, featuring Williams Selyem, Kistler, Peter Michael, Maison Joseph Drouhin and Maison Louis Jadot

Louis XIII Cognac

Elite Wine Dinners

Celebrity guest chefs and vintners pair up with the resort's award-winning culinary team and robust roster of sommeliers to present extraordinary intimate dinners under the stars. All dinners will culminate at an exclusive Serenity Pool After Party. Mingle with vintners and chefs while enjoying Executive Pastry Chef Bruce Trouyet's over-the-top desserts and master mixologist Ben Yabrow's hand-crafted after-dinner cocktails featuring Casa Dragones Tequila.

March 1, 2019, from 7:00 pm

USD 995++

Colgin Dinner featuring Chef Jennifer Carroll, hosted by Colgin Owners Ann Colgin and Joe Wender

Harlan Estate Dinner featuring Chef Jason Fox, hosted by Harlan Estate Director Don Weaver (Sold out)

Pio Cesare Dinner featuring Chef Jason McLeod, hosted by Pio Cesare fourth-generation owner & winemaker Pio Boffa

Marciano Estate Dinner featuring Chef Ryan Kluver, hosted by MARCIANO ESATE OWNER Maurice Marciano and winemaker Morgan Maureze

Chateau Cos d'Estournel Dinner featuring Chef Peleg Miron, hosted by Chateau Cos d'Estournel brand director Etienne de Nantes
Wine Producers and Featured Spirits
Colgin Cellars
Cheval Des Andes
Chateau Cos D'Estournel
Maison Louis Jadot
Maison Joseph Drouhin
Louis Roederer
Roederer Estate
Veuve Clicquot
Dom Perignon
Krug
Ruinart
Moet
Billecart-Salmon
Williams Selyem
Peter Michael
Sinegal Estate
Dana Estates
The Mascot
Marciano Estate
Newton
Harlan Estate
Realm Cellars
Kistler
Biondi Santi
Bisol
Pio Cesare
Numanthia
Louis xiii
Casa Dragones Tequila
Taittinger
Maritana Vineyards
Secret Door Winery
Sommeliers
The Resort boasts a team of over 20 introductory, certified and advanced sommeliers across the property. Passionate and collaborative, these masters of craft promise to deliver memorable wine encounters throughout the weekend of events.
Guest Chefs
Craig Dryhurst
Executive Chef at Four Seasons Resort Maui
Born in London, Chef Dryhurst began his career in a series of celebrated London hotels including The Langham, Claridges, The Lanesborough and The Goring. On the French Riviera, he practiced his craft at the iconic Grand Hotel du Cap-Ferrat. In 2002, he joined the Four Seasons family, starting in Boston, and now oversees all of the Resort's outlets at Four Seasons Resort Maui.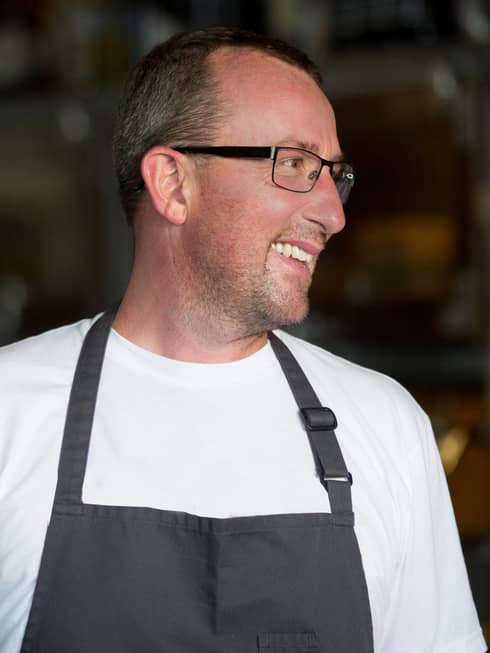 Jason McLeod
CH Projects
A Michelin-star chef, McLeod opened Ironside Fish & Oyster in San Diego's historic fishing community of Little Italy, now a nationally-recognized seafood haven. McLeod is inspired by the local fisherman and engaging the chef community across the country, incorporating his values of responsibility and building relationships into every project. McLeod is a former executive chef of Four Seasons Resorts worldwide, launching culinary operations for several of the company's five-star luxury resort properties.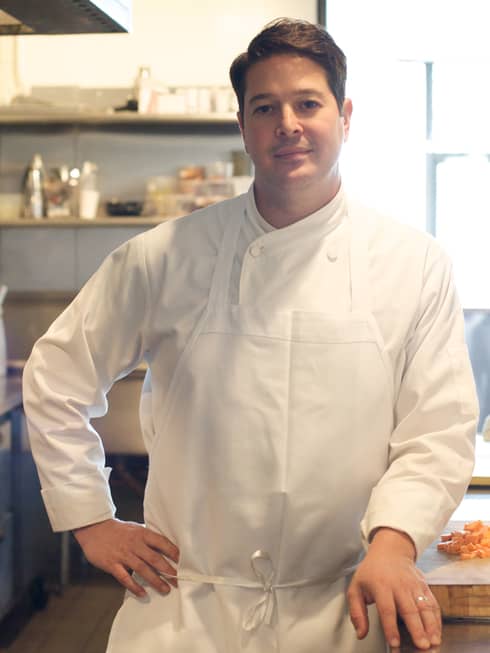 Jason Fox
Commonwealth
As co-owner and executive chef of Commonwealth, Fox is crafting one the best dining experiences in the Bay Area. Combining great local produce with modern technique and flavors from across the world, he aims to give guests something they don't expect—all within a comfortable, low-key setting of the Mission Street restaurant, which has been awarded one Michelin star.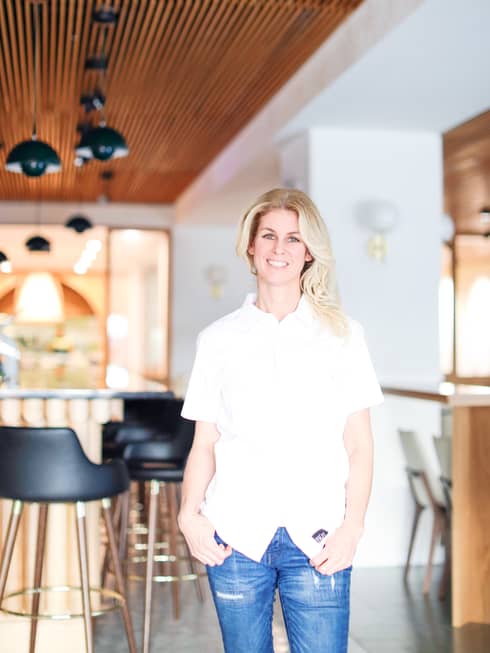 Jennifer Carroll
Spice Finch
Philadelphia-native Carroll is the executive chef and partner at Spice Finch, a modern Mediterranean restaurant and bar, and Carroll Couture Cuisine, a catering and consulting company. Prior to moving home to Philadelphia, she worked in some of the nation's most highly regarded kitchens at Red Rooster, 10 Arts, and Le Bernadin, under the tutelage of culinary greats Marcus Samuelsson and Eric Ripert.
Peleg Miron
Spago Maui
Miron leads the culinary team at Spago – located at the Four Seasons Resort Maui at Wailea. With a career span stretching 10 years, Miron has been able to develop a profound knowledge of food preparation and handling with high quality products under the leadership and culinary vision of Wolfgang Puck.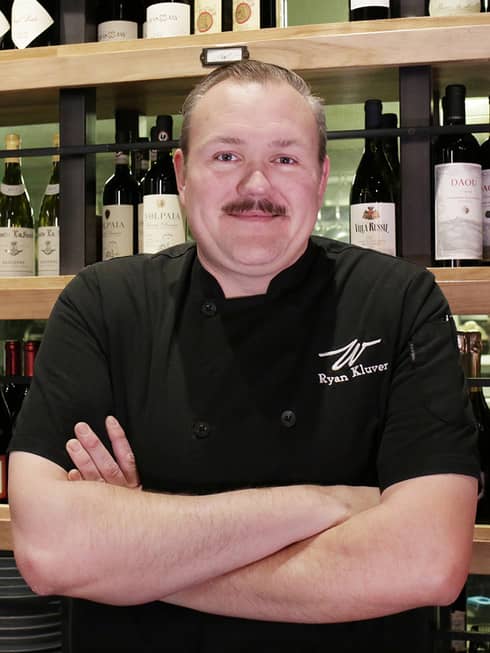 Ryan Kluver
Wally's
Kluver is the executive chef of Wally's Beverly Hills and Wally's Santa Monica, where he is passionate about highlighting quality seasonal ingredients in every dish he creates. Born and raised in San Clemente, California, his first culinary job was at Patina in Los Angeles. In 2006, he opened Hatfield's, one of LA's most exciting fine dining establishments. He went on to perfect his craft at The Royce in Pasadena, and in 2014, Wally's was lucky enough to recruit him to lead their kitchen.
Bruce Trouyet
Four Seasons Resort Maui
In the creative hands of Trouyet, a young, energetic Frenchman who joined the top-tier team of professionals of Four Seasons Resort Maui in 2016, local Maui flavours are combined with classic pastry techniques.
A portion of the proceeds benefit Maui Food Bank, aiding hunger relief in Maui County.