The third-largest Thai island, Koh Samui is part of an archipelago of more than 60 islands off Thailand's east coast. Just a 45-minute flight from Bangkok, the island's white sand, swaying coconut palms and calm waters help maintains its away-from-it-all charm.
Snorkel, dive, kayak, boat or just splash in the water—Koh Samui is the perfect location to experience the blue-green waters of the Gulf of Siam.
Things to Do in Koh Samui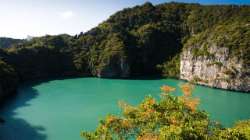 Angthong National Marine Park
Fully worth the boat ride, this protected reserve includes more than 40 islands with sheer limestone cliffs, virgin rainforests, white-sand beaches and offshore coral reefs.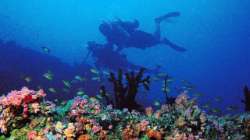 Discover the Gulf of Thailand
A heaven for scuba divers, the Gulf of Thailand is home to many beautiful coral gardens and abundance of marine life waiting to be discovered.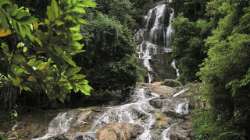 Na Muang Waterfalls
Na Muang Waterfall is Koh Samui's best hidden secret. This amazing oasis boasts two beautiful waterfalls surrounded by lush green forest and hiking trails.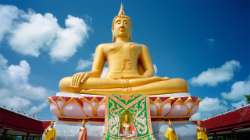 Big Buddha
Koh Samui's most famous landmark, this 15-metre relic was built in 1972 by locals to give visitors a place to pay respect to Buddha.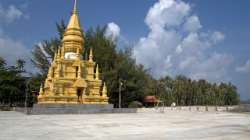 Laem Sor Pagoda
This ornately-designed pagoda is covered with countless, small yellow tiles that shimmer under the sun, making it appear golden, even from a distance.
Fisherman's Village
Easily the most charming village on Koh Samui, Fisherman's Village is made of a single strip of old Chinese-style shop houses. A great spot for boutique shopping and beachside dinners.