A chic bourbon concept located in the lobby of Four Seasons Hotel Houston. Conceptualized by world-renowned celebrity chef and restaurateur Richard Sandoval.
HOURS
Bayou & Bean Counter

7:00 am – 2:00 pm

Food

5:00 pm – 11:00 pm

Bar

5:00 pm – 12:00 am

Happy Hour

5:00 pm – 7:00 pm

Brunch

10:30 am – 3:30 pm

Sundays
Signature Drink
LX Huntsman Luxury Cocktail

Monkey Shoulder blended scotch, Italian vermouth, apricot brandy, finished tableside with Rooibos tea smoke
Events
5:00 pm – 7:00 pm Wednesdays

Burger Wednesday

Enjoy our Signature Bayou Burger for USD 5 from 5:00 pm – 7:00 pm every Wednesday.

Monday – Friday, 7:00 am to 2:00 pm

Bayou & Bean Counter

Coffee service, pastries and a reduced to-go menu for breakfast and lunch will be available at the grab-and-go counter within Bayou & Bottle. All items are available through our In-Room Dining on Saturday and Sunday.
The Team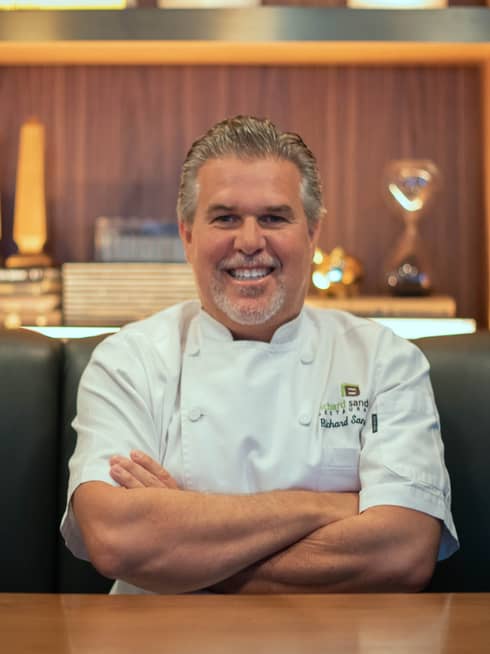 CHEF & RESTAURATEUR
RICHARD SANDOVAL
Internationally acclaimed chef and restaurateur, Richard Sandoval brings his global experience and passion for food and fine spirits to his first Texas concept at Bayou & Bottle.
Bayou & Bottle is inspired from my travels around the world where international flavors and inventive techniques come alive to create new and unexpected dishes and cocktails.