All Food and Drink
Crudos and Tapas Bar

Añejo

In the evenings, lively Añejo becomes the heart of the hotel, with a DJ spinning, creative aperitifs flowing and tapas being shared. Stop by in the morning to grab an acai bowl or green juice before you head to your surf lesson – our breakfast bites are made to go.

Pool & Beach

Tropical cocktails served alongside coastal-inspired fare with creative amenities and sunset happenings.

Elegant evenings are effortless with our classic Italian cuisine, featuring local seafood, pastas and an extensive wine list, amid panoramic ocean views.

Accompany our mixologist on a journey through premium Latin American rums, and put your blending skills to the test when you create your very own infused blend.

Wood-burning Latin Grill

Bahia

A wood-fired open kitchen is the centrepiece for this sophisticated all-day restaurant, where ingredients from grilled prawns to café chorreado are locally sourced.

American Steakhouse

Nemare

Located at the elegant Peninusla Papagayo golf clubhouse, Nemare is a sophisticated steakhouse that offers a creative culinary experience. The restaurant's name and locally infused dining concept is drawn from the Chorotega word for "smoke," celebrated across the menu in its craft cocktails and flavourful dishes.

Costa Rican Street Food

Palapita

Unwind before or after a round of golf, tennis or pickleball at our relaxed new venue, Palapita. Located at the Tennis Centre, enjoy a variety of Costa Rican Street food and locally crafted beer by Papagayo Brewery.

In-Room Dining

Start the day with fresh mango and papaya or end it with a juicy burger and local craft beer – our in-room dining is always available.
Let the flavours and scents of Latin America unfold across your tastebuds, as you explore a world of unique culinary experiences that have each been carefully curated to bring your stay to life.
Featured Culinary Experience
Discover expert tips and techniques in this masterclass in the fine art of mixology, led by our expert bartenders. From classic cocktails to original concoctions with fresh, organic ingredients, learn how to use smoke and dry ice to bring a touch of magic to your favourite creations.

Learn More
Events
Tuesdays, Thursdays and Sundays

Catch of the Day

Select your dinner from our chef's display of freshly caught fish, at the edge of Bahia restaurant.

On request

Private Garden Table

The moon shines down on a private corner of our chef's herb garden as personal attendants serve you and seven guests a five-course dinner, paired with organic and bio-dynamic wines.

On Request

Curated Private dinners

Experience our exclusive private dinners that feature a chef-curated menu inspired by local ingredients and the flavours of Latin America. Along the way, you'll enjoy a creative and unique evening set in your choice of the most picturesque locations in the resort.
The Team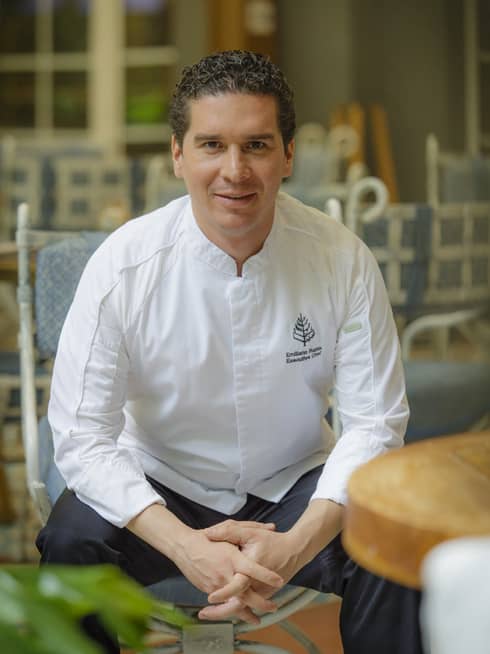 Emiliano Rabia Sottil
Executive Chef
A graduate of the Universidad del Claustro de San Juana, Chef Emiliano's adventurous spirit and zest for travel has led him from Mexico to Chicago, Spain to Colombia, the United States, Costa Rica and eventually back home to Mexico City where he began his tenure with Four Seasons. Chef Emiliano oversees the property's culinary direction including restaurants Nemare, Pesce, Bahia, Añejo, Palapita, and other food and beverage operations.
"There is so much energy around Four Seasons Resort Peninsula Papagayo, Costa Rica. I am excited to work with the team and infuse our culinary delights with international flavours while maintaining the emphasis of Costa Rican and Latin American ingredients."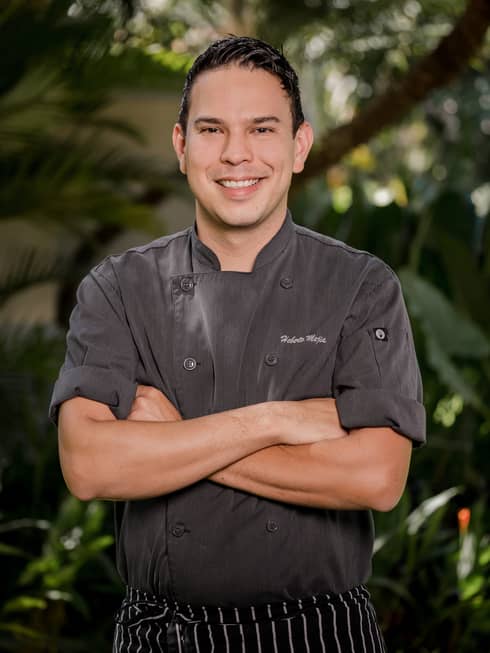 Heberto Mejia
Restaurant Chef
Born and raised in Liberia, Guanacaste, Chef Heberto is inspired by how food can tell a story and convey cultural ideas. He is passionate about gastronomy and specializes in Costa Rican and Latin American dishes. Every meal reflects his roots, providing not only excellent local flavours, but also nourishment for the mind and body.
"Innovation comes from knowing in depth our roots, our history, the practices of our ancestors."
Jose "Kike" Retana
Restaurant Chef
Jose Retana, better known as "Kike," comes from the folkloric land of Santa Cruz de Guanacaste in Costa Rica. He grew up tasting Costa Rican traditional dishes such as corn rice, tanelas, rosquillas, coyol and chicheme, and soon fell in love with the art of cooking, learning authentic recipes from his mother and grandmother. Kike is a grill-lover and enjoys using smoked and braised techniques to highlight a cut of meat, elevating the culinary experience of our Costa Rican culture closer to the essence of a true steak house.
"As a chef, my greatest desire is to inspire and delight my consumers, sharing my love for food and helping them to savour every moment of the experience with a 'Tico' twist in every dish."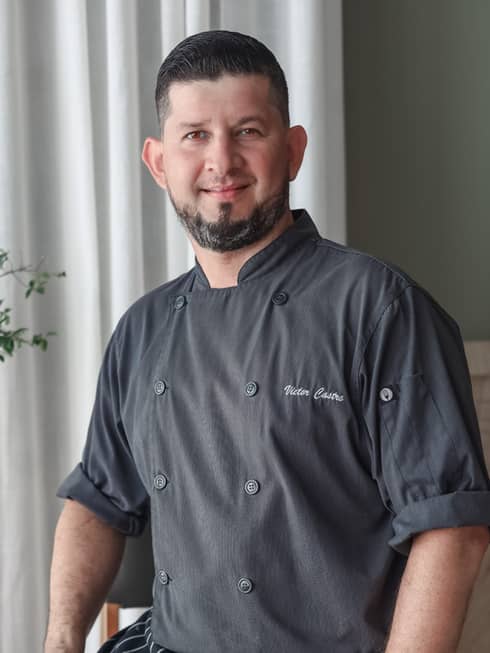 VICTOR CASTRO
Restaurant Chef
Victor Castro is a talented chef known for his passion and creativity in the kitchen. He was born in the picturesque city of San Carlos, Costa Rica, nestled at the base of the breathtaking Arenal Volcano. Growing up surrounded by his family, Victor's love for cooking began at an early age and now is the Restaurant Chef of our Italian favourite Pesce. Victor has traveled and worked outside of Costa Rica, gaining vast experience learning about different cultures and culinary practices.
"Experience in the culinary world is the soil in which mastery takes root and grows."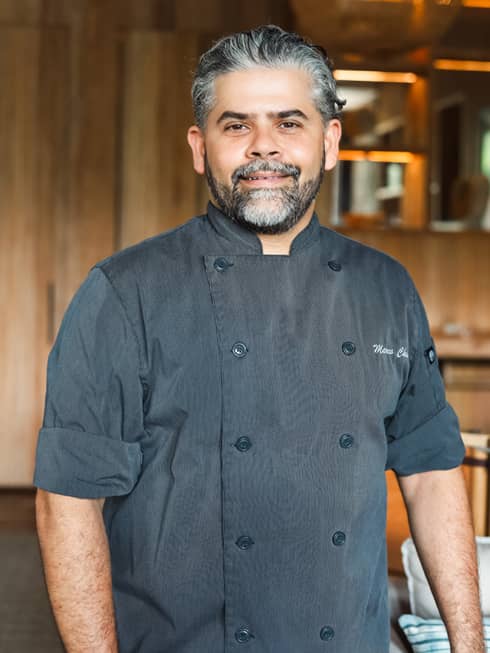 MARCO CHAN
Restaurant Chef
Marco Chan is a native of Orotina, a beautiful and small town of Alajuela Province. He comes from a large Costa Rican and Asian family. His grandparents arrived in Costa Rica in the 1900s from the city of Canton, China. Which has been a great influence on his career as a chef, elevating the culinary experience at Añejo, with an exquisite menu offerings Asian specialty from Sushi, Bao Burger to Pad Thai among other delights that makes Añejo one of the favourites.
"Work becomes less of a chore and more of a passion when you enjoy what you do. It opens up new pathways for creativity, innovation and excellence."