Couples' Experiences
Adventurous Experiences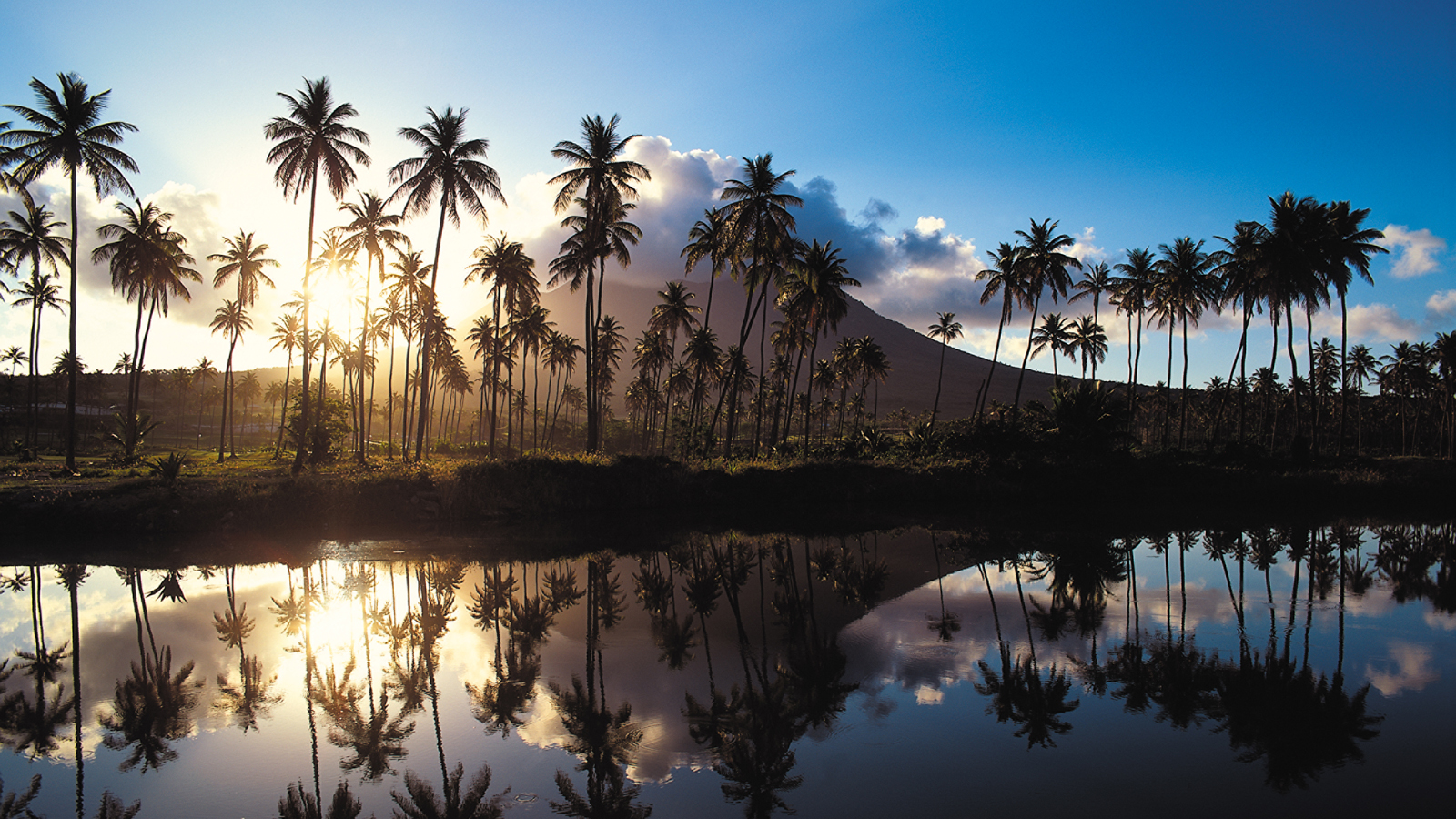 Summit and Spa Experience

For the most exhilarating and tranquil adventure on Nevis, request the Summit and Spa Experience. Conquer the iconic Nevis Peak (3,232 feet), then relax in the Resort's 12,000 square foot Spa. The Summit and Spa Experience begins with a guided hike to the top of Nevis Peak, with mesmerizing views of the Caribbean. Once back at the Resort, enjoy an Island-inspired lunch in the Garden, complemented by a view of Nevis Peak. This Nevis adventure experience concludes with a signature Nevisian Massage.
Ocean Kayaking

Complimentary to Resort guests, via our Watersports Desk, take a Kayak out for the afternoon and have an adventure in the Caribbean Sea. Competitive Couples may choose to take out a kayak each to test their skills, while those who are inseparable can take a double kayak and share the paddling action.
Waterfall Hike

Russell's Rest Nature Hike is a must do on the island of Nevis for the active traveler. The tour begins at the ruins of the old Russell Plantation in St. James Parish (dating back to the 1600s) and throughout the hiking route, guests will see remnants of Nevis' past sugar plantations, walk through an abundance of natural vegetation, and explore the lush tropical rain forests, ravines and waterfalls, which form the water source in St. James. Guests will also get to see monkeys, learn about the local and medicinal use of the flora and fauna, all while taking in the vistas of the Atlantic Ocean.
Bicycle Tour of Nevis

Join Nevis Adventure Tours, Four Seasons Resort Nevis' biking partner, for an active cycling excursion to remember. Intermediate and experienced bike riders will enjoy the Nevis Challenge Tour, complete with a master guide who takes participants around the island of Nevis (36 square miles in total!). As you bike ride through Nevis, you'll learn about the rich and diverse history of the island, take in beautiful scenery, explore charming villages such as New Castle and Gingerland and visit historical island plantations.
Snorkeling at the Resort

Guests can enjoy a day of snorkeling in Nevis on Pinney's Beach, where snorkeling gear is provided complimentary at the Watersports desk. See schools of tropical fish, Stingrays and Sea Turtles right by the resort and enjoy a day of fun in the water. For guests who want to couple the Caribbean snorkeling experience with a sailing cruise, the concierge can arrange a catamaran sail, which is complete with a snorkeling excursion.