My Four Seasons
HISTORY OF THE GRAND-HOTEL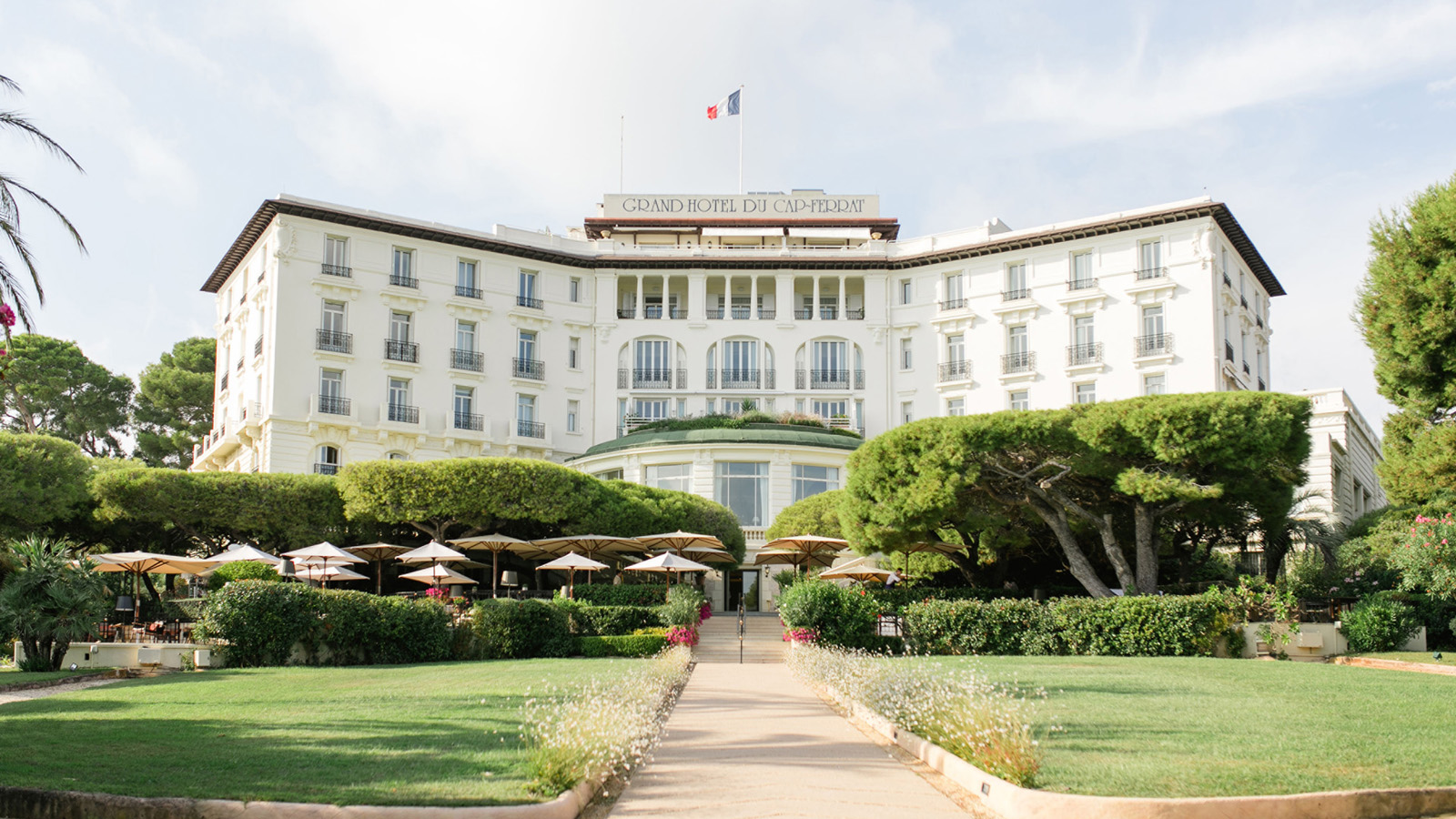 The most legendary palace hotel on the French Riviera, the Grand-Hotel du Cap-Ferrat, A Four Seasons Hotel, has welcomed guests in the utmost luxury and sophistication for more than a century.
Looking back to the late 1800s, the peninsula of Saint-Jean-Cap-Ferrat was little more than a wilderness of rocks and dense vegetation. King Leopold II of Belgium discovered this unique property, jutting into the Mediterranean between Nice and Monaco, and he fell in love, declaring it nothing short of paradise on Earth. He purchased the peninsula's only wooded area, and then proceeded to expand his estate by buying up most of the surrounding land.
In 1895, King Leopold sold off nearly seven hectares (17 acres) of this wildly beautiful landscape for the construction of a luxury Côte d'Azur hotel, destined to become the Grand-Hotel du Cap-Ferrat. Opened in 1908, the hotel featured two wings built at an open angle. In 1909, a loggia dining room and a central bay-windowed Rotunda were added, following a design by Gustave Eiffel, creator of the Eiffel Tower. The final result gives the Grand-Hotel a remarkably simple yet distinctive silhouette.
Immediately upon opening, this luxury hotel near Nice and Monaco began attracting an elite international clientele of royalty, dignitaries and famous artists. For an interlude during World War One, the building was converted to a hospital, but returned to normal operations in 1922.
The Changing Nature of Tourism
Originally, the French Riviera had been viewed almost exclusively as a winter destination, enjoyed for lengthy stays by wealthy individuals and royalty from northern countries, particularly England and Russia.
It was around 1930 when a few unconventional visitors – mostly avant-garde writers and artists – ventured to the French Riviera in the summer. They came in search of quiet and solitude, since practically nobody else visited then. Little by little, the summer season emerged, attracting new guests seeking sun, sea and adventure at Côte d'Azur resorts in Nice, Monaco and Saint-Jean-Cap-Ferrat.
Closure During World War Two
A few weeks after the beginning of the war in 1939, the Grand-Hotel was boarded up and remained closed for six years. On March 5, 1944, in preparation for an Allied landing, the entire peninsula was evacuated and riddled with mines. Local inhabitants were given only a few hours to grab some of their belongings and flee. Thankfully, the Hotel and swimming pool survived unscathed.
Upon reopening at the end of the war, the Grand-Hotel du Cap-Ferrat returned to its tradition of welcoming illustrious guests, including European royalty, lords and barons from England, business leaders and celebrities from the arts and literature.
Famous Cap-Ferrat Hotel guests have included Somerset Maugham, Charlie Chaplin, Winston Churchill, Aristotle Onassis and Elizabeth Taylor.
Metamorphosis
To celebrate its 100th anniversary in 2009, the Grand-Hotel du Cap-Ferrat saw a metamorphosis with extensive refurbishments and additions, blending tradition, innovation and respect for nature.
This stunning project was designed by Nice-based architect Luc Svetchine and included the new Residence wing, Le Spa with an indoor swimming pool, and new underground car parking. The grounds are the work of landscape gardener Jean Mus, while the interiors were envisioned by celebrated French designer by Pierre-Yves Rochon.
The Grand-Hotel du Cap-Ferrat, A Four Seasons Hotel, is ready to welcome new generations of guests.