All Food and Drink
Events
Every Thursday, 8:00 pm – 10:30 pm

Son de Cuba

Son de Cuba Orchestra takes the stage of YALI Lounge with their popular Cuban rhythms and Latin tunes, performing salsa, bachata and cha-cha dances. For reservations or information, contact 0090 552 381 1111.

Contact

Every Saturday, 8:00 pm – 10:30 pm

Live Performance by Ayşe Evrim Band

Offering a pleasant setting for families and friends to take in the picturesque scenery of the Bosphorus, YALI Lounge features live performances by Ayşe Evrim, with a wide repertoire of Latin songs, tangos, chansons and surprising medleys. For reservations or information, contact 0090 552 381 1111.

Contact

Every Sunday, 12:30 pm – 3:30 pm

One Man Band

Start your day with a family breakfast on the terrace of Ocakbaşi Restaurant, and stay for entertainment by One Man Band, an artist who plays 13 different instruments simultaneously. For reservations or information, contact 0090 552 381 1111.

Contact
The Team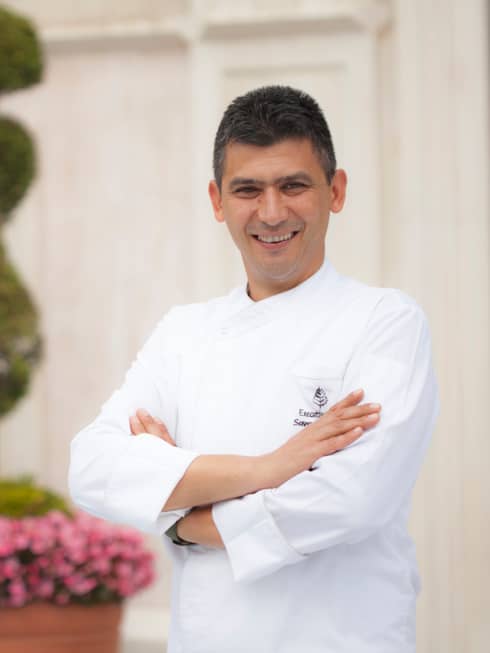 Savas Aydemir
Executive Chef
Born and raised in Bolu province, Chef Aydemir comes from a family of culinary professionals. After working in a variety of high-end hotel restaurants, he brings his love of local ingredients and Turkish cuisine to Aqua, The Club and YALI Lounge, always striving to learn new cooking techniques through work-study programs.
Culinary Experiences
Our brunch is like taking a journey around Turkey.

Savas Aydemir

Executive Chef
Our Sunday brunch at Aqua is not just a meal, but a memorable "festival" enhanced with live music, a seemingly endless buffet of international and local specialties, and free-flowing mocktails. While you savour the leisurely meal, kids can stay occupied in the children's play area.

Let us guide you to Güneşli Bahçe Sokak ("Street of the Sunny Garden") in Kadıköy's appealing fish-market district.

Watch as the traditional savoury flatbread gets rolled out and cooked over a griddle – a treat that's just right for breakfast.