All Food and Drink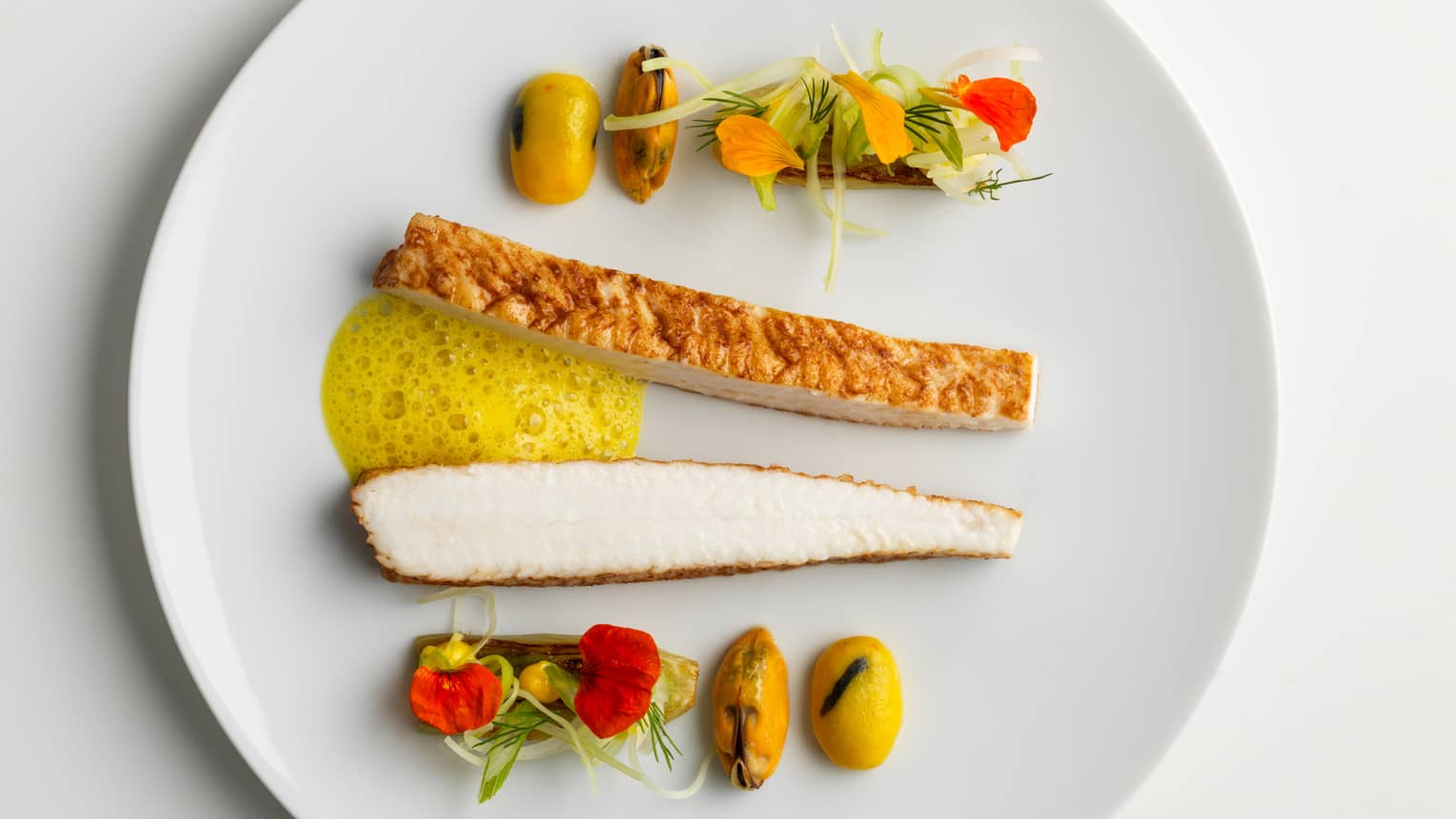 Events
Every Thursday & Friday, 6:00 pm – 9:00 pm | Every Saturday & Sunday, 2:00 pm – 5:00 pm

Rotunda Live

Come and mingle over live music sessions in the Rotunda Bar while enjoying delicious cocktails.

The Runway Afternoon Tea

Served under the beautiful domed ceiling of the Rotunda, our Runway Afternoon Tea is the perfect accompaniment to the Lagerfeld: The Chanel Shows exhibition, where photos are brought to life with a bespoke selection of imaginative patisserie.

Details
Join us for an unforgettable dining experience at the two Michelin-starred La Dame de Pic London, overseen by Anne-Sophie Pic, one of the world's most decorated female Michelin-starred chefs. Exploring unusual cooking methods and introducing guests to new and unexpected flavour combinations, La Dame de Pic London offers a fresh take on Anne-Sophie's French culinary heritage.

The perfect accompaniment to our Lagerfeld: The Chanel Shows exhibition, our Afternoon Tea features a selection of bespoke imaginative patisserie that mirrors the photos of the influential shows created by the visionary designer – and offers a unique twist on a Harlequin cocktail as a nod to his favourite tipple.

Details

The best of Chinese and Japanese cuisine

Enjoy two of the greatest Asian cuisines under one roof from our dedicated Japanese Sushi Bar and Chinese Main Kitchen at Mei Ume. To complement the dining experience, signature Asian-inspired cocktails are served alongside a wide selection of sake, shochu and Japanese whiskies at the Mei Ume Bar.