All Food and Drink
Sophisticated tasting menu experience

Jean-Georges Philadelphia

Descend the waterfall encased staircase into Jean-Georges Philadelphia to discover a combination of Jean-Georges classic dishes and new culinary creations found only in the City of Brotherly Love curated by Chef de Cuisine, Cornelia Sühr. Panoramic city views provide a dramatic backdrop for flavourful dishes, taking Philadelphia's vibrant culinary scene to new heights.

Modern day oyster bar and seafood restaurant

Vernick Fish

Located in the heart of the Logan Square neighbourhood, experience local Chef Greg Vernick's modern take on an American Oyster Bar. Ingredient-driven cooking, paired with a love for global flavours results in an inventive menu founded on dishes from the sea with a hyper-seasonal selection of vegetable accompaniment. Complementing the dining experience are well-crafted cocktails, and a focused wine list of seafood-friendly offerings.

Premier cocktail-hour experience

SkyHigh

Crowning the top of the city, SkyHigh presents a chic and comfortable lounge specializing in approachable Jean-Georges cuisine. From sunrise to sunset, the restaurant transforms into a kaleidoscope of colour, mirroring the beauty of the city below. Indulge in sharable plates and toast to life's special moments as you enjoy live-music and unobstructed sky-high views.

Global flavour combinations

Vernick Coffee Bar

Vernick Coffee Bar is a modern Philadelphia café. Uncover a hidden oasis tucked away behind a canopy of trees in Comcast Technology Center's upper lobby, located at the entrance at 18th and Arch Street. Sip on made-to-order craft coffee creations and ease into your morning with pastries made in-house by Executive Pastry Chef Danielle Seipp, or savour the high-impact flavours of James-Beard Award-Winning Chef Greg Vernick for your working lunch.

In-Room Dining

Enjoy a meal anytime of the day in the comfort of your guest room with 24 hour in-room dining. Select classic items from Chef Jean-Georges and Chef Greg Vernick's menu to have a memorable meal above the clouds delivered directly to your doorstep.
Philadelphia's cuisine is largely shaped by its diverse communities and fresh, local ingredients. Explore our range of dining options and culinary experiences and take a piece of our city home with you.
Featured Culinary Experience
Events
Vernick Fish Lunch

Lunch returns to Vernick Fish this summer. Savour the flavours of Philadelphia's modern American oyster bar from 11:00 am to 2:30 pm Tuesday through Saturday. From business meetings to rekindling friendships, discover delectable dishes alongside well-crafted cocktails and a refined wine list
Valid for Selected Dates Between

Dec 5 2023 – Dec 31 2024




Offers are subject to availability at time of booking. Blackout dates and other restrictions may apply.

minimum stay:

2 nights
included
USD 200 credit towards Hotel food and beverage charges or treatments in the Spa
Overnight parking for one vehicle
more details
The Team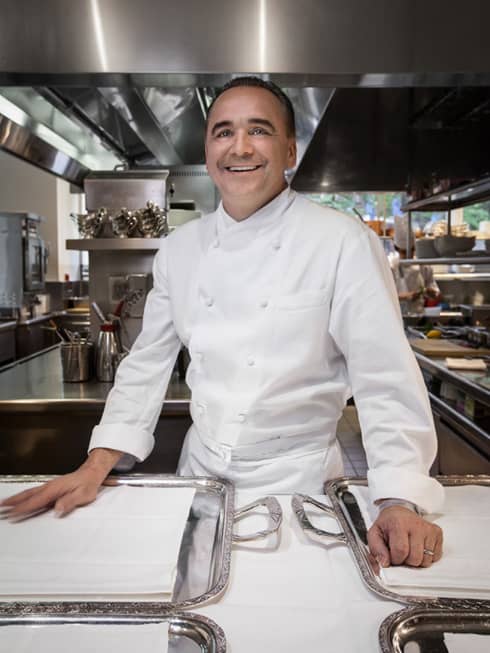 CHEF JEAN-GEORGES VONGERICHTEN
One of the world's most famous chefs, Jean-Georges Vongerichten is also a skilled restaurateur, responsible for a constellation of three- and four-star restaurants worldwide. Born and raised on the outskirts of Strasbourg, France, Jean-Georges trained in both France and Asia, where he developed his love for the exotic and aromatic flavours of the East. Inspired by his travels, he is constantly developing fresh concepts and innovative menus.
"Philadelphia has become a major food destination with so many award-winning offerings. I am honoured to be part of this culinary community."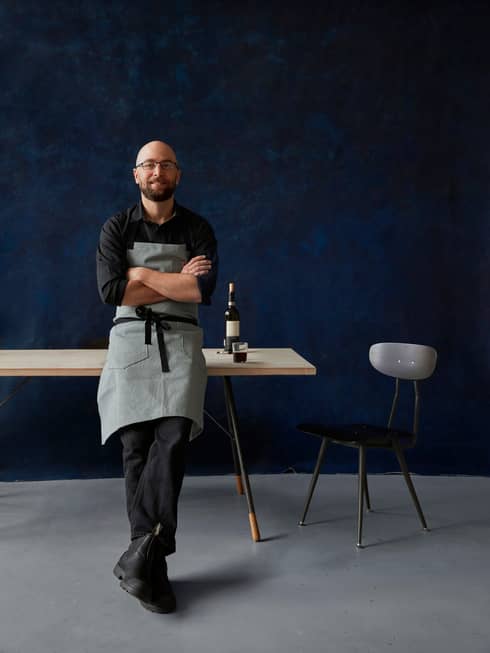 CHEF GREG VERNICK
A native of Cherry Hill, New Jersey, Greg Vernick could be found in the kitchen at an early age, thanks to his grandfather owning a Philadelphia butcher shop and his mother owning a restaurant near their hometown. Pursuing his passion for the restaurant industry, he worked extensively with famed chef Jean-Georges Vongerichten. Greg is now an award-winning chef himself, with his own nationally recognized Philadelphia restaurant, Vernick Food & Drink, as well as the new Vernick Fish.
"I'm grateful to open another restaurant in Philadelphia, a city I will forever call home."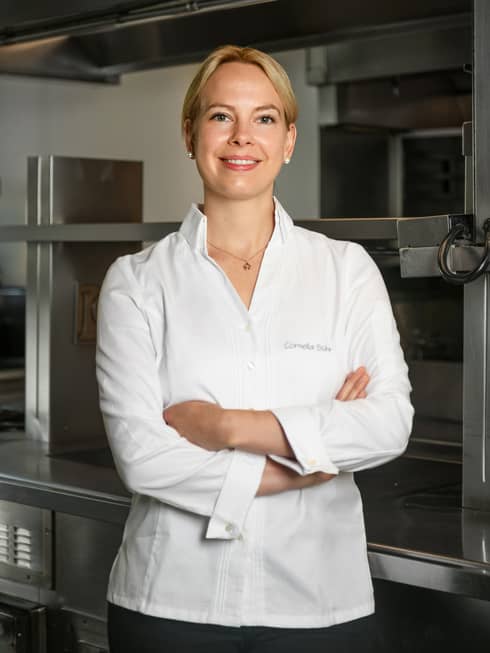 Cornelia Sühr
Chef De Cuisine, Jean-Georges Philadelphia
Chef Cornelia Sühr has lived all over the world but calls Philadelphia home. Born in a small village in Germany, she has an innate respect for ingredients and the changing of seasons. Quickly recognized as an emerging talent, Chef Sühr has worked in several Michelin-starred restaurants. In 2021, she took the helm of Jean-Georges Philadelphia kitchen as Chef de Cuisine, bringing to life classic Jean-Georges dishes and incorporating new dishes unique to Philadelphia.
"It does not matter where you are from or what your background is. If you follow your passion, life will give you the opportunity to stand out and shine."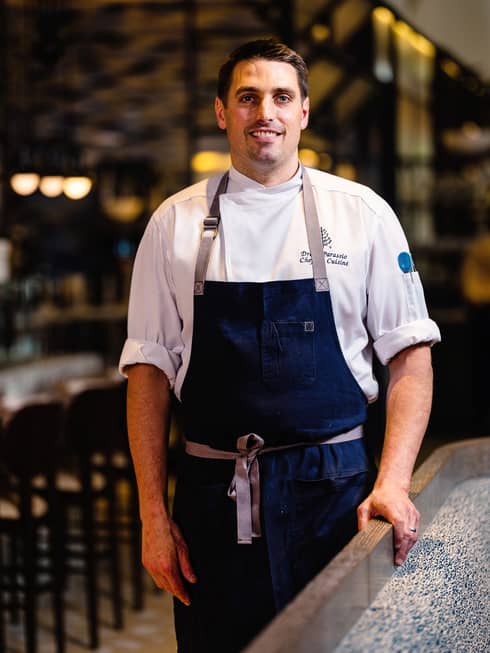 Drew Parassio
Chef de Cuisine, Vernick Fish
Born and raised in nearby Allentown, PA, Chef de Cuisine Drew Parassio had the desire to cook from a very young age. A graduate of St. Joseph's University, Parassio gained a love for global flavours as he studied in Italy's Rome and Amalfi Coast regions. In 2012, he joined Chef Greg Vernick at his inaugural James Beard Award-winning restaurant Vernick Food & Drink. Chef Drew went on to become the restaurant's first Chef de Cuisine, and after six years of hands-on training alongside Chef Vernick, he took the reins at Vernick Fish as Chef de Cuisine.
"Growing up in the Philadelphia region, summers on the Jersey Shore are essential. I'm humbled to lead this team as we bring new life to Philadelphia's long-standing history of seafood restaurants with an ode to our coastal memories."