Inspire your guests with innovative Four Seasons cuisine. Our talented culinary team will take your event to the next level with creative food and beverage experiences – from sky-high cocktails to Michelin-star gala dinners. Our chefs leverage their relationships with nearby farmers and suppliers to deliver the highest quality menus, reflecting the freshest local flavours. We love the challenge of customizing menus for your group.
EVERYTHING YOU NEED
Elevate the traditional bar experience and allow our talented mixologist to wow your attendees with innovative signature cocktails crafted with locally distilled spirits and seasonal ingredients.

Epicentre of Culinary Excellence

Be part of Philadelphia's thriving culinary scene within Four Seasons Hotel Philadelphia and its partner restaurants. Discover exclusive Philadelphia offerings from Chef Jean-Georges Vongerichten in the city's premier cocktail lounge with sky-high views at JG SkyHigh or savour fine-dining reinvented at Jean-Georges Philadelphia. Adding to the local flavour, Chef Greg Vernick and his culinary team deliver Vernick Fish, a modern American oyster bar with a seasonal menu.

Private Dining Above the Clouds

With sweeping city views by day and night, the Fairmount and Calder Rooms provide an intimate setting above the clouds for an unforgettable soirée. Customize your private dining experience with a repertoire of award-winning Chef Jean-Georges classic dishes and new culinary creations inspired by local ingredients.

Private Dining in the Heart of Center City

Treat your guests to a memorable event in the heart of Center City Philadelphia. Vernick Fish's Private Dining Room invites guests to savour the flavours of the Jersey Shore. With a commitment to quality and a detailed, seasonal approach, Chef Greg Vernick and Chef Andrew Parassio bring to life the flavours of Philadelphia.

Get work done, meet clients or simply enjoy the sleek urban vibe at Vernick Coffee Bar from James Beard award-winning Chef Greg Vernick. This full-service, 40-seat café delivers delicious pastries baked in-house and freshly brewed coffee to enjoy here or grab and go.

Whether transforming Jean-Georges Philadelphia for an elevated cocktail reception or hosting a lively reception in Vernick Fish, our talented teams will help you craft creative and one-of-a-kind experiences in our world-class restaurants.
Our Team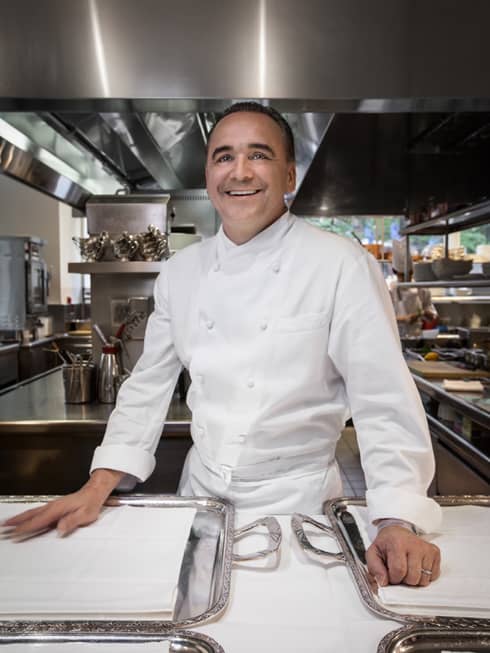 CHEF JEAN-GEORGES VONGERICHTEN
One of the world's most famous chefs, Jean-Georges Vongerichten is also a skilled restaurateur, responsible for a constellation of three- and four-star restaurants worldwide. Born and raised on the outskirts of Strasbourg, France, Jean-Georges trained in both France and Asia, where he developed his love for the exotic and aromatic flavours of the East. Inspired by his travels, he is constantly developing fresh concepts and innovative menus.
"Philadelphia has become a major food destination with so many award-winning offerings. I am honoured to be part of this culinary community."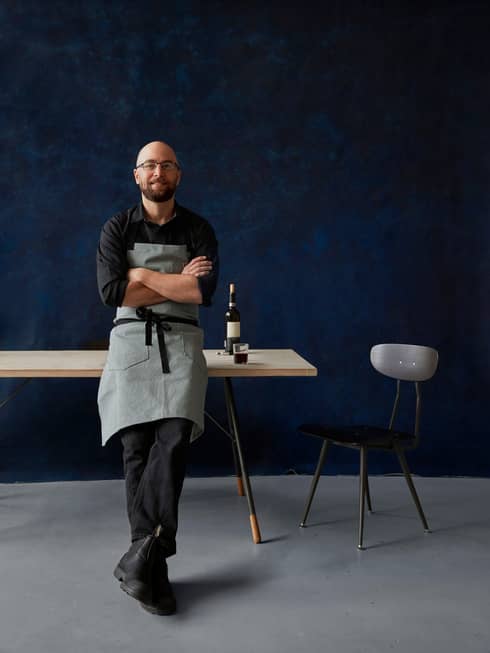 CHEF GREG VERNICK
A native of Cherry Hill, New Jersey, Greg Vernick could be found in the kitchen at an early age, thanks to his grandfather owning a Philadelphia butcher shop and his mother owning a restaurant near their hometown. Pursuing his passion for the restaurant industry, he worked extensively with famed chef Jean-Georges Vongerichten. Greg is now an award-winning chef himself, with his own nationally recognized Philadelphia restaurant, Vernick Food & Drink, as well as the new Vernick Fish.
"I'm grateful to open another restaurant in Philadelphia, a city I will forever call home."
Fabio Pineda
Pineda has more than 20 years of culinary experience working around the world and brings a strong knowledge of Mediterranean, modern American, Latin and Asian cuisine. He has held several leadership roles in properties across the globe. Most recently, Pineda served as the executive chef at the EDITION Miami Beach, where he led two successful Jean-Georges restaurants, Matador Room and Market. Chef Pineda's responsibilities include overseeing all culinary operations of the Hotel, as well as fostering relationships with local purveyors and farmers to provide a locally-influenced quality of food for the restaurants and event spaces.