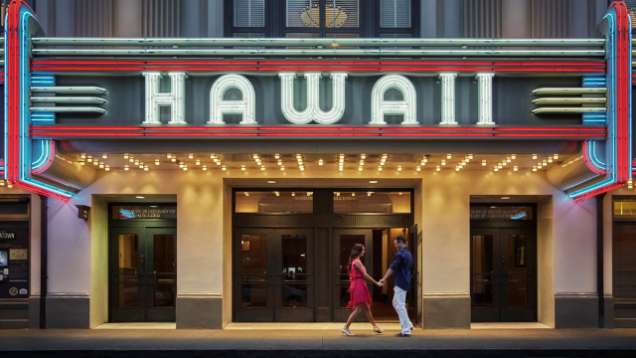 An international gateway to Hawaii, Honolulu receives more than 200 flights a day. With unlimited water sports and beach activities, Hawaii is an ideal location to soak up the sun, relax with your family and enjoy the warm tropical breezes. The Ko Olina Resort area, located on the leeward coast of the island, is known for its ideal weather, white-sand beaches and laid-back lifestyle. In addition to the endless water sport activities, visitors to Ko Olina can enjoy events and festivals year-round.

Quick Reference
Time zone
GMT -10 hours
Language(s) spoken
Primary: English; Secondary: Hawaiian, Japanese

Electrical system
Local voltage is 110 to 120 volts AC. Adapters are available; please request through the Concierge.
Shopping hours
9:00 am to 9:00 pm

Working hours
Monday to Friday 9:00 am to 6:00 pm
Seasonal highlights
January

Sony Open in Hawaii – The world's best professional golfers face off at the Waialae Country Club on the island of Oahu each January. Kicking off the PGA Tour's year, the Sony Open is one of Hawaii's largest charity events.

Moanikeala Hula Festival – In honour of the Polynesian Cultural Center's first hula teacher, Aunty Sally Moanikeala Wood Naluai, the Moanikeala Hulu Festival celebrates the art of hulu dancing. Dancers of all ages perform both traditional and contemporary hulu dance styles.

February

Wanderlust Oahu – A four-day celebration of mindful living, Wanderlust Oahu brings together yoga and meditation instructors, musicians, artists, winemakers, chefs and speakers at Turtle Bay Resort.

Chinese New Year Celebration – Head over to Honolulu's Chinatown for a Chinese New Year celebration (dates change annually). Food vendors, fireworks, parades, craftsmen, dancing dragons and other entertainment abound.

Great Aloha Run – Tens of thousands of runners and walkers turn out for the annual Great Aloha Run, an 8.5-mile (14-kilometre) course that benefits charitable organizations. The run begins in downtown Honolulu, passes the Honolulu Harbour and finishes at Aloha Stadium.


March

Ko Olina Children's Film & Music Festival – This annual benefit for the Kapi'olani Medical Center for Women & Children features live stage performances, films from the Hawaii International Film Festival, kid-friendly movies and musical performances.

Honolulu Festival – Its long-standing theme of Pacific Harmony includes sharing Pacific cultures and highlighting the diversity of the Asia-Pacific region. The Honolulu Festival includes an art showcase, cultural parades, fireworks, food and dance. The event takes place in various locations throughout Honolulu and Waikiki.

Prince Kuhio Parade & Celebration – To celebrate the state holiday of Prince Kuhio Day, a variety of family-friendly events take place on the island of Oahu, where Prince Kuhio passed and now rests. A parade features marching bands and hula troupes. Arts and crafts hoikeike (displays), Hawaiian music, food and vendors set up in Kapiolani Park.
April

LOTTE Championship – The LGPA championship event takes place at Ko Olina Golf Club over four days, showcasing the best female golfers.

Hawaii International Music Festival – The week-long celebration of Hawaiian music includes the popular Salute to Youth parade, where floats, drill teams, dancers, bands and more perform down Kalakaua Avenue.

May

Mele Mei – This statewide celebration of Hawaiian music, dance, language and culture is the perfect event for visitors looking for a local experience. Film, book and coffee festivals, workshops, hula events and a variety of concerts make up Mele Mei.

Lei Day – This official state holiday celebrates the Hawaiian tradition of making and wearing lei. Lei Day is comprised of entertainment, food vendors and a lei-making contest.

Honolulu Triathlon – Every May, thousands of athletes from around the world come to compete in the Honolulu Triathlon, which ends at Ala Moana Beach Park.

Lantern Floating Hawaii Ceremony – On Memorial Day, Hawaii residents and visitors gather at Ala Moana Beach Park to commemorate ancestors, veterans and loved ones who've passed away by sending off thousands of candlelit lanterns into the ocean. Music and inspiring speeches are also part of the ceremony.

Waikiki Spam Jam – The Hawaiins' love of SPAM®, a canned meat product from Hormel Foods, is so strong that they've created a street festival to celebrate it. Kalakaua Avenue is closed to traffic in order to host the popular event, which includes many food vendors and craft booths. The event raises money for the Hawaii Food Bank.
June

King Kamehameha Floral Parade and Hoolaulea – Under King Kamehameha's rule in the late 1700s, the Hawaiian islands were united. This parade includes floats, music and dancers; King Kamehameha's statue is draped with leis. Arts and crafts exhibits, food vendors and performers are included in the parade, which ends with the Hoolaulea in Kapiolani Park in Waikiki.

Pan-Pacific Festival – The original Matsuri (Japanese for "festival") took place in 1980. Originally a celebration of Japanese culture, the Pan-Pacific Festival today includes other Pacific cultures who make up Hawaii's melting pot. These cultures come together to honour ethnic food, song and dance. The commonality among all participating countries? A mutual appreciation for tradition and culture.

July

Ala Moana Center Fireworks – For more than two decades, the Ala Moana Center has put on one of the largest fireworks displays in the country for the Fourth of July.

Ukulele Festival – This summer tradition features various performers — from students to professional artists — who sing and play the ukulele at Kapiolani Park. Visitors and locals alike come to enjoy the Hawaiian music.

August

Duke's OceanFeast – Honouring surfing legend Duke Kahanamoku, this week-long event on Waikiki Beach includes a variety of competitions, including surf, paddleboarding and swimming contests. The festival closes with the Waikiki Lei Parade.

September

Hawaii Food & Wine Festival – Hawaii's annual Food & Wine Festival at Ko Olina Resort showcases wine, beer and cocktail tastings, live cooking demonstrations and unique dining opportunities. Experience the local flavours of Hawaii with top chefs, wine and spirit producers and culinary personalities.

Aloha Festivals – This island tradition consists of the Floral Parade and Waikiki Ho`olaule`a, which preserves unique Hawaiian traditions of music and dance.
November

Surfing competitions – Oahu's North coast hosts a handful of annual surfing competitions, taking place from November to December. First is the Vans Triple Crown of Surfing. The series continues with the Vans World Cup of Surfing and the women's Roxy Pro and Sunset Beach, and ends with the Billabond Pipeline Masters at Banzai Pipeline.

Hawaii International Film Festival – Showcasing cinematic achievement in the Asia-Pacific region, the Hawaii International Film Festival not only offers film screenings, but also conducts seminars and workshops by Asian, Pacific and North American filmmakers.

December

Waikiki Holiday Parade – Started in 1998, this parade commemorates Pearl Harbor survivors on the anniversary of the attack with Polynesian culture. Local bands, military units and entertainers participate in the kid-oriented event, located in Kapiolani Park.

Honolulu Marathon – The Honolulu Marathon is one of the largest marathons in the country, with upwards of 30,000 participants in recent years. The scenic marathon route passes Waikiki Beach and the Diamond Head and Koko Head volcanic craters.

Honolulu City Lights – The month-long holiday festival includes tree-lighting ceremonies, the Electric Light Parade, concerts, food and crafts vendors.

New Year's Eve Fire Works Celebration at Ko Olina – Ring in the new year on the island with Ko Olina Resort's seaside New Year's Eve fireworks celebration.

Whale watching tours – From December to March, kohola (or humpback whales) visit Oahu's warm waters. Tours and charter boats are at the ready to transport you to prime whale viewing locations.