The most memorable vacations are less about the physical items you pack in your suitcase and more about the connections you make and the feelings you take with you – those moments that stay with you long after you've returned home. Director of Guest Experiences and Nevis native Mac Kee France shares his most cherished island experiences that are sure to not only provide you with a magical memory, but also leave you wanting to return.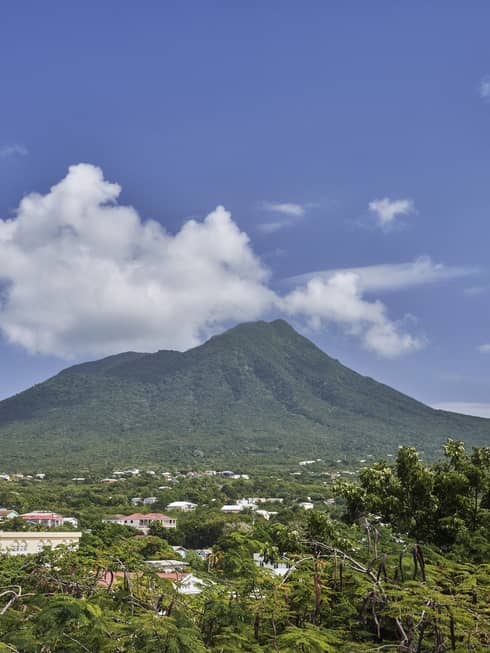 THE FEELING (AND VIEW) AFTER CONQUERING NEVIS PEAK
The imposing Nevis Peak sits at the heart of the island and is the first thing you see when you arrive. When the morning is cool and the clouds aren't covering the top, I set my sights to reach the summit. From start to finish, the hike is challenging – you're pulling on ropes, branches or anything to grip your way to the top – but the view from the summit is priceless. Spanning the lush landscape down to the blue waters of the Caribbean Sea, the view is almost 180 degrees around. It's a whole other world up there.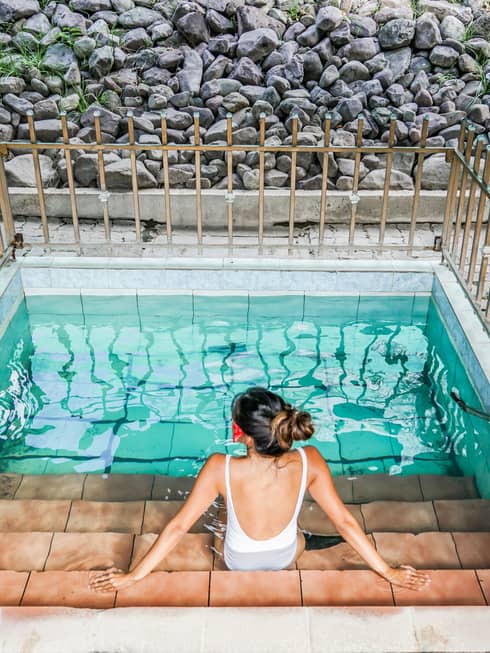 A WARM, RELAXING DIP IN A NATURAL HOT SPRING
One of my favourite ways to relax after a long day is by taking a quick dip in the famed Nevisian hot springs, notably the Bath Spring near Bath Village. Because Nevis is a volcanic island, the naturally heated pools collect at its lower slopes. The pools' waters are thought to have healing properties that are good for sore joints and other ailments – it's said that their powers can take effect even after just one soak. Some of the pools can go as high as 108 degrees F/42 C.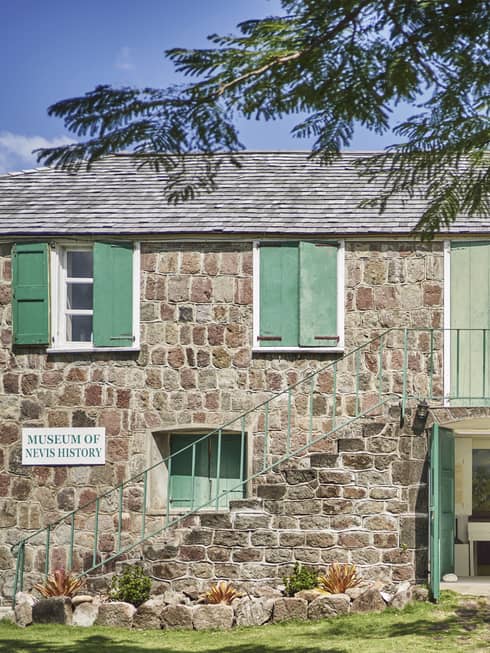 A JOURNEY THROUGH NEVIS HISTORY
Nevisian charm comes from our rich history, and it's something that we celebrate every day through our cooking and celebrations. We celebrate with a Caribbean classic, rum. Nevis was one of the wealthiest islands in the Caribbean because of our sugar trade that created rum. From the moment you step on the island, you're greeted with a rum punch, so it only fits that you learn about the origin as well. Take a seat amongst crowned monkey RUM BAR's collection of the world's finest spirits as you sip your way through Nevis' history of rum. This is sure to breathe new life into rum novices and aficionados alike. If rum is too much, maybe a spice will bring you closer to the Caribbean. Take a hot sauce making class with famed maker Chef Llewellyn Clarke where you'll create Paw Paw Pepper Sauce using the freshest ingredients that are abundant on the island. You'll even get to take your very own bottle home to show off your tasty creation.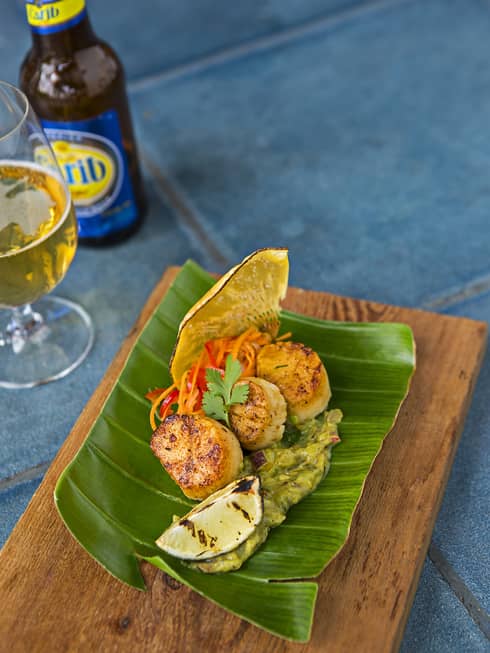 A TRUE TASTE OF NEVIS
Nevisians don't really go out during the week – instead, we choose to stay home and cook with family and friends. But when the weekend rolls around, the island comes alive with street vendors, corner shops and home cooks that open their doors to share their signature dishes with the community. This is one of my favourite things to share with visitors. It's such a treat to sit with new friends and neighbours to share stories, play a friendly game of dominoes and savour a special meal, of course, such as goat water, johnnycakes and BBQ ribs.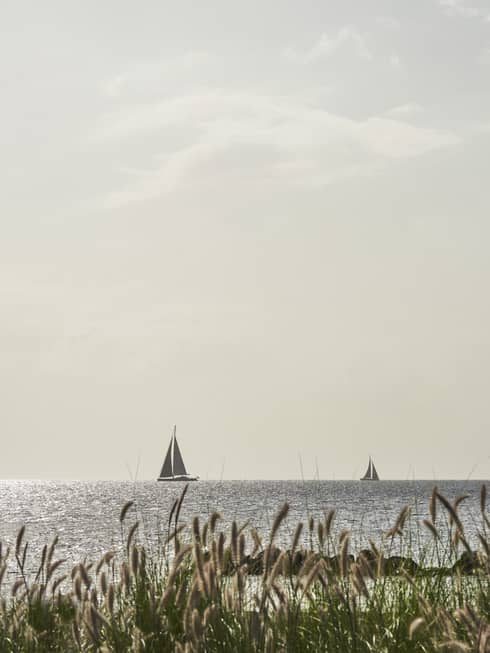 A DAY ON THE WATER
The calm waters of the Caribbean are perfect for a day on the water. The turquoise blue waters are home to colourful fish and sea life waiting to be explored. Start your day setting sail to St. Kitts, then snorkel the reefs and seabeds near Shitten Bay for starfish, sea turtles, stingrays and colourful schools of fish. Later, return to Nevisian waters for one of our serene sunset sails, and toast to your magical day on the water with Champagne, rum punch or Caribbean beer.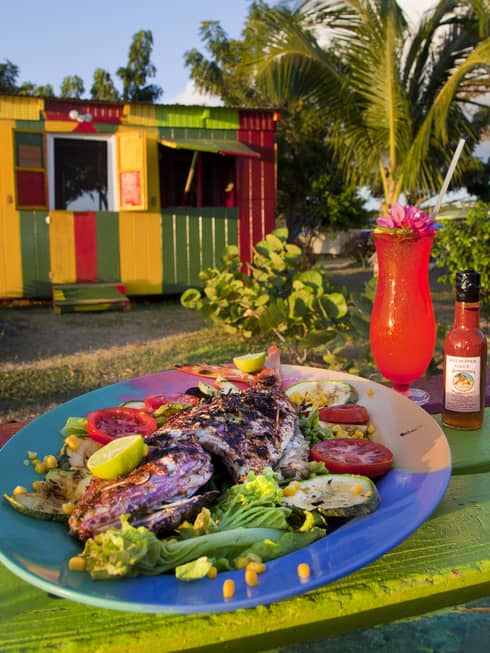 A LITTLE SUNSHINE IN A GLASS
Just a short walk down the beach, you'll find a few shacks, restaurants and stands. Among them is the famous Sunshine's Beach Bar & Grill. It started as a small shack on the beach serving fresh seafood and has since grown into a Nevis staple. If you've heard of Nevis, you've likely heard of Sunshine's famous Killer Bee rum punch. The restaurant is great for lunch or dinner, or simply for hanging out by the bar. If you really want to feel like a local, Sunshine's is the place to go.