Sometimes a 60-minute massage or fitness class isn't enough to fully relax and restore our minds and bodies. In search of a stronger wellness boost? Try a multi-day sojourn into self-care, led with empathy by Four Seasons experts. Work with exercise physiologists to fine-tune your performance in California, reconnect with your inner self during a retreat in the French Riviera or discover a holistic approach to healing in Bali. Whether you're looking to get in shape, change your eating habits or clear your head, these wellness experiences will help you establish new life skills to help you for years to come.
A holistic twist on health
Unspoiled natural forests, stunning sea views, lush gardens: Grand-Hôtel du Cap-Ferrat, A Four Seasons Hotel, offers an idyllic setting for establishing a healthy lifestyle. The Hotel's new Mindfulness and Well-Being programs – upheld by the four pillars of exercise, relaxation, nature and healthy eating – make the most of the beautiful surroundings, with exercises and workshops specifically designed to help participants disconnect from the stress of everyday life and reconnect with themselves, says Spa Director Marie-Cecile Rousset. Enjoy relaxing open-air activities like hiking or cycling along the Mediterranean coast, or take the plunge into wellness with a lesson from two French freediving champions in using mindful breathing to relieve stress . Or cultivate your creative side with a range of hands-on activities that encourage introspection and mental clarity – the tactile experience of making pottery, for instance, is deeply relaxing. End your day with a culinary experience: join Chef Yoric Tièche in the Hotel's kitchen garden to select fresh herbs and greens, then accompany him to the kitchen to learn how to prepare them with health in mind.
Plan your wellness retreat in Cap-Ferrat
Get a jump-start on your quest for good health with help from the experts at Sensei Lanai, A Four Seasons Resort. "The ultimate kick-start to one's journey, guests have the opportunity to meet Sensei Guides and expert practitioners for one-to-one sessions that may range from fitness, mindset or nutrition," says Retreat Director Catherine Phillips. "Whether it's peak fitness performance or a refreshed mindset, Sensei's programs connect the three fundamental paths of the Sensei Way – move, nourish and rest – and align actions with intentions." The Resort's Wellness Deep Dive is a customized program tailored to your goals and based on biomarkers like heart rate variability and VO2 max analysis. Join a personal trainer for a one-on-one workout, try a forest bath in the lush Koele gardens, enjoy a lomi lomi massage in one of the spa hales, and fuel your body with meals made from fresh, local ingredients. You'll leave feeling refreshed and renewed – and with an action plan for life at home.
Start your Sensei Journey on Lanai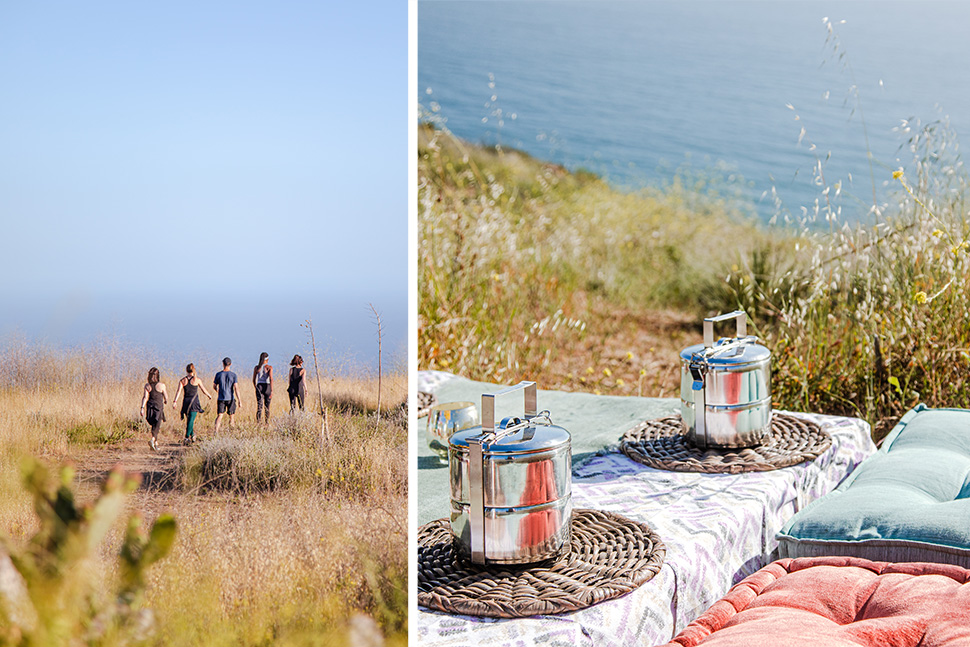 Keep the focus on your fitness at Four Seasons Hotel Westlake Village during a four-day, three-night retreat at the on-site Center for Health & Wellbeing. Guided by the holistic WellWest Method, experts like registered dieticians and exercise physiologists will help reboot your lifestyle using tools like body composition analysis; guided hikes and daily meditation; individual consultations in life strategies, fitness and nutrition; and cooking classes in the Wellness Kitchen. "Our integrated retreats teach guests how to discover this holistic aspect to well-being and apply these practices at home," says Akram Al-Kawasmeh, Executive Director of Wellness. "A long weekend retreat with Four Seasons Hotel Westlake Village can become transformative and life changing." Choose from three focused retreats – Sustainable Weight Loss, Optimum Performance or Spa & Beauty – each uniquely tailored to meet your personal wellness goals.
Find fitness in Westlake Village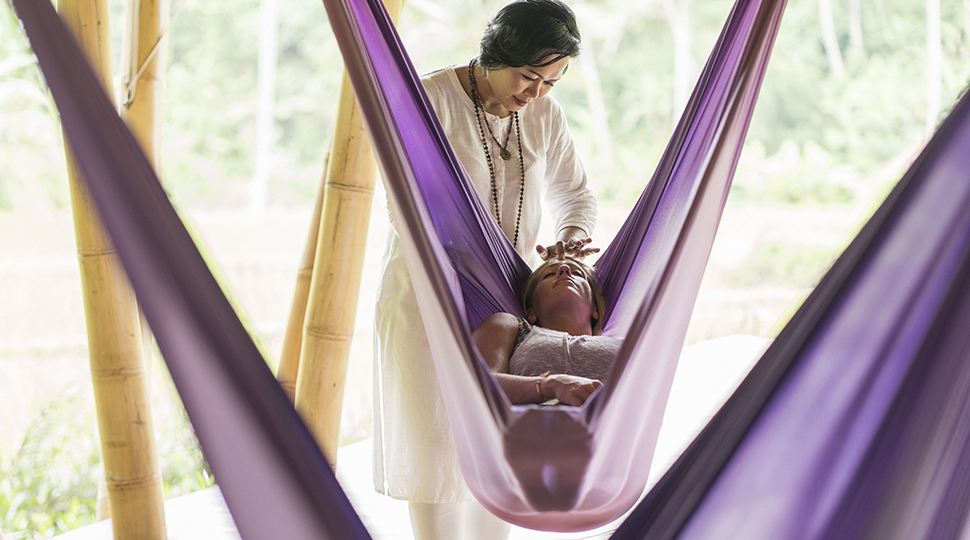 A practice centred on gratitude
Discover the healing power of gratitude during a transformative retreat at Four Seasons Resort Bali at Sayan, where the Guided by Gratitude program helps guests restore inner peace and strength. "Our spa invites people to slow down through holistic treatments that go back to ancient remedies and traditional well-being practices," says Regional Spa Director Luisa Anderson. "These retreats remind us to return to wholeness, experience peace and open to greater levels of consciousness." Resident wellness mentor Ibu Fera – a former Buddhist nun – will lead you through activities like kirtan chanting, guided candlelit meditation sessions and chakra-balancing spa treatments, inspired by Ubud's unique healing energy and traditional Balinese daily rituals of thanks. Don't miss the Sacred Nap experience: A relaxing "air nap" in an aerial silk hammock, soothed to sleep by Fera as she shares the life story of Buddha. The retreat requires a minimum three-night stay, but can be personalized to fit your needs and schedule.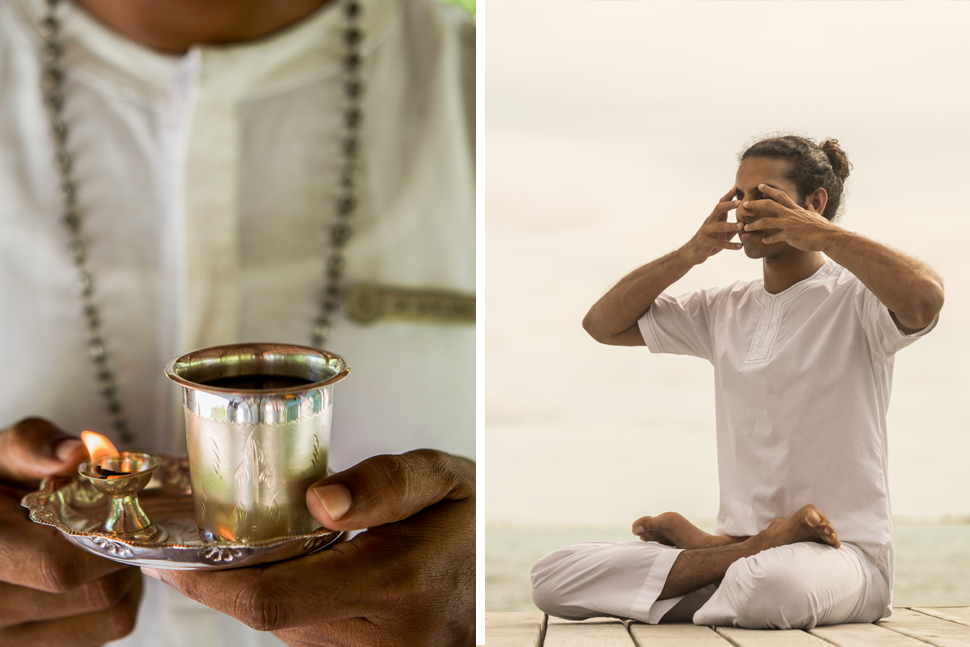 Immerse yourself in the ancient Indian system of Ayurveda, whose focus on diet, exercise and sleep offers a transformational path to wellness. At Four Seasons Resort Maldives at Landaa Giraavaru, work with Ayurvedic physicians, yogis, therapists and chefs during a seven-day retreat to harness health, happiness and harmony through a treatment plan tailored to your needs. Looking to extend your focus on self-care? Try a 14- or 21-day Panchakarma retreat, focused on removing deep-rooted stress and toxins to cleanse and rejuvenate the body. Or have the Resort's experts plan a bespoke three- or five-day Yoga Therapy Course centred on topics like stress management, spinal care or addiction management. You'll also receive a lesson in gratitude and an appreciation for the earth during the nightly Rahumathuge Vaguthu, or Earth Blessing: a daily ritual of gratitude celebrating the earth through song, dance and mindfulness.
Explore the power of Ayurveda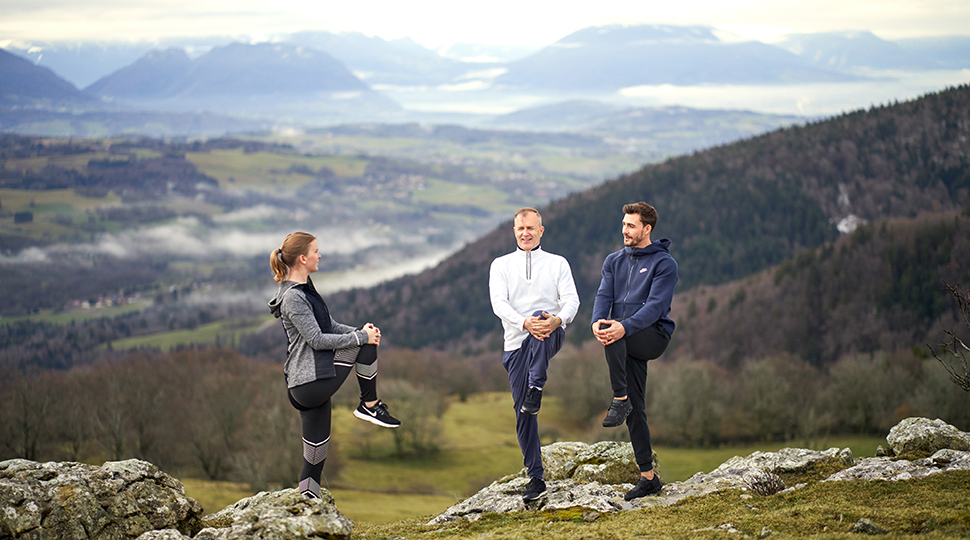 Focus on peak performance
Channel your inner athlete during a three- or seven-day In Census retreat at Four Seasons Hotel des Bergues Geneva, created in collaboration with the prestigious Hôpital de la Tour in Geneva, a recognized Swiss Olympic Medical Center. The word incensus means "radiant" in Latin, and that's how you'll feel after a run along the shores of Lake Geneva, a hike up Mount Salève, a massage, a meditation session and a carefully prepared organic meal. Each retreat begins with an in-depth health consultation with blood tests, nutritional and osteopathic evaluations, and muscle strength and endurance assessments, and core programs include Detox and Weight Management, Muscle Development or Sports Performance. "My mission is to help you invest in yourself," says Spa Director Margaux Poilvet. "In Census encourages participants to take care of their bodies and get back into shape, escape the stress of everyday life, and recover vital energy thanks to a 360-degree approach that encompasses both physical and mental wellness."
Train for success in Geneva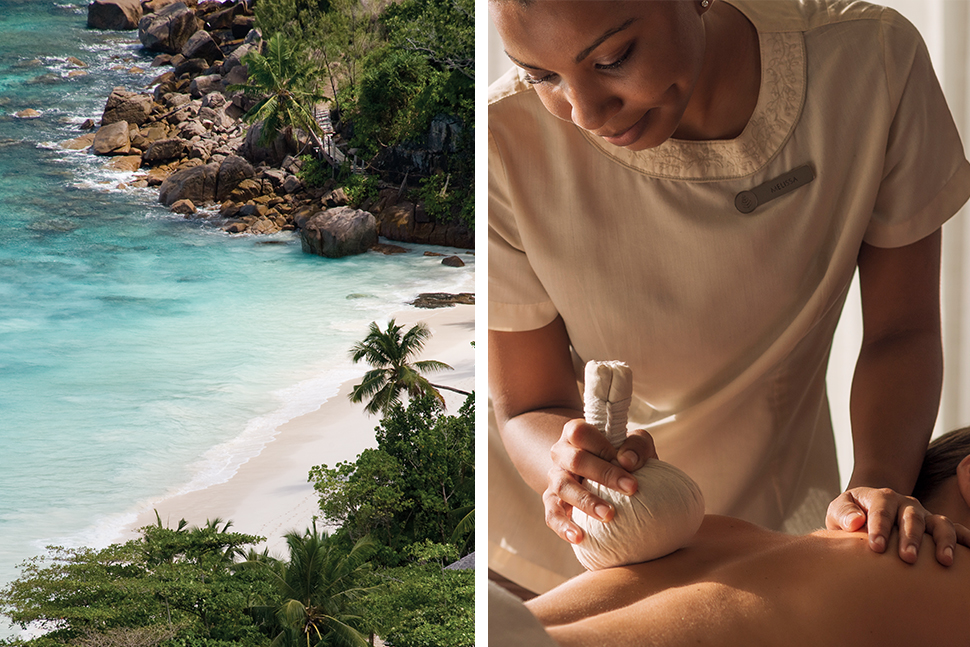 Four Seasons Resort Seychelles taps into the healing powers of the sea with its new two- and three-day Ocean Connection Spa Journeys. "There is no set itinerary," says Spa Therapist Pamela Dewkee. "The idea is to allow guests to be able to enjoy the treatments and sessions over a span of days, so the essence of relaxation and rejuvenation is carried from one day to another." Treatments include a sea smoothing wrap, crystal ocean facial, and yoga on the beach, where guests are encouraged to let emotions flow without judgment, just like the flow of water. A highlight is the nightly Starlit Serenity experience, on Le Syel Spa's rooftop and overlooking Petite Anse Bay. As the sea breeze sings and the stars shine, a therapist will perform a Shell Serenity Massage using a shell-shaped object filled with marine minerals and sea kelp to warm and relax the body.
Relax and recharge in Seychelles
YOUR JOURNEY BEGINS HERE
Where will your quest for wellness take you next?