From heli-surfing in Indonesia's famous G-Land to cycling through the Sedona Desert on your way to a vineyard, Four Seasons lets you live on the edge in style. These seven extreme adventures are available exclusively to Four Seasons guests, and are perfect for those looking to seek thrills and bring home bragging rights. What will your next adventure be?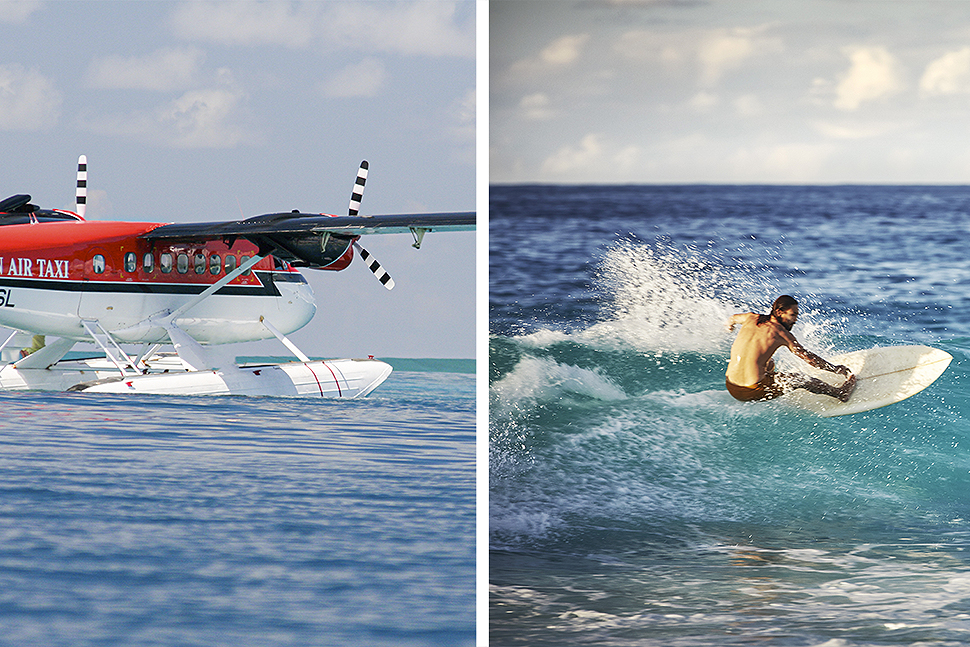 A Seaplane Safari in the Maldives
Ride the waves – but first, ride to the waves. Embark on a customized seaplane safari over the Indian Ocean on an epic quest to find the perfect swells during an extreme experience open exclusively to guests at Four Seasons Resort Maldives at Kuda Huraa. Surf waves you'll have all to yourself, then paddle back to the plane or keep on pushing. Refreshments will be on board if you take a break. At the end of the day, fly back to the Resort to sip sundowners on the beach and let it all sink in.
Ride to the Waves in the Maldives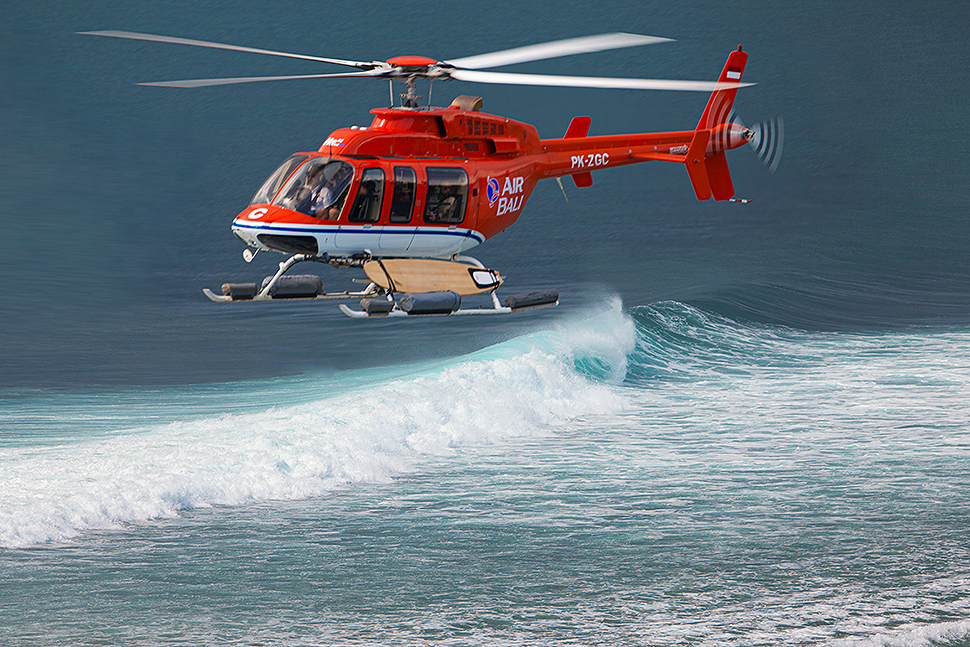 Exclusivity goes a step farther at Four Seasons Resort Bali at Jimbaran Bay, where advanced and intermediate surfers can take a private Air Bali helicopter flight to Grajagan, a remote location best known to world-class surfers as G-Land. This tailored day trip lets you forego the typical three-hour boat ride and overnight surf camp stay to get closer to the action in the shortest amount of time. Tropicsurf guide Blake McKinnon is on-hand to provide his tips and expertise in finding and riding your perfect waves. A chef-prepared lunch breaks up the day on the water, and you'll return to the Resort just in time to catch the sunset. Even non-surfers can get in on the fun, taking in aerial views of Bali, Java and East Java National Park, and exploring the beaches, wildlife and Javanese jungle on land while you ride G-Land's legendary left-hand breaks. (The waves are best enjoyed April through November.)
Take in the (Aerial) Views of Bali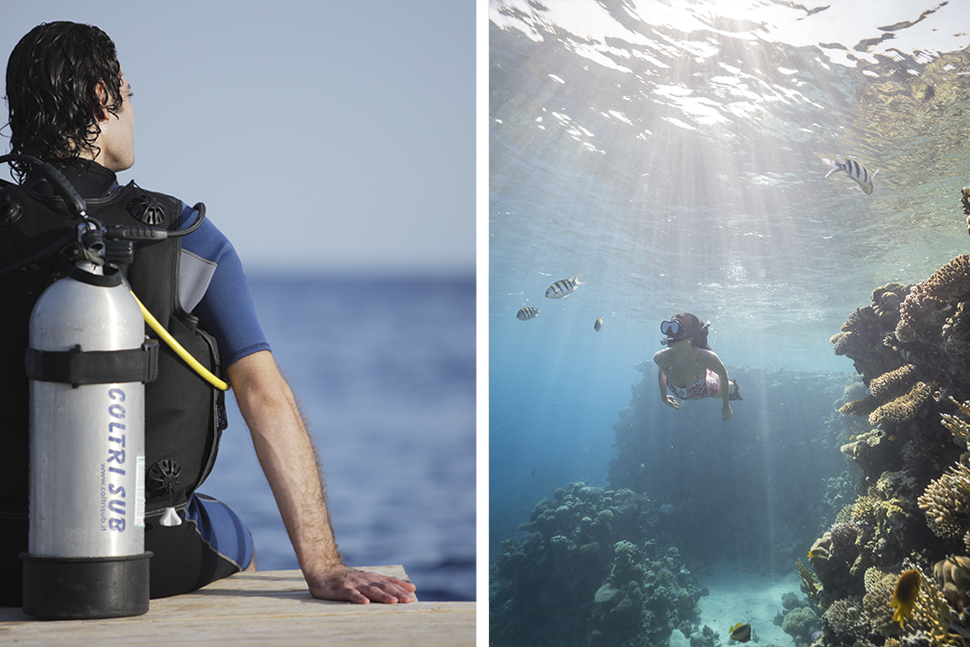 Exploring Historic Shipwrecks in Sharm El Sheikh
Beneath the surface of the Red Sea, a swashbuckling extreme adventure awaits. The Dive Centre at Four Seasons Resort Sharm El Sheikh provides an exclusive power-boat ride – one of the fastest in the Red Sea – to the Strait of Gubal, where a British munitions ship, the SS Thistlegorm, sits below the surface. During two expert-led dives, you'll explore the historic SS Thistlegorm wreckage, which was sunk by a German bomber in 1941, along with her sister ship Rosalie Moller and other nearby wrecks.
Dive Into History in Egypt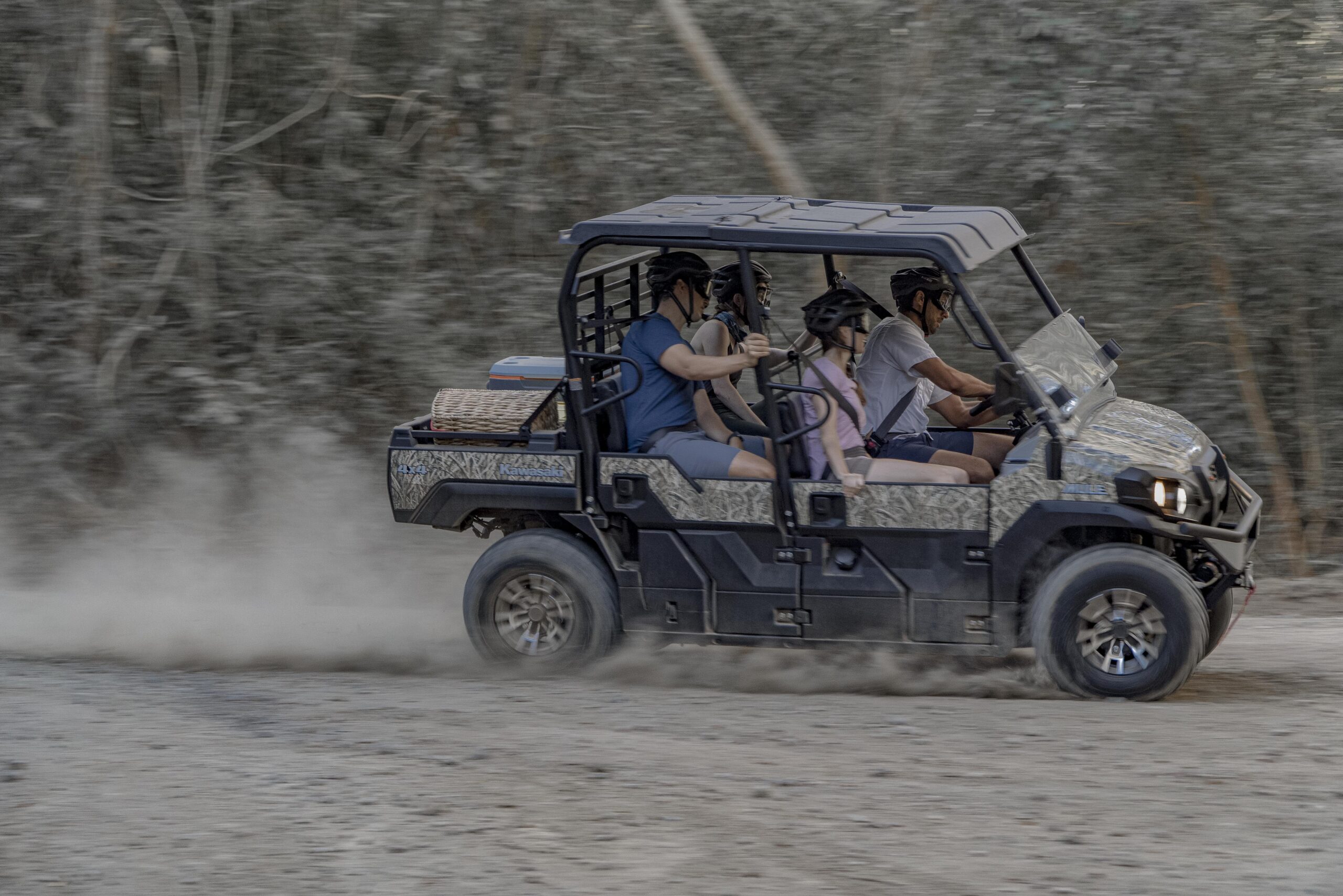 Off-Road Adventures in Costa Rica
Get your thrills off-road on a private UTV tour through the magical wilderness of Costa Rica's Peninsula Papagayo. The expert team of naturalist guides at Papagayo Explorers, the in-house adventure outfitter at Four Seasons Resort Costa Rica at Peninsula Papagayo, will design a custom immersive experience just for you. Zip around the Palmares estuary and then over to the northern shore to explore the secluded beaches of Zapotillal and breathtaking ocean views. Feel closer to the diverse ecosystems only Costa Rica provides.
Veer Off the Beaten Path in Costa Rica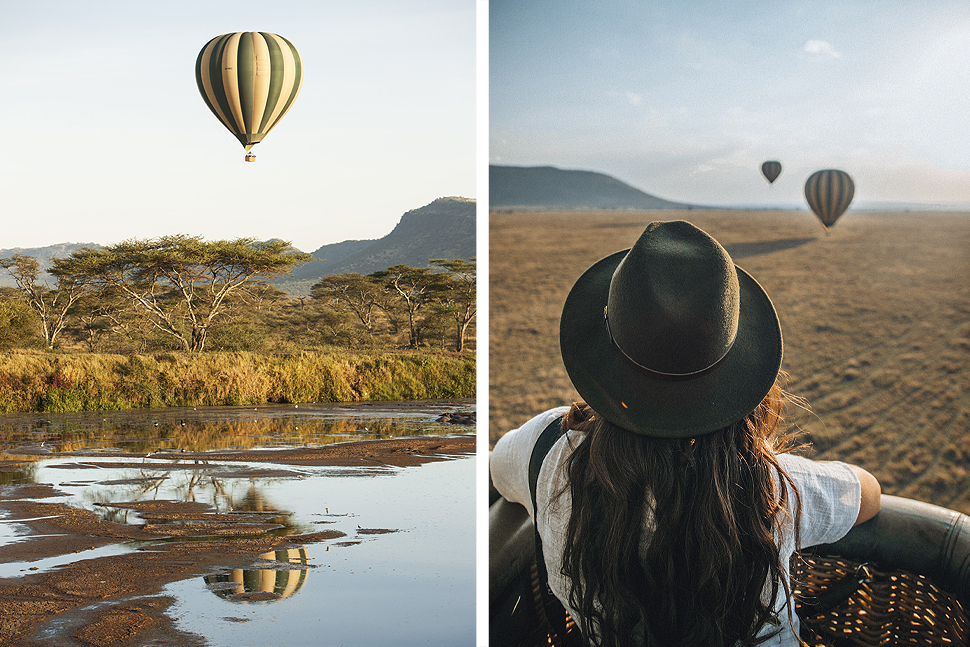 Soaring Over the Serengeti
Take your once-in-a-lifetime safari adventure up (and not just) a notch. Four Seasons Safari Lodge Serengeti takes you to the sky to see the landscape and wildlife of the Serengeti by hot air balloon. It's an early start at sunrise – with a quick breakfast – as you scan the savannah from your private balloon tour, followed by a champagne breakfast in the bush.
Get a Bird's-Eye View of the Serengeti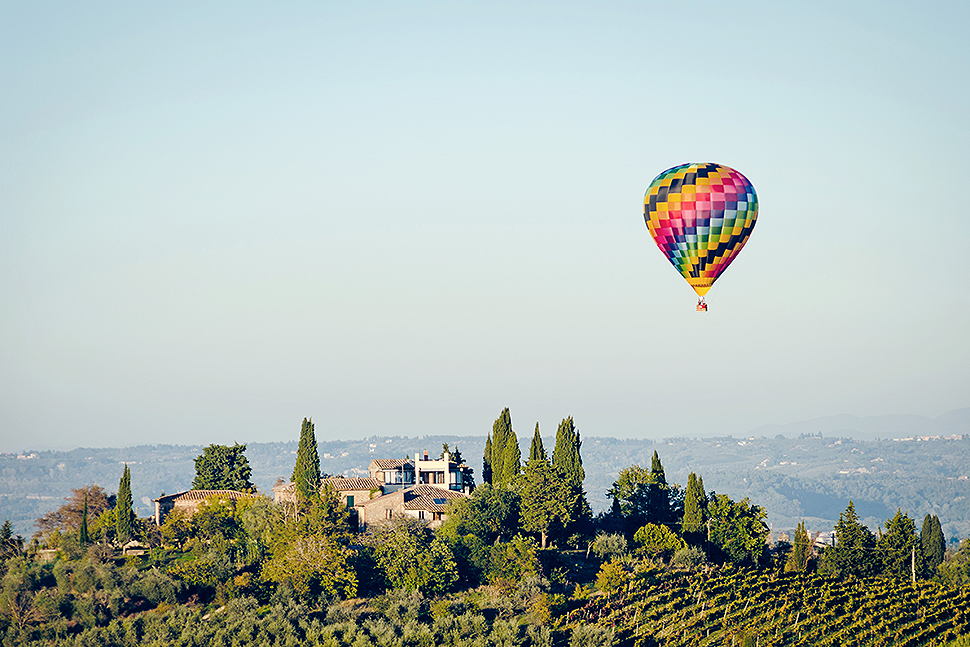 Up, Up and Away in Florence
Or take it to the city – there's still champagne – as you float over the dreamy Renaissance city of Florence. Your private hot air balloon lifts off directly from Gherardesca Park, the expansive on-site garden at Four Seasons Hotel Firenze. You'll sail over the Uffizi, Duomo, Pitti Palace, Boboli Gardens and more as you glide gently over toward the famed Chianti region for a Four Seasons-prepared picnic in the Tuscan countryside. Raise a toast (or two) before returning to the Hotel in a private car.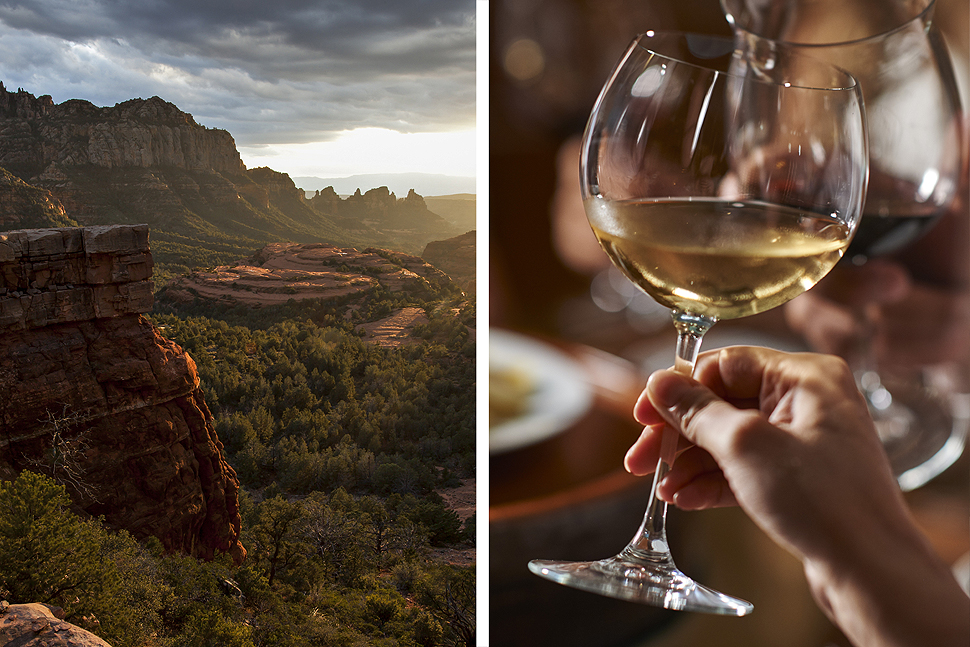 This one-of-a-kind wine tour designed exclusively for guests of Four Seasons Resort Scottsdale at Troon North was made with avid cyclists and adventurers in mind. Start in the air with an aerial tour over the dramatic landscape of Sedona and Oak Creek Canyon. Then, a guided road bike tour leads you to Page Springs Cellars vineyard and winery. What better way to wind down from the ride than with a wine tasting and outdoor lunch? Relax by Oak Creek before a nature walk through Red Rock State Park, during which the experts at Arizona Outback Adventures will share the area's history, geology and more as you immerse yourself in the iconic red rocks of Sedona. (This tour is only offered September through May.)
Ride to Wine in Scottsdale
YOUR JOURNEY BEGINS HERE
How far will you go on your next adventure?