My Four Seasons
The Many Famous Faces of Mayfair's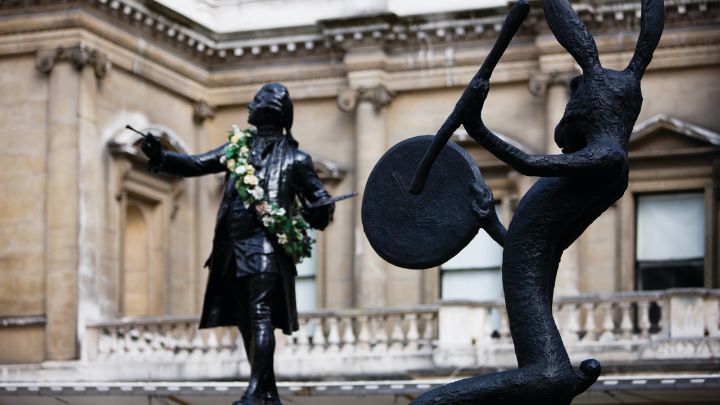 Bordered by Park Lane, Oxford Street, Regent Street and Piccadilly, Mayfair takes its name from the annual fortnight-long May Fair, which took place on what is now Shepherd Market and Curzon Street from 1686 until 1764, when it was banned from this location when the residents of Mayfair felt it somewhat lowered the tone of their neighbourhood.
Now one of the capital's most exclusive addresses, Mayfair over the centuries has been home to its fair share of famous faces – a history beautifully illustrated by the blue plaques adorning many a building façade. The area's most famous resident is perhaps HRH Queen Elizabeth II, who was born at 21 Bruton Street and lived in Mayfair as an infant. Winston Churchill lived in various properties in the neighbourhood and during World War II made the now-discussed underground station in Down Street his bunker.
An often eclectic mix of residents, Jimi Hendrix made 23 Brook Street his home in the late 1960s. Set to open as museum in February 2016, it will be the only Hendrix home in the world to open its doors to the public. Separated only by a wall and by 200 years, 25 Brook Street was for 26 years the home of German-born composer George Frideric Handel, who wrote many of his greatest works there, including the Messiah.
In addition to Churchill, many a British prime minister lived in Mayfair over the years including Benjamin Disraeli in the 1800s and Sir Robert Peel, also responsible for establishing the Metropolitan Police Force.
The original Curzon cinema regularly hosted private screenings for U.S. General Dwight D. Eisenhower in 1942 while John Adams, the second President of the United States, lived from 1785 to 1788 in a house which still stands on the corner of Brook Street and Duke Street in nearby Grosvenor Square.
From Florence Nightingale to Vivien Leigh to Regency dandy Beau Brummell (credited with introducing the modern suit worn with a necktie to a fashionable British society), Mayfair's most famous residents are commemorated with blue plaques aplenty.
Other Four Seasons Stories