Our 20-metre indoor pool offers spaces both for laps and for near-weightless relaxation. Two large whirlpools and lounges beneath the water's surface, plus chaise lounges on the deck, set the mood for a restorative getaway.
HOURS
Daily

7:00 am – 9:00 pm

Annual Maintenance

Pool will be closed from Monday, January 16, 2023, 12:00 midnight to Wednesday, January 18, 2023, 9:00 am
Services and Amenities
Pool Laps (20-metre (65-foot) indoor heated pool)
Two whirlpools
Lounge Deck Area
Ofuro (Japanese bath)
Sauna (mist sauna for men and dry sauna for women)
Relaxation lounge
Shower room
Private locker
Two family changing rooms
SPA AND FITNESS MEMBERSHIP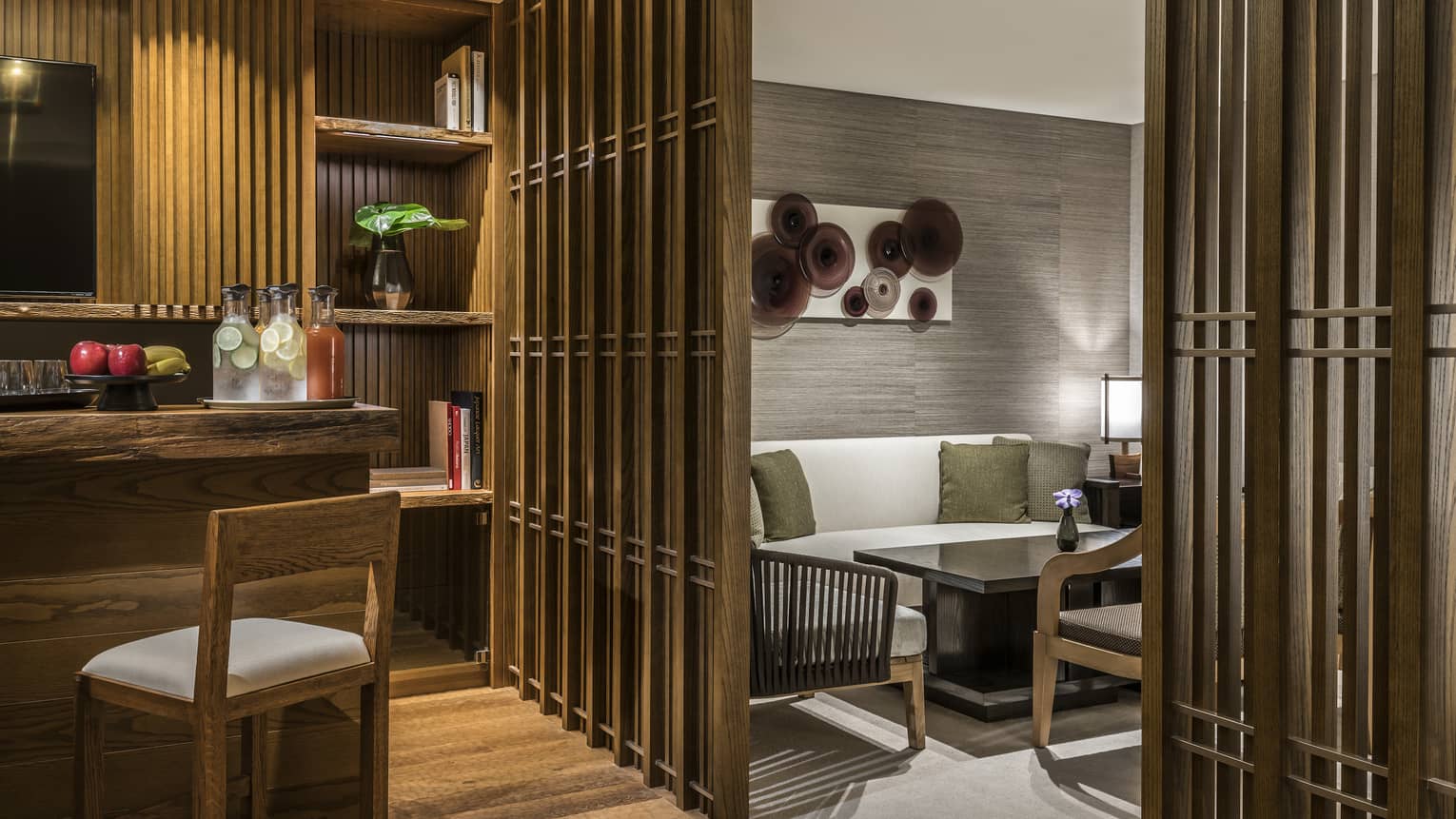 Discover your best self
Embark on a luxurious journey of well-being with our tailored Spa and Fitness Membership Program. Our exclusive facilities provide a sanctuary to disconnect from distractions and cultivate your best self. Grow in self-awareness, resilience and compassion as you create a harmonious balance between mind, body and spirit.