Sparking the age-old tradition of fire-grilling, savour delicious recipes cooked on open flame with farm-to-table ingredients and premium cuts of meat.
Lunch

Monday, Wednesday, Friday and Saturday

11:30 am – 6:00 pm

Dinner

Monday, Wednesday, Friday and Saturday

6:00 pm – 10:00 pm
MENUS
Signature Dishes
QUINOA SALAD, PUMPKIN, CHICKPEA, TAHINI, CRANBERRY, PUMPKIN SEEDS

AUSTRALIA TENDERLOIN STEAK TARTAR, SALTED EGG SOUR CREAM, CORNICHONS

SEA BASS, GREEN BEANS, OLIVES, FENNEL, TOMATO, LEMON
Meet the Team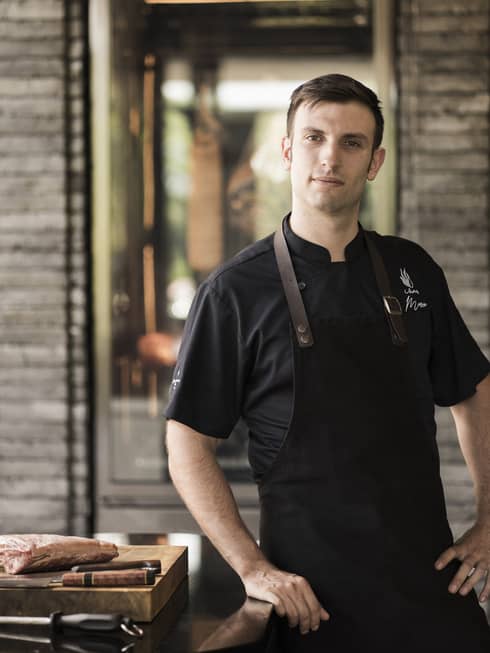 Marco Avesani
Sous Chef
Chef Marco's passion for culinary arts began at an early age, having mastered his craft at his father's restaurant in Verona, Italy. He brings his expertise in fire-grilling to North by Four Seasons, after honing his skills at several award-winning restaurants across the globe.
"I like to go back to the basics."