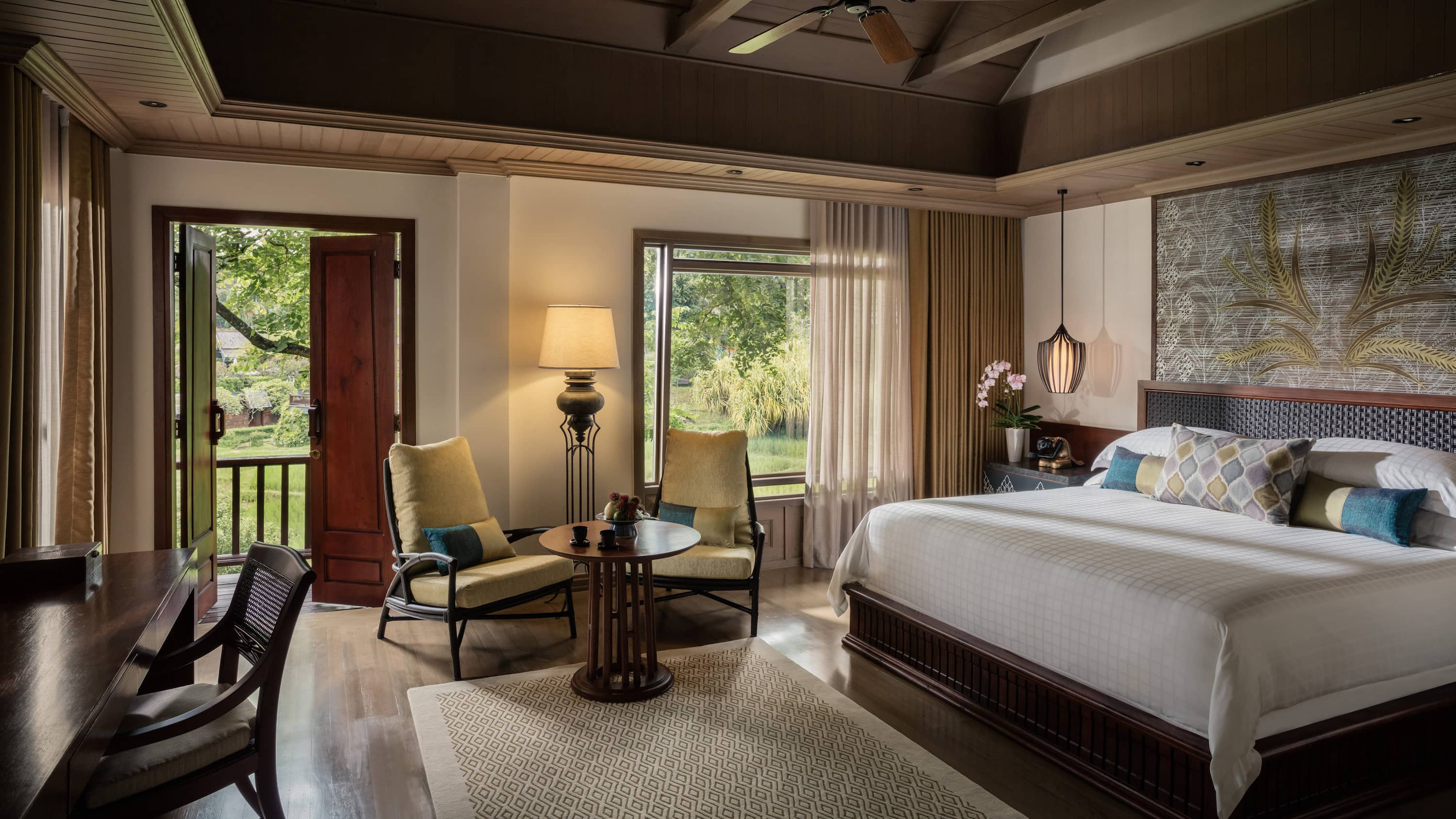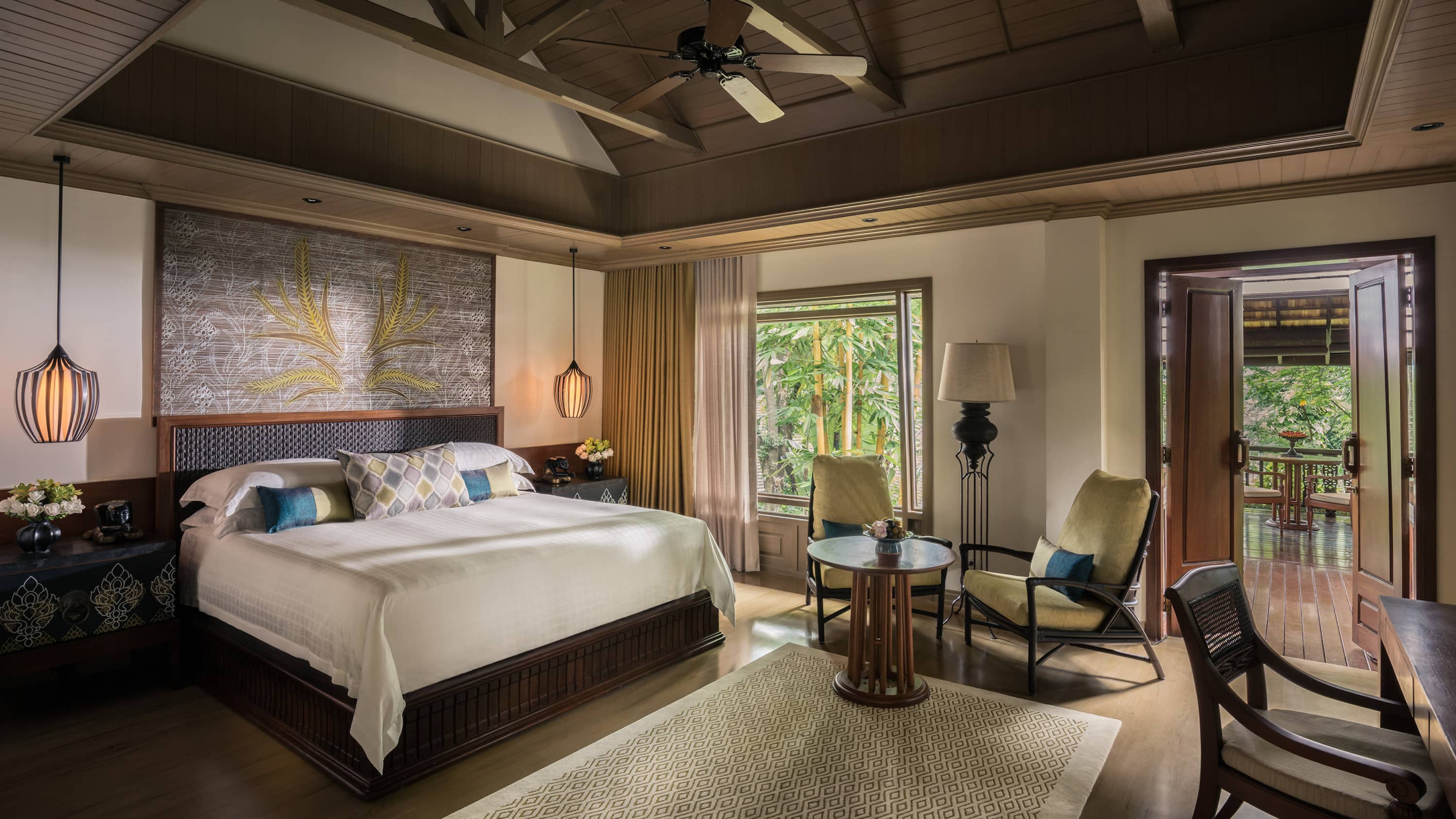 Rice Terrace Pavilion
King or two twin beds, One rollaway or one crib

70 (m2) 750 (sq.ft.)

3 adults, or 2 adults and 1 child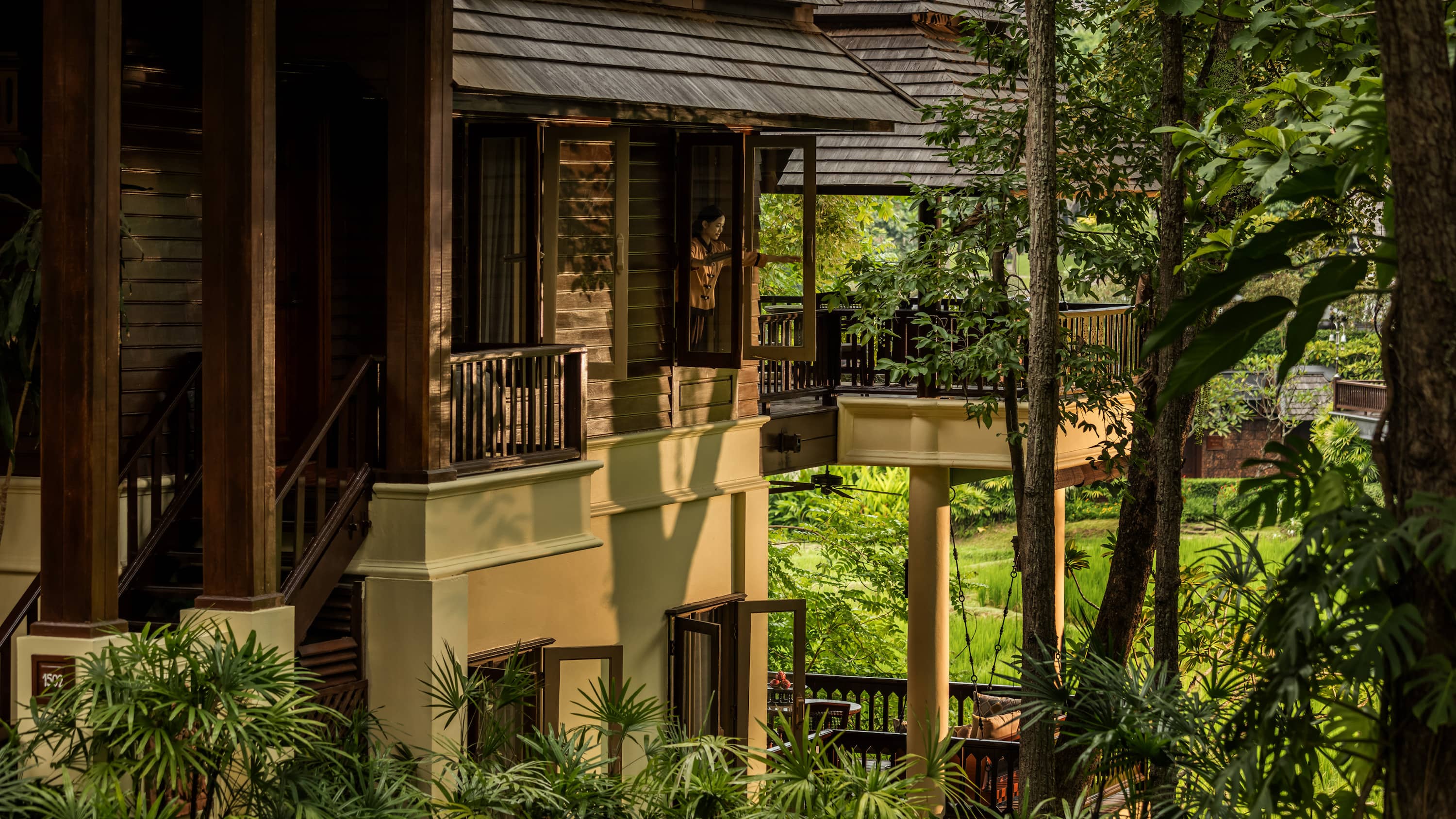 Upper Garden Pavilion
King or two twin beds, One rollaway or one crib

70 (m2) 750 (sq.ft.)

3 adults, or 2 adults and 1 child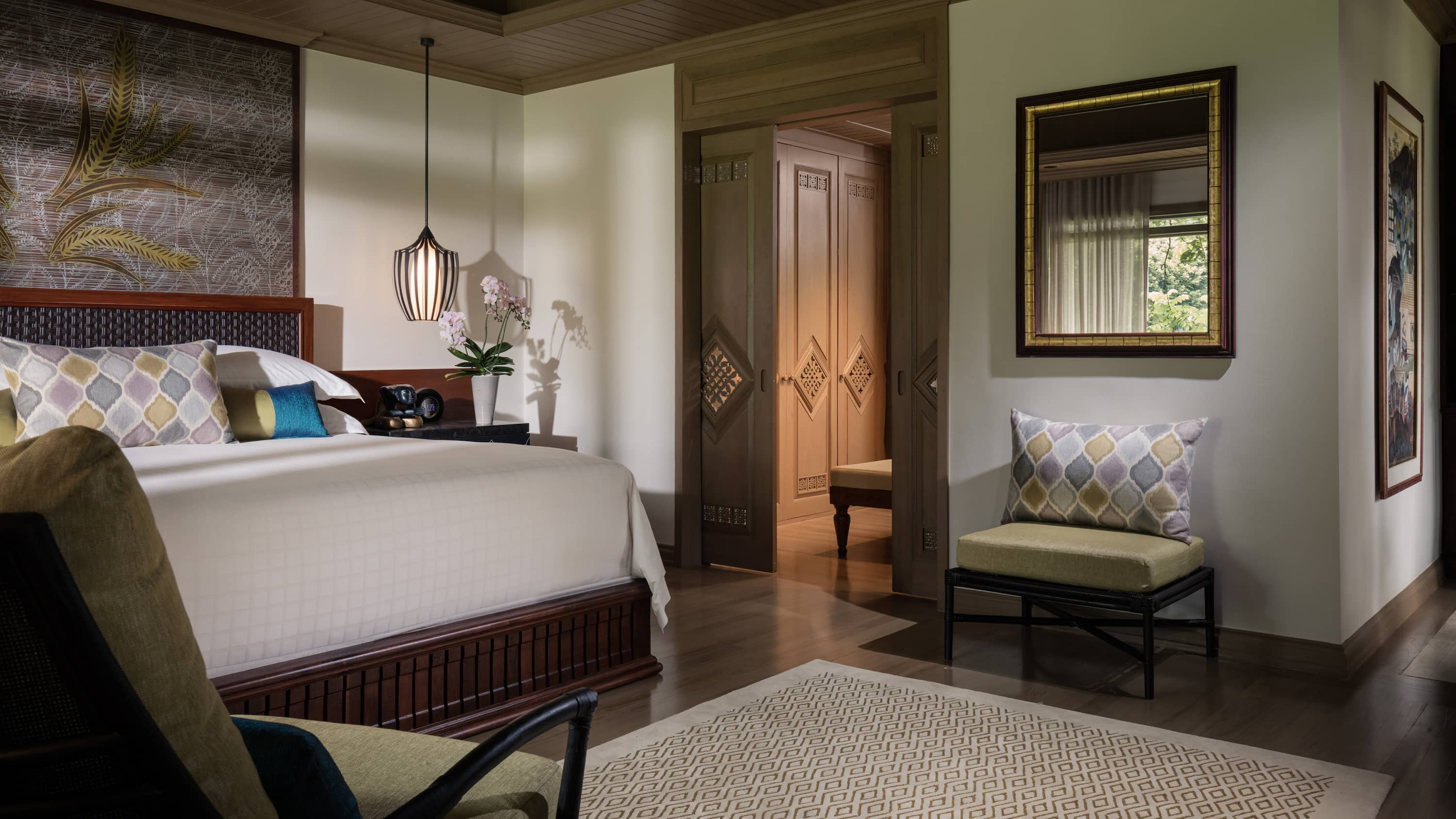 Garden Pavilion
King or two twin beds, One rollaway or one crib

70 (m2) 750 (sq.ft.)

3 adults, or 2 adults and 1 child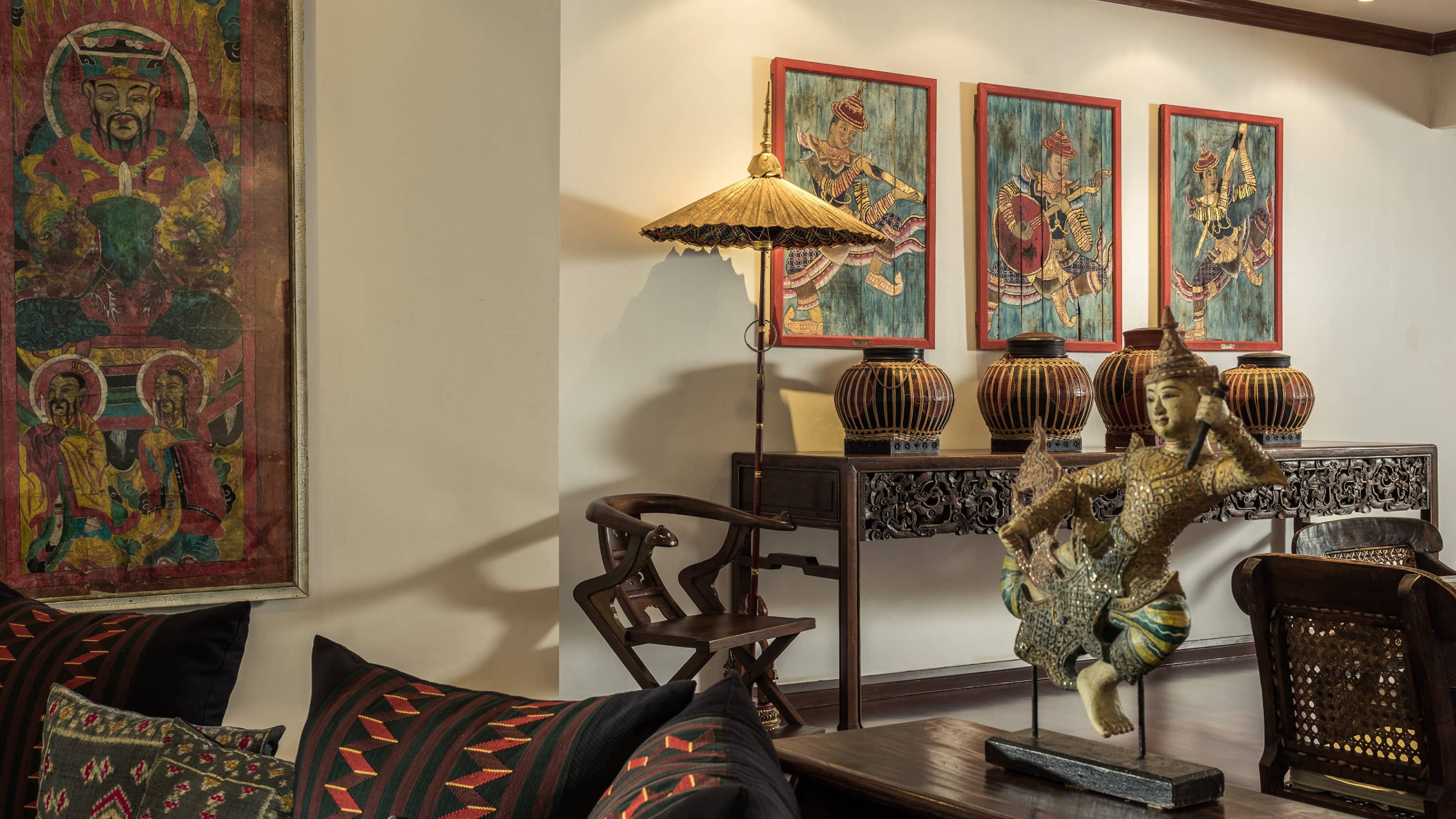 One-Bedroom Residence
One king and two twin beds, One rollaway or one crib

244 (m2) 2,626 (sq.ft.)

2 adults and 2 children

Private Butler

Exclusive Amenities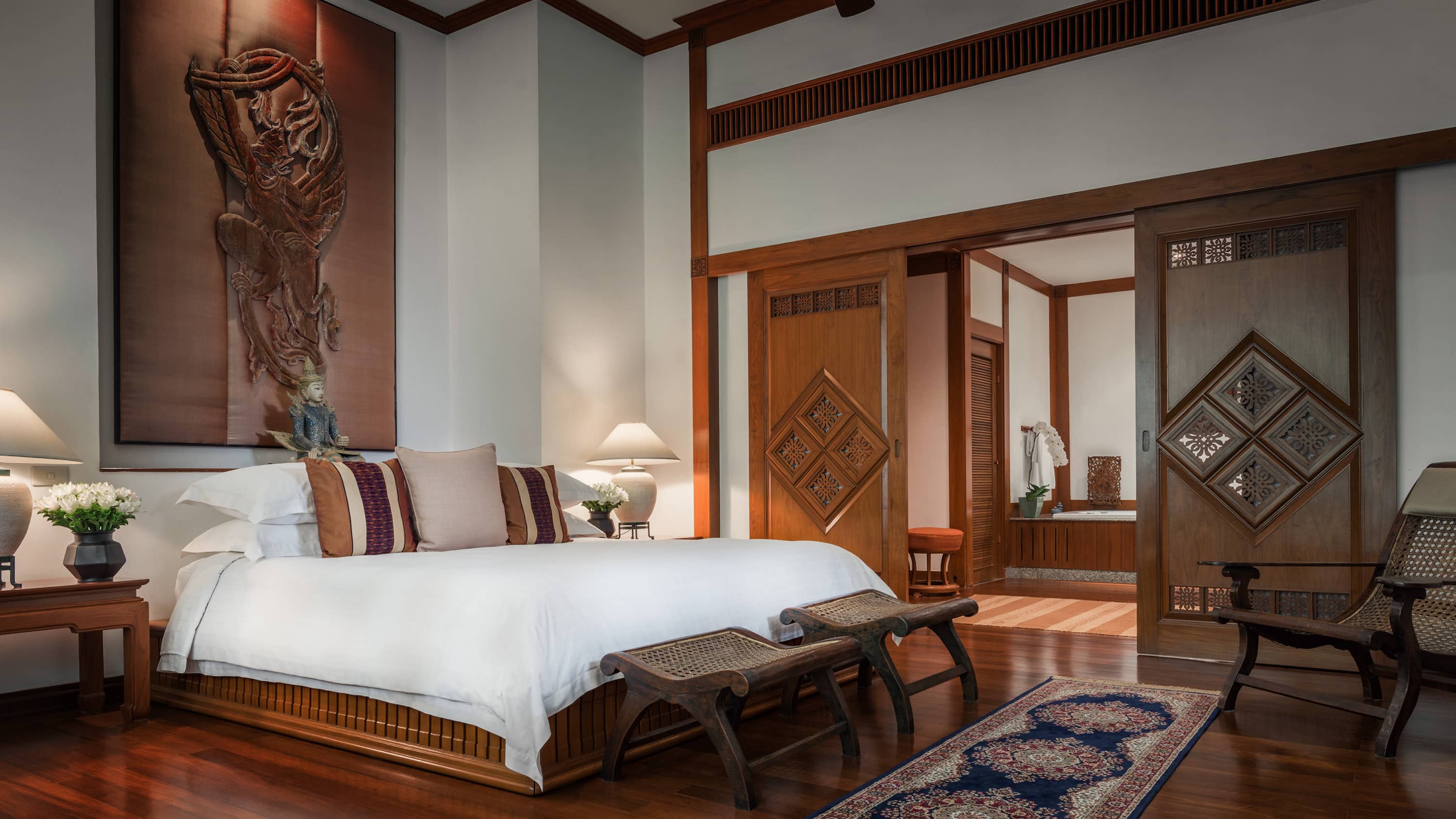 One-Bedroom Spa Residence
One king bed, One rollaway or one crib per bedroom

244 (m2) 2,626 (sq.ft.)

3 adults or 2 adults and 1 child

Private Butler

Exclusive Amenities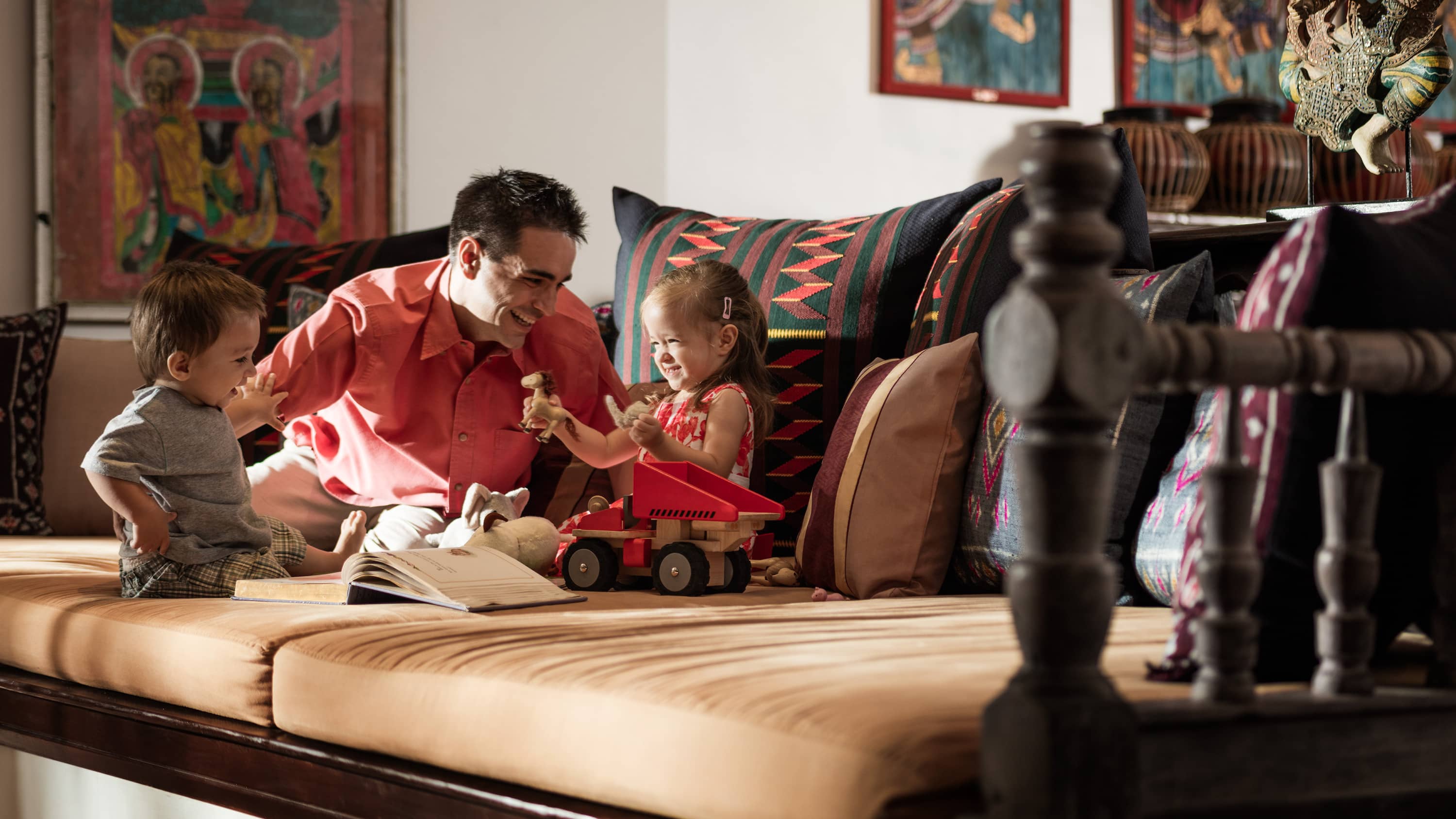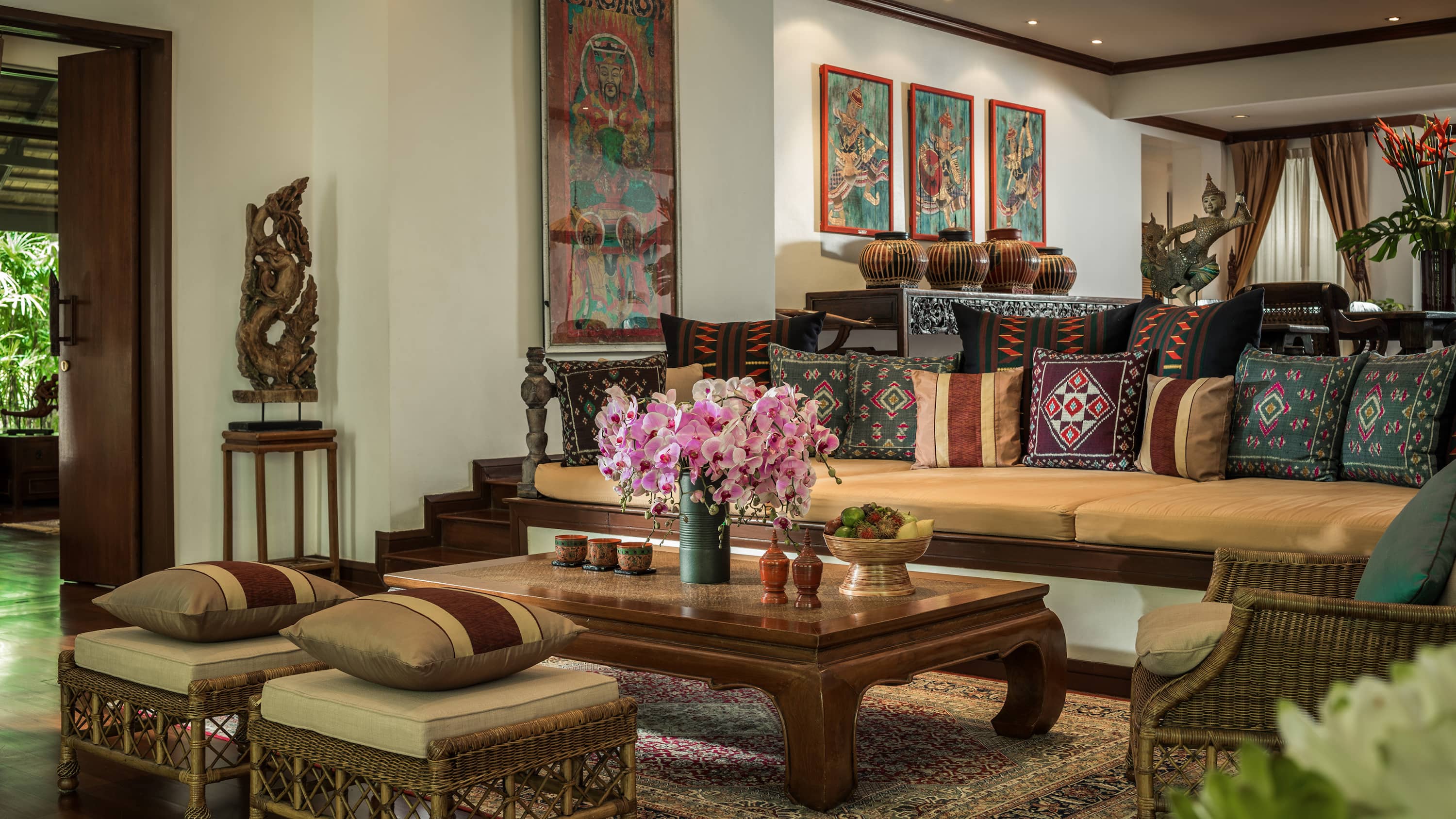 Two-Bedroom Residence
King and two twin beds, One rollaway or one crib per bedroom

350 (m2) 3,767 (sq.ft.)

6 Adults, or 4 adults and 2 children

Private Butler

Exclusive Amenities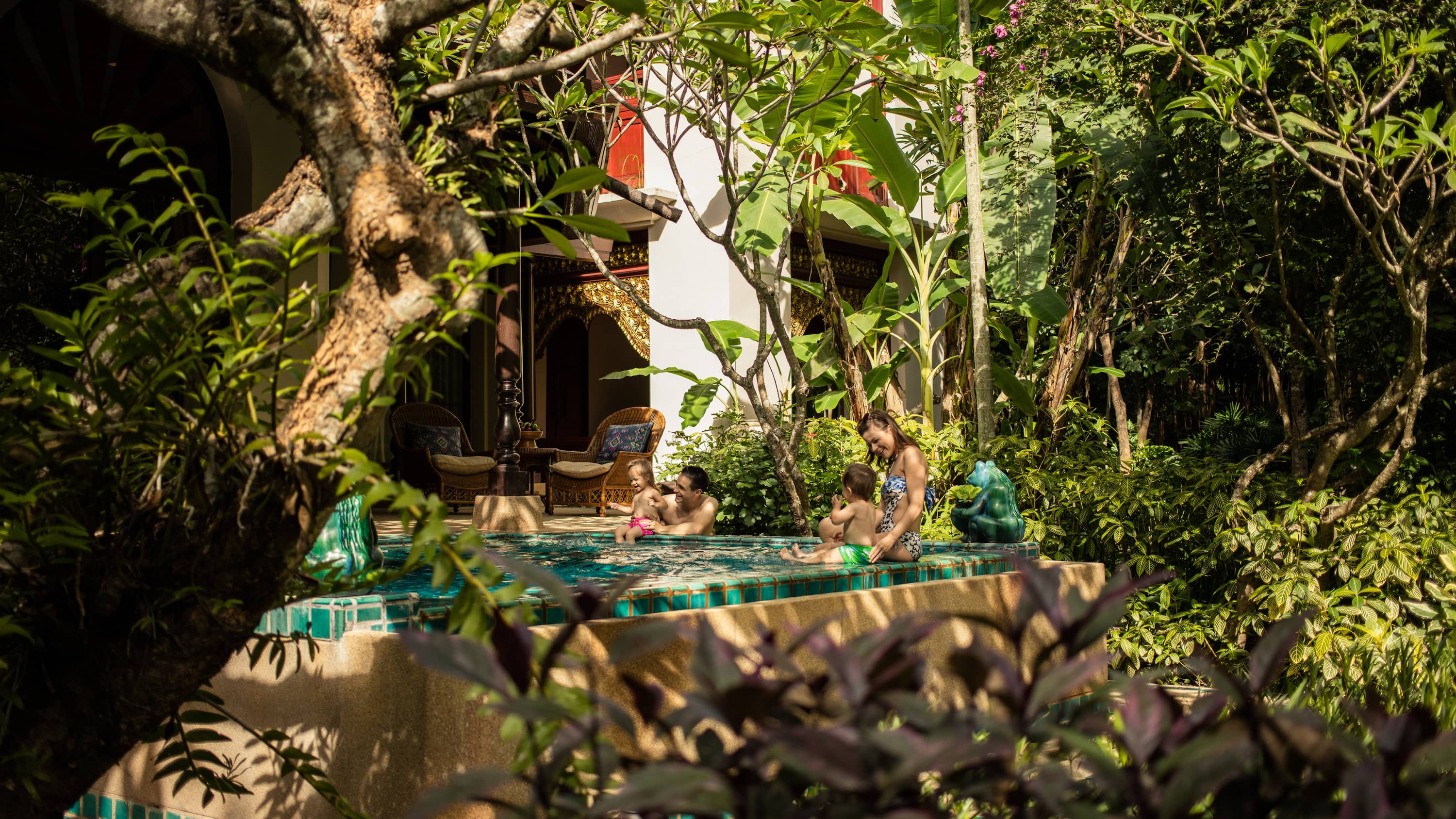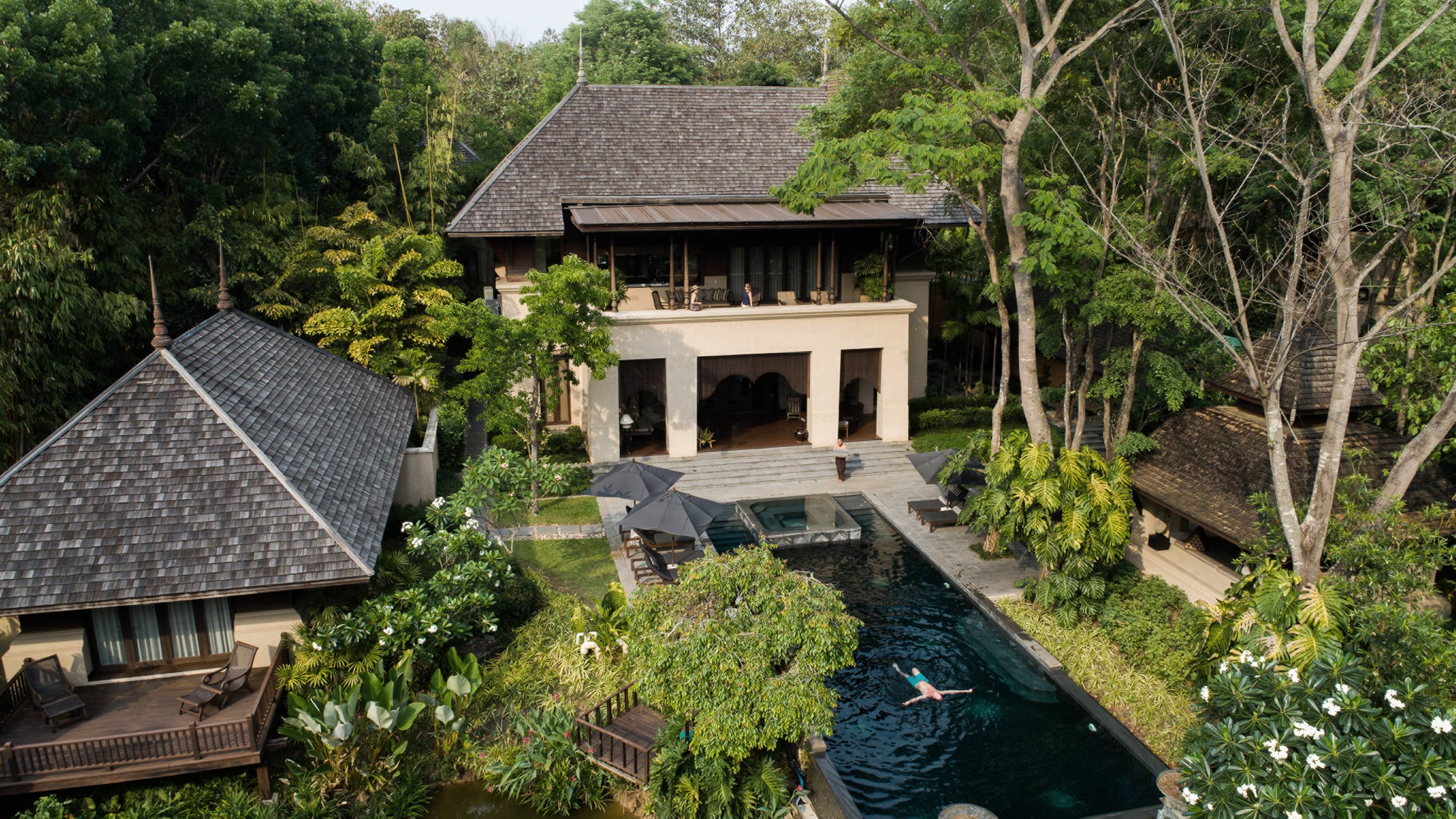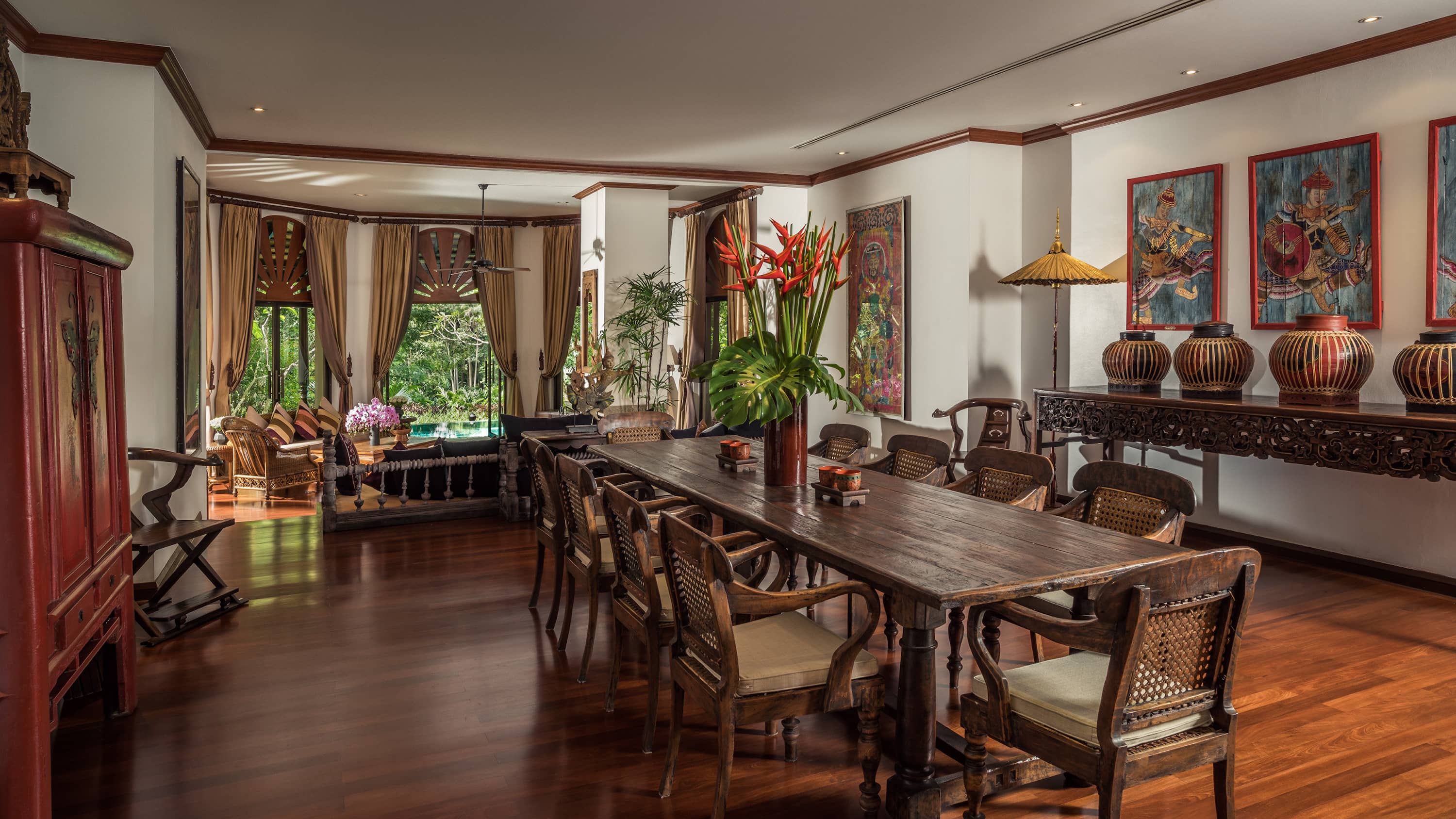 Three-Bedroom Family Residence
Two king beds and two twin beds, One rollaway or one crib per bedroom

524 (m2) 5,640 (sq.ft.)

9 Adults, or 6 adults and 3 children

Private Butler

Exclusive Amenities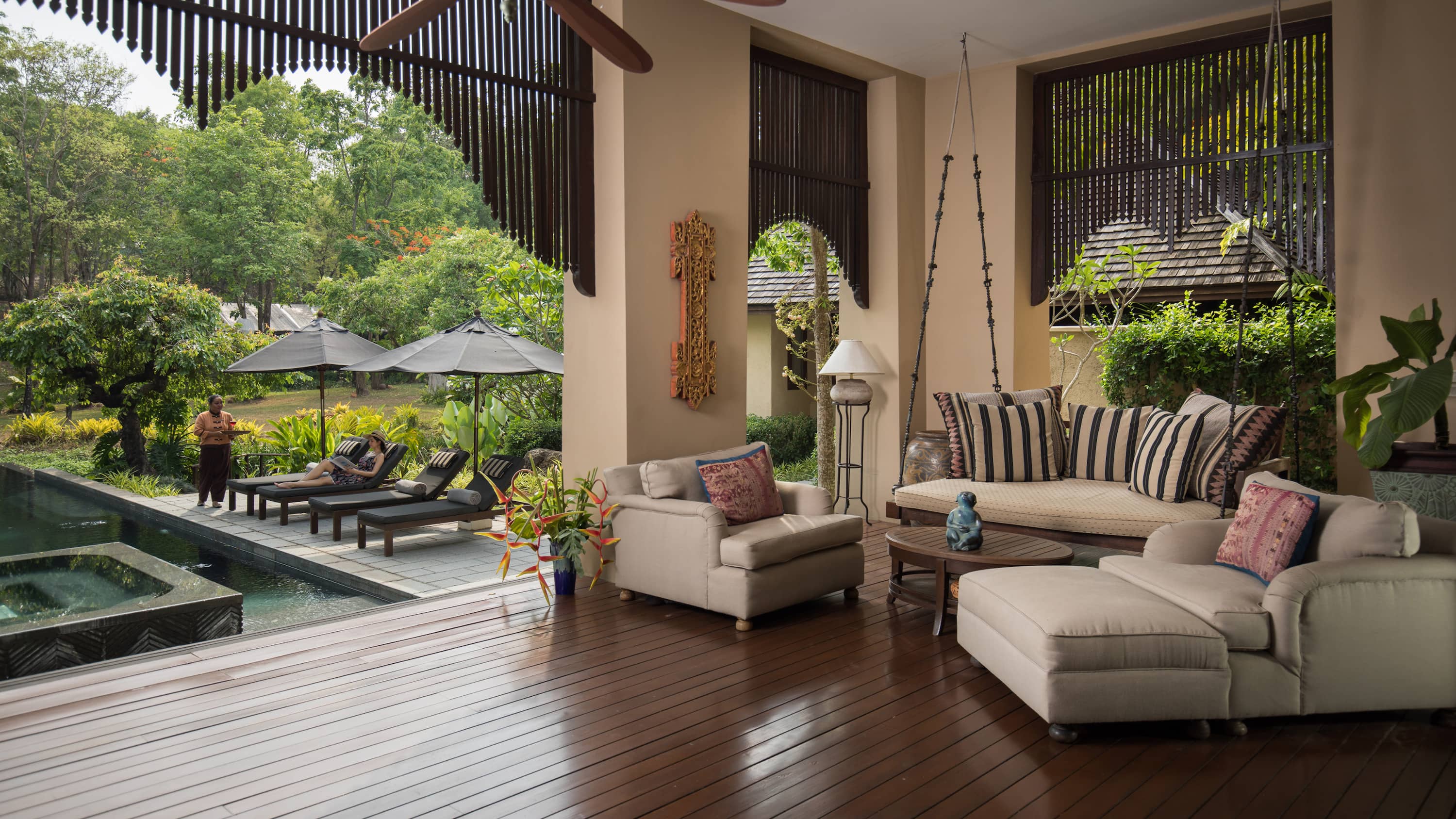 Four-Bedroom Grand Residence Pool Villa
Three king beds and two twin beds, One rollaway or one crib per bedroom

855 (m2) 9,203 (sq.ft.)

12 adults, or 8 adults and 4 children

Private Pool

Private Butler
Private Experiences
Our Private Residences come with exclusive amenities including a live-in personal attendant to your every need, buffet breakfast and much more.

Owner's Residence Package

Luxury takes on a whole new meaning at our Four-Bedroom Owner's Residence. In addition to your stay in to the villa's impressive amenities including a private pool, whirlpool and the most panoramic views in Mae Rim valley, our exclusive package supplies you with a personal housekeeper, Chef, airport transfer, complimentary Resort activities and more.

Details

20-Bedroom Private Resort Experience

With 20 bedrooms, five private swimming pools and five live-in butlers, this experience is the ideal choice for large groups seeking bespoke exclusivity, luxury and lifelong memories. This set of five Residence Villas, linked by a sheltered bamboo-lined pathway, comes with complimentary meals, a wine-tasting session and more.

Details
Your Personal Mae Baan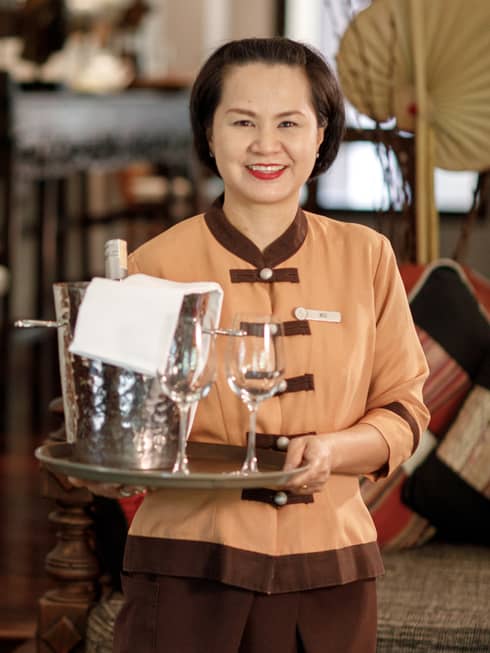 Miss Chaweewan Promma ("Miss Moo")
Mae Baan (Housekeeper)
Having joined the Four Seasons family as a housekeeper in 1996, just one year after the Resort opened, Miss Moo is one of our oldest staff members – and a favourite with guests, many of whom cite her warm service as their reason for coming back. Around here, Miss Moo is the undisputed expert at creating the feeling of a home away from home.
"I love to cook. I think my best dish is Thai omelet because my guests always ask for a second or third helping. Fruit carving is another specialty of mine – I believe presentation is as important as taste."
Policies
Check-in Time: 3:00 PM Check-out Time: 12:00 PM

If you expect to arrive early in the day and would like immediate access to your room, we recommend booking the room for the prior night to guarantee immediate access. Similarly, for late departures, reserving an additional night will guarantee access to your guest room until you depart. If you choose not to reserve, we will be glad to store your bags and make our fitness facilities available for you to freshen up.

American Express, Visa, MasterCard, Diners Club, JCB, China UnionPay

Four Seasons Resort Chiang Mai charges no additional fee for children 18 years of age and younger occupying the same guest room as their parents or guardians (space permitting). Special rates are available for two adults and two children 18 years of age and younger occupying two rooms, subject to availability. For reservations and information, please contact the Resort directly.