Explore of the sacred scales of harmony through restorative healing, yoga and breathwork. Call on your inner intuition to release negative energy and relearn practices beneficial to your well-being. Our expert practitioners will help you select the treatment that resonates most with you, allowing your body, mind and soul to find sustainable harmony.
502 Moo 1, Mae Rim-Samoeng Old Road
Favourites
This is an intensive and wholesome Thai-style massage using "samunprai" or hot poultices of lemongrass, prai, turmeric and makrut lime peel to invigorate the muscles. The spice extract in the oil helps detoxify the body and uplift the spirit.

Discover personalized rejuvenation for both skin and energy levels with hydrating aromatic oils and tailor-made therapeutic techniques curated to your specific needs.
Spa and Wellness Services
@noon_is_me

@ps.yam
Meet the team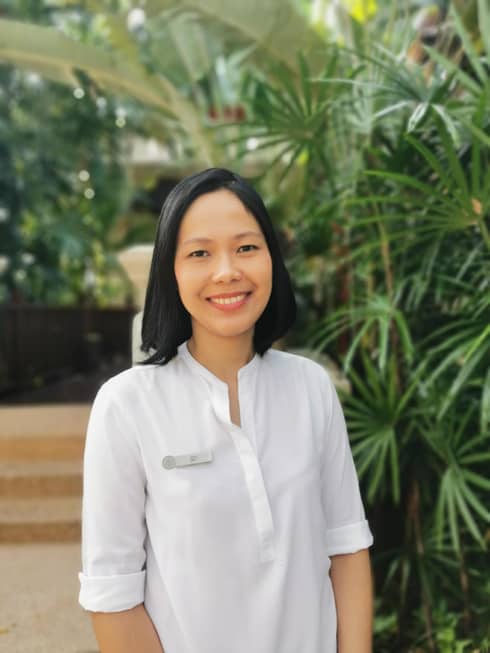 Saowapa Thumapun
Director of Spa
Equipped with an international perspective on wellness and health, Saowapa Thumapun's tenured career is poised to help our Resort position itself among the trailblazers in luxury wellness and hospitality.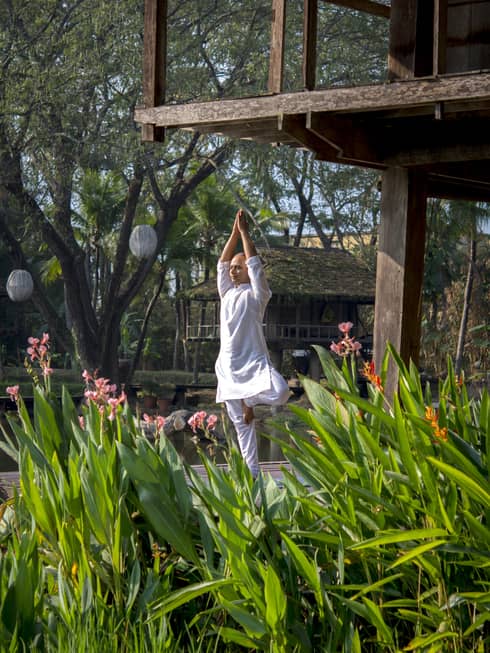 Dheeraj Patwal
Health and Wellness Manager
An eternal spiritual student, Dheeraj Patwal is well-respected for his in-depth understanding of yoga, crystal sound healing, pranayama, meditation and Pilates. He has travelled all over the world with Four Seasons, sharing his knowledge and expertise in these holistic healing practices.
Focus on the present and harness your senses with yoga, restorative healing and breathwork. Allow our mindfulness experts to guide you towards purpose and fulfilment using a personalized approach to reshape your thinking. Reflect and emerge with renewed perspective and sustainable rituals.

Details

Enhance your functional mobility and discover renewed energy guided by experts. Our program facilitates a highly effective personalized pathway to fitness and movement, and nurtures the body for lasting impact on energy, mobility, strength and longevity.

Details

In the Land of Smiles, reconnect with the peace that comes from feeling one with everything. Refresh and energize, and make a commitment to profound inner growth with yoga, restorative healing and breathwork. Learn to calm your mind, still your body and open the doorway to the joy of your soul. Reach within to discover your truth through breathwork, or have a tête-à-tête with Buddhist monks.

Details