Function Rooms
Wintergarden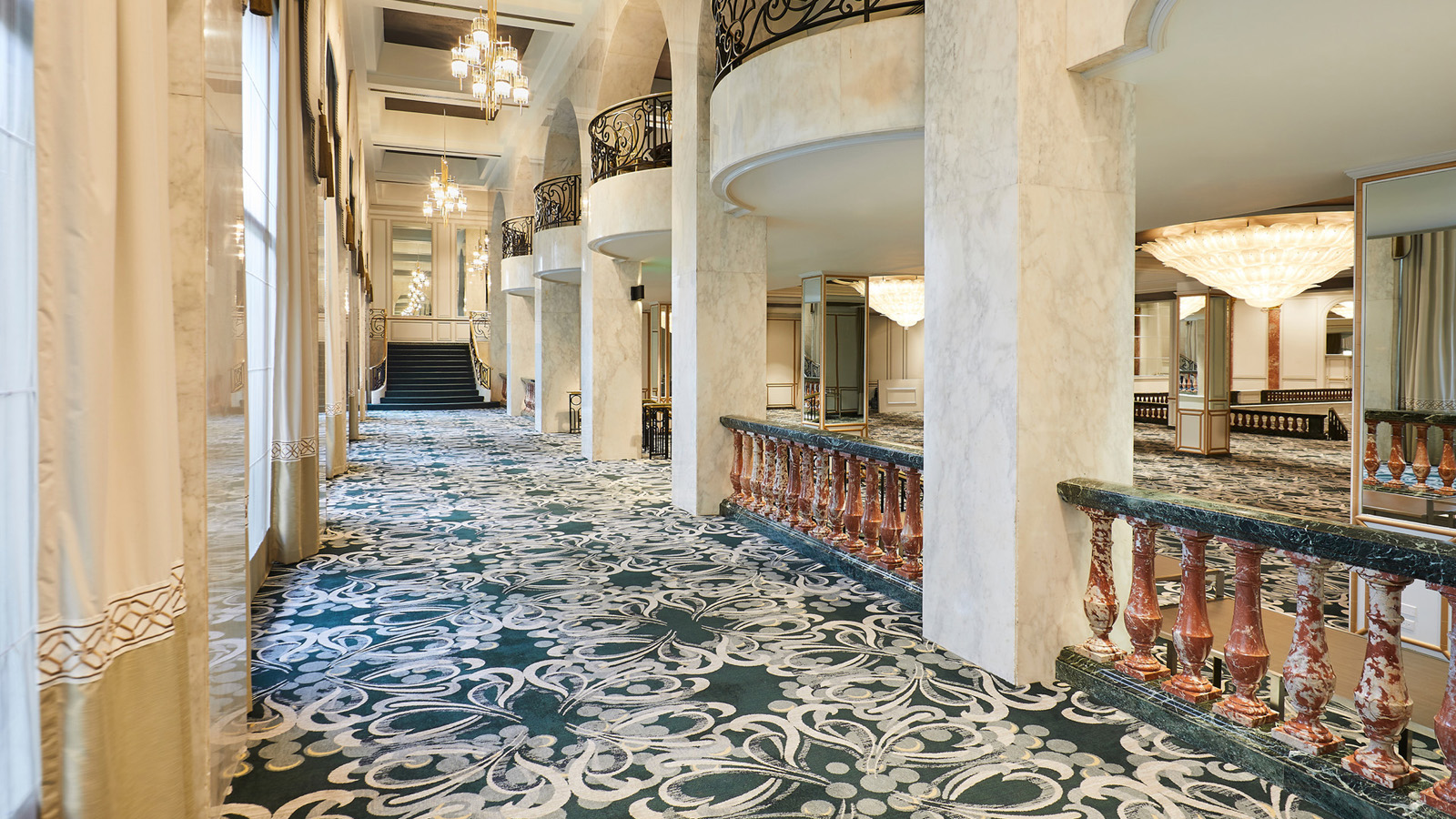 The Wintergarden is the Ballroom's reception area. Located immediately inside the main doors to the Ballroom, at the same height as its upper level, the Wintergarden surrounds the well. It is a private area for your guests to mingle for cocktails and hors d'oeuvres before the curtains open to reveal the Ballroom, set for dinner.
Décor
Pale yellow walls
Velvet stage curtains
Unrivalled Support
On-site support by the Hotel's IT, conference services and audiovisual teams
Audio / Visual equipment appropriate for each function room is available through our in-house PSAV team.

High-speed wireless Internet access
Seating
Classroom
Hollow Square
U-shape
Theatre
Reception
Banquet rounds
Conference/Boardroom

60
50
45
120
500
150
45

Room Features
Breakout rooms available with this room

Location
LOBBY LEVEL
Size
Area
Dimensions
Height

284 m2 (3060 sq.ft.)
10.3 x 27.4 m (34 x 90 ft.)
3.8 m (12.6 ft.)

Note: Actual clearance height is 12.2 feet (3.7 metres).