Function Rooms
Bordeaux Room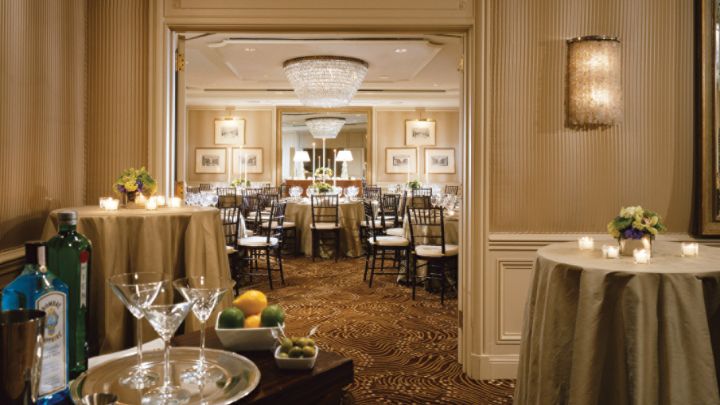 Located on the mezzanine level, directly above the Beverly Wing lobby, the Bordeaux Room offers connecting doors to the Burgundy Room for added convenience.
Décor
Crystal wall sconces
Large bevelled mirrors on silk-panelled walls
Unrivalled Support
On-site support by the Hotel's IT, conference services and audiovisual teams
Audio / Visual equipment appropriate for each function room is available through our in-house PSAV team.

Designated registration and welcome area on the meeting room level
Seating
Classroom
Hollow Square
U-shape
Theatre
Reception
Banquet rounds
Conference/Boardroom

24
25
24
40
60
45
22

Location
MEZZANINE LEVEL
Size
Area
Dimensions
Height

92 m2 (986 sq.ft.)
9 x 10 m (29 x 34 ft.)
3 m (10 ft.)

Note: Height shown is actual clearance height.