Dine on fresh, local California cuisine beneath lofty ceilings and oversized windows, or out on our world-famous patio overlooking the one-and-only Rodeo Drive in Beverly Hills.
HOURS
Daily

7:00 am – 10:00 pm

Live Music

Thursday – Saturday, 5:00 pm – 8:00 pm
Signature Dishes
Brioche, Berries, Caramel Pecan Crumb

Truffle Cream Sauce, Parmesan Cheese, Black Truffle Snow

Vanilla Gelato, Espresso Shot, Chocolate Discs

Oysters, Lobster Tails, Shrimp, Cocktail Sauce, Mignonette, Lemon

Roma Tomatoes, Feta Cheese, Spiced California Almond Crumb

Executive Pastry Chef Riccardo Meniccuci creates seasonal, house-made croissants certain to please the choosiest of palates.
Events
Sunday, December 24, 5:00 pm – 9:30 pm

Christmas Eve Dinner

The talented team at THE Blvd will be making spirits bright with a special three-course menu at USD 145 per adult and USD 65 per child ages 6 to 12. Enjoy live music from 6:00 pm to 9:00 pm.

Reserve Now

Monday, December 25, 11:30 am – 9:30 pm

Christmas Day

Eat, drink and be merry in THE Blvd with our Christmas Day three-course menu at USD 145 per adult and USD 65 per child ages 6 to 12. Live music from 12:00 noon to 3:00 pm will further enhance the experience.

Reserve Now

Sunday, December 31, 7:00 pm – 1:00 am

New Year's Eve

Ring in the new year with a Havana nights-themed extravaganza. Enjoy a four-course menu at USD 395 per adult and USD 200 per child ages 6 to 12. The experience includes a glass of Telmont champagne, games, party favors and live music until 12:30 am.

Reserve Now
Meet The Team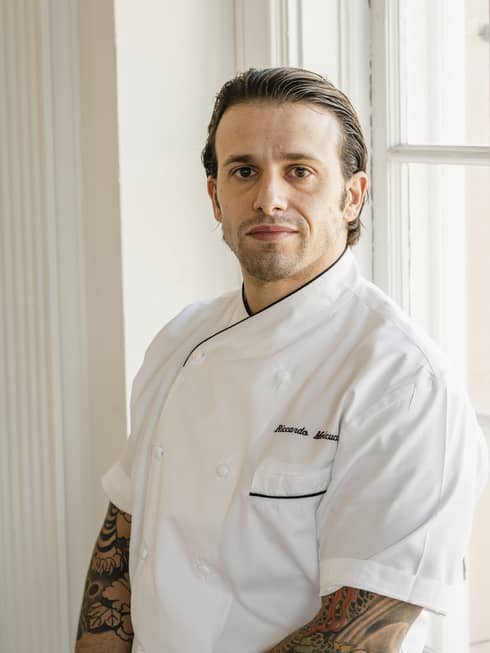 Riccardo Menicucci
Executive Pastry Chef
When fine art meets pastry, pure magic happens. This is the story of Executive Pastry Chef Riccardo Menicucci, a fun-loving, charming Italian, who grew up surrounded by art, culture and food in Florence, Italy, and cooked in a restaurant owned by his parents. While attending the Art Institute of Florence, he realized that instead of painting and graphics, he could express himself artistically through pastry – especially through fine dining and plated desserts. Upon graduating, he took this creative mindset to work at several Michelin starred restaurants. Now in Beverly Hills, he sparks the curiosity of guests by pairing simple flavour profiles with modern pastry techniques and presentations.
DAMEON EVERS
Executive Restaurant Chef
Born and raised in Los Angeles, Dameon returned to his roots when he moved back to Beverly Hills as Executive Chef at the all-day dining restaurant, THE Blvd Restaurant and Lounge. Evers' seasoned career has brought a fun, unique style to THE Blvd's California-inspired menus. Ensuring he sources his ingredients locally, he has had a lot of fun playing with this new menu. Constantly learning, trying and tasting, Evers of course has more cookbooks than most, but he says he is most inspired when he dines around town.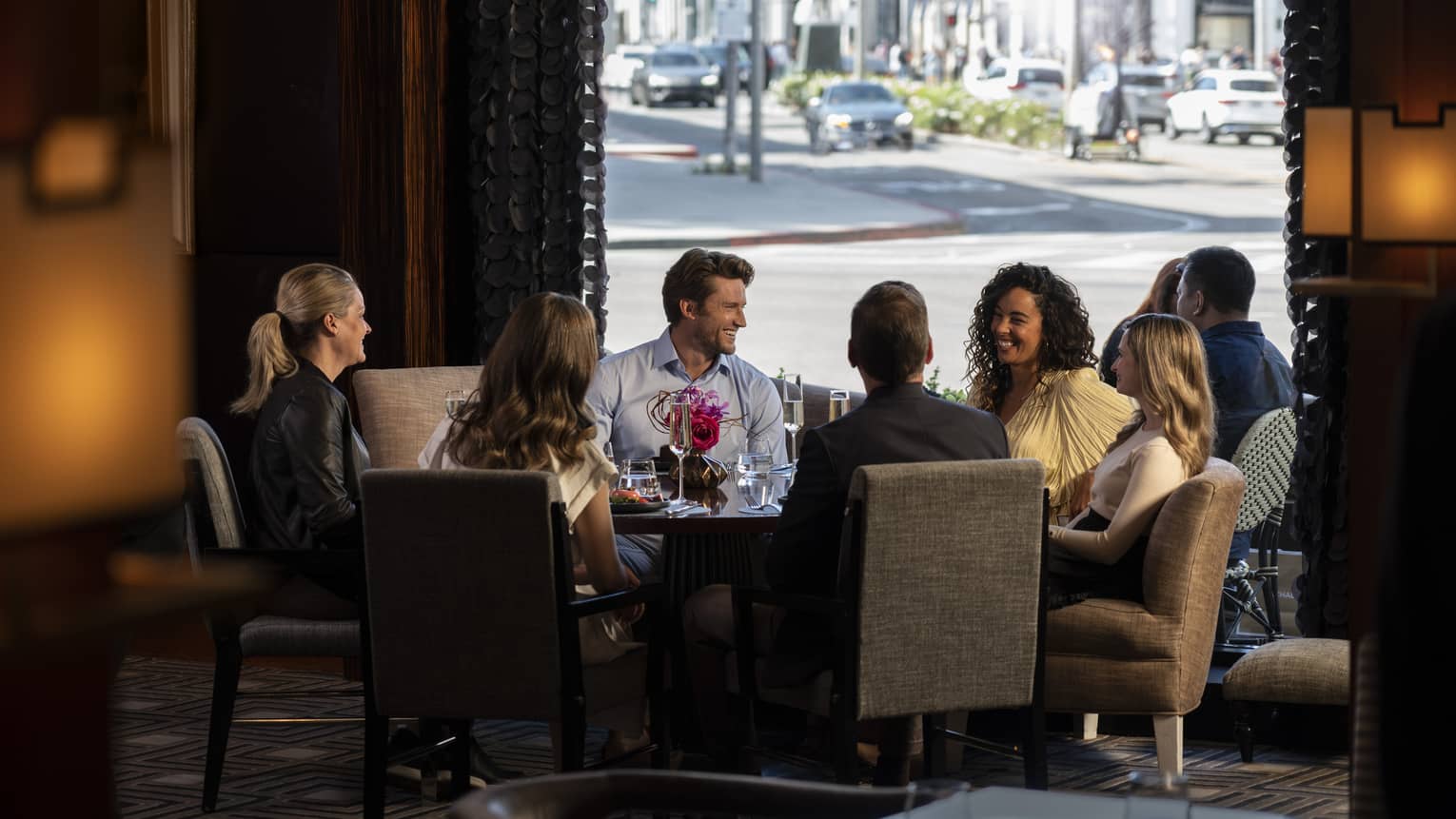 Private Parties
Looking to host a private reception, holiday party or dinner? Contact our team for pricing and details.