Dine on fresh, local California cuisine beneath lofty ceilings and oversized windows, or out on our world-famous patio overlooking the one-and-only Rodeo Drive.
Signature Dishes
Char-Grilled Branzino, Chermoula, Petit Salad, Barbecue Lime

Turmeric-Tahini Sauce, Almond Streusel, Pomegranate

Jalapeño, Ponzu Soy, Lime
Meet the Team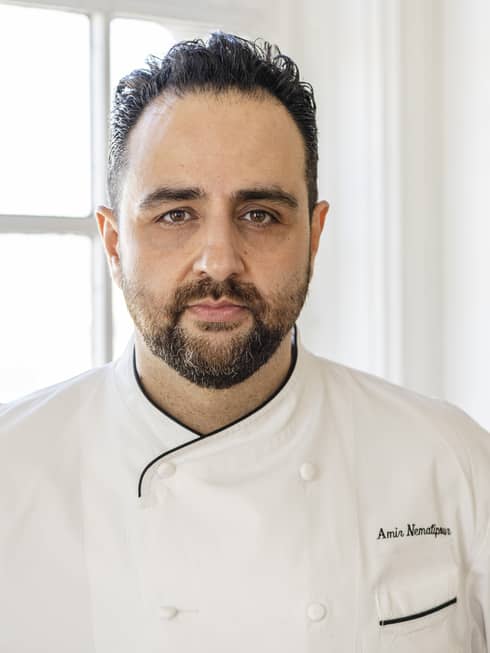 Amir Nematipour
Chef
Born in Tehran and raised in Amsterdam, Amir Nematipour's passion for food first began at the age of 5, when his grandmother introduced him to Persian cuisine. After graduating from the International Cooking School and the Hoge School Van Amsterdam, Nematipour completed his apprenticeship at the Le Meridien Amsterdam. He joined Beverly Wilshire in 2016, and uses classic techniques to produce an array of fresh seasonal dishes while never losing the love and passion behind the plate. He is actively involved in setting up a non-profit company with other local chefs to deliver leftover food from hotels and restaurants in Los Angeles to homeless shelters.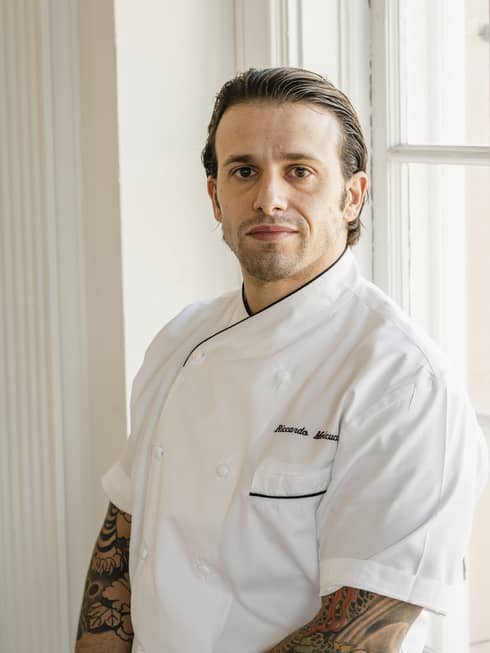 Riccardo Menicucci
Executive Pastry Chef
When fine art meets pastry, pure magic happens. This is the story of Executive Pastry Chef Riccardo Menicucci, a fun-loving, charming Italian, who grew up surrounded by art, culture and food in Florence, Italy, and cooked in a restaurant owned by his parents. While attending the Art Institute of Florence, he realized that instead of painting and graphics, he could express himself artistically through pastry – especially through fine dining and plated desserts. Upon graduating, he took this creative mindset to work at several Michelin starred restaurants. Now in Beverly Hills, he sparks the curiosity of guests by pairing simple flavour profiles with modern pastry techniques and presentations.