Dine on fresh, local California cuisine beneath lofty ceilings and oversized windows, or out on our world-famous patio overlooking the one-and-only Rodeo Drive.
HOURS
Daily

7:00 am – 10:00 pm

Live Music

Thursday – Saturday, 5:00 pm – 8:00 pm
Signature Dishes
Brioche, Berries, Caramel Pecan Crumb

Smoked Whole Seed Chermoula, Cilantro, Lime, Whipped Turnips

Coconut Yogurt, Almond Streusel, Pomegranate

Oysters, Lobster Tails, Shrimp, Cocktail Sauce, Mignonette, Lemon

Roma Tomatoes, Feta Cheese, Spiced California Almond Crumb

Executive Pastry Chef Riccardo Menicucci has created yet another masterpiece with our new Pumpkin Spice Latte Croissant. Our spin on this classic French pastry is given an autumnal upgrade, filled with house-made pumpkin spice latte ganache and cappuccino pastry cream.
Events
Thursday, Friday & Saturday, 5:00 pm – 8:00 pm

Live Music

Join us for live music with our in-house musician, Brennan Villines. Brennan is a Los Angeles-based singer-songwriter, classically-trained pianist, international musical director, composer, producer and actor. Enjoy his smooth sounds while sipping on a cocktail in the Lounge or enjoying dinner with friends and family.
Meet The Team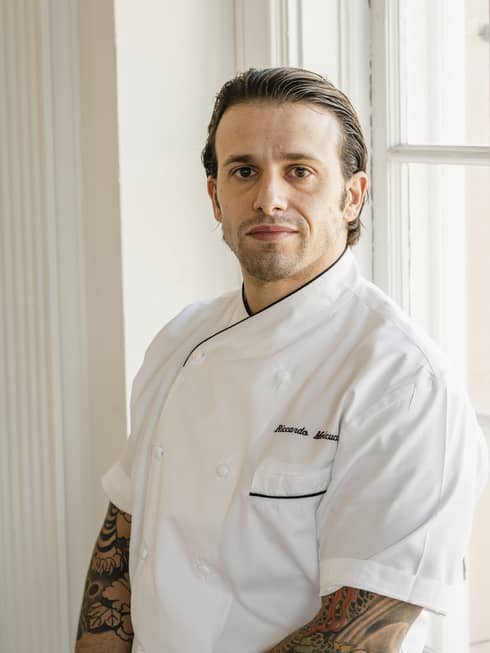 Riccardo Menicucci
Executive Pastry Chef
When fine art meets pastry, pure magic happens. This is the story of Executive Pastry Chef Riccardo Menicucci, a fun-loving, charming Italian, who grew up surrounded by art, culture and food in Florence, Italy, and cooked in a restaurant owned by his parents. While attending the Art Institute of Florence, he realized that instead of painting and graphics, he could express himself artistically through pastry – especially through fine dining and plated desserts. Upon graduating, he took this creative mindset to work at several Michelin starred restaurants. Now in Beverly Hills, he sparks the curiosity of guests by pairing simple flavour profiles with modern pastry techniques and presentations.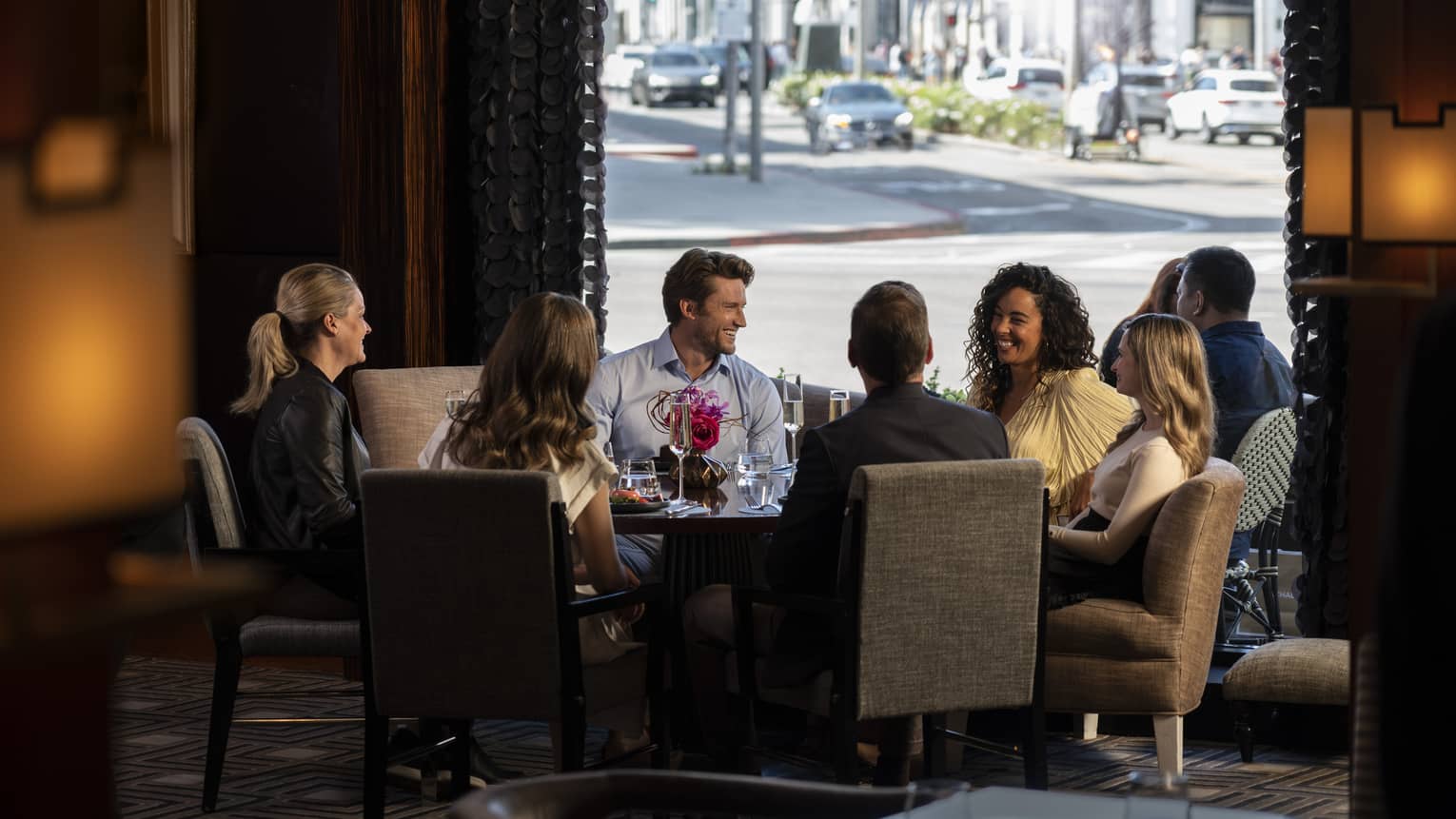 Private Parties
Looking to host a private reception, holiday party or dinner? Contact our General Manager Sanju Beri for pricing and details.