Dining
Events and Promotions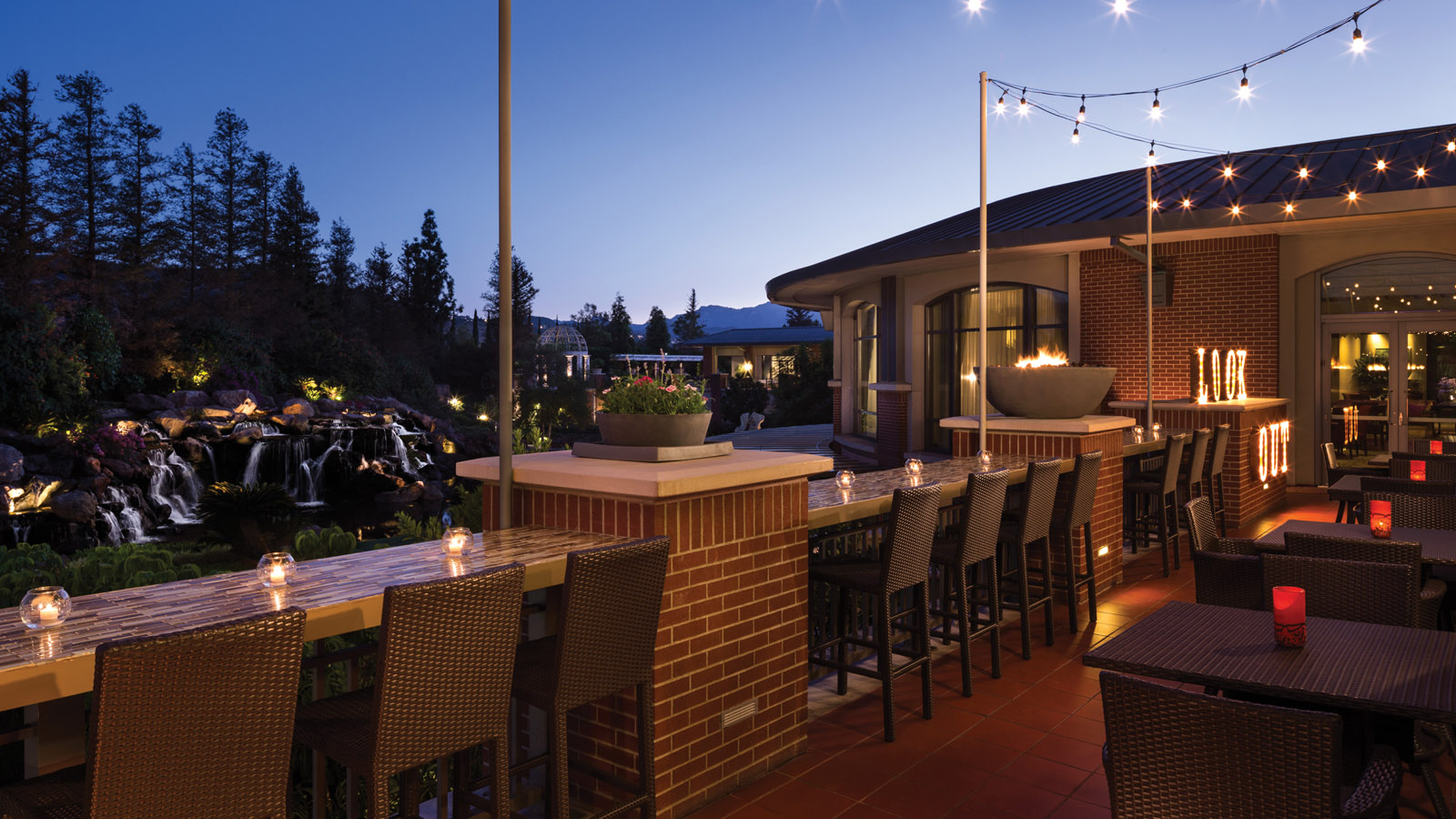 Global Wellness Day

Join us on June 9th, as California Health & Longevity Institute and Four Seasons Hotel Westlake Village host a healthy day of complimentary, wellness-driven-inspired events:

7:00 AM l Registration Opens l Atrium
8:00 AM | Sandrise Yoga l Westward Beach, Malibu (offsite)
8:00 AM l Yoga on the Green l Pagoda Lawn
9:00 AM–12:00 PM l Medical Center Open House l Medical Center
9:15 AM l Mindful Morning Meditation l Pagoda Lawn
9:30 AM l Strategies for Healthy Living l The Tasting Room
9:45 AM l Strength Training at Home l Malibu Room
10:00 AM l Secrets to Metabolism l The Tasting Room
10:15 AM l Body Sculpting Basics l Malibu Room
10:30 AM l Genetics and Wellness l The Tasting Room
10:45 AM l Anti-Aging Stretching l Malibu Room
11:00 AM l Small Steps for Big Results l The Tasting Room
11:15 AM l Functional Training l Malibu Room
11:30 AM l Measuring Your Wellness l The Tasting Room

Dining Specials

Wellness Menu at Lobby Lounge l Wellness Tea at Stir l A.N.I. Time Wellness Drinks at the Bar
Interactive cooking classes


11:30 am | USD 95 per person

Experienced and novice cooks are welcome to join us for a hands-on cooking class that puts a new spin on daily cooking with health conscious techniques. Recipes use locally grown and fresh ingredients to create exciting and trendy meals. Buffet lunch to follow.

Sunday, June 17 l Father's Day Favourites
Sunday, July 8 l Tropical Grilling
Sunday, July 22 l Eat Less Meat
Booze, Bites and Bingo

First and third Saturday of every month | 6:00 PM TO 8:00 PM

The Tasting Room introduces Booze, Bites and Bingo! A fun and interactive game night featuring wine-themed Bingo, locally sourced wines and delicious small plates. Bingo costs USD 20 per person for the first game and a glass of wine. Each additional game will cost USD 5. Prizes will be awarded to each games winner. The evening will conclude with a drawing for a large grand prize. Enter the grand prize drawing based upon how many Bingo games they played. Reservations are encouraged as round one (6:00 pm) will be by reservation only. Additional seats will be available on a first-come, first-serve basis.
Wine + Dine

6:30 pm | USD 65 per person

Cultivate the art of moderation with gourmet small plates and perfect wine pairings. A great social event for date night, special events, or solo. Cost includes dinner, recipe, and wine.

Wednesday, June 6 | Summer Pairings
Wednesday, July 11 | Coastal California
Demo + Dine

6:30 PM | USD 65 PER PERSON

Guests are invited to a fun and educational dining experience in the Wellness Kitchen. Each class focuses on a unique theme and teaches healthy cooking skills so you can craft easy and delicious dinners right at home. The evening will conclude with a fresh, multi-course menu served with wine.

Wednesday, June 20 | Rustic Basque Cooking
Wednesday, July 25 | Ease and Simplicity
Comedy Uncorked

SECOND AND FOURTH SATURDAY OF EVERY MONTH | 9:30 PM | USD 20 per person + 1 drink minimum

Join us for an evening of sharp wits and smooth wines during a special stand-up comedy event at The Tasting Room. Sit back and laugh as we present a line-up of national touring comedians paired with our versatile menu of award-winning wines and light bites. To reserve, please call (818) 575-3119, as space is limited. Open to guests age 21 and older.
Paint and Wine at The Tasting Room

The Tasting Room | Every Sunday at 4:00pm | USD 40 per person

Even the most novice artists can create masterpieces with the guidance of experienced painting teacher, Gail Dadoune, in a class at The Tasting Room each Sunday! Cost includes the lesson and a glass of wine. Must be 21 or older to participate.
Gelato Happy Hour at Stir

Stir | Saturday & Sunday | 4:00pm – 5:00pm

Make your weekend that much sweeter at Stir with our buy-one-get-one complimentary gelato! Our rotating artisanal selections include flavours such as Cookies & Cream, Mint Chocolate Chip, Passion Fruit Sorbet, and much more.
Note: Reservations are strongly recommended for all holiday dining events as space is limited. Please call +1 (818) 575-3000 for more information and reservations.