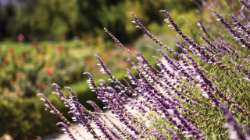 Taste of Wellness
Kick-start your journey to health and wellness with this special package, which includes lunch, a wellness program, and much more.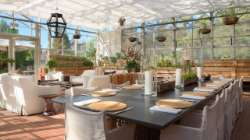 The Ranch 4.0
Experience The Ranch 4.0, an all-inclusive wellness program with luxury accommodations at Four Seasons Hotel Westlake Village.

Offers available at Westlake Village (9)
Offers available at Westlake Village (##)
Best Rate Guaranteed
Book direct and get the best rate, most favourable cancellation terms and our highly personalized service, guaranteed.
Room Rate
Best available room rate. Our most flexible option.
Minimum Stay: 3 Nights
Maximum Stay: 12 Nights
Bed and Breakfast
Enjoy a perfect night's sleep followed by an expertly prepared meal from our top-rated chefs – a flawless way to start your day.
Advance Purchase
Book your stay at least seven days in advance to take advantage of a special rate.
Spa Package
Check out of the daily grind with two soothing spa treatments, a dining credit, and more.
The Signature Retreat
Our all-inclusive retreat will help you focus on your health and wellness goals with workshops and activities, all meals and snacks, and much more.
Wellness Your Way
Experience our brand-new wellness offering, which includes three wellness meals each day, meditation, fitness classes and an exclusive wellness service.
Call 1 (818) 575-3000 for assistance in booking this package. Learn more
Friday Night Fever
Stay, savour and save with a special package offered only on Friday nights.
We're sorry, Westlake Village does not support online booking at this time. Please call 1 (818) 575-3000 for assistance.