Experience carefully prepared Japanese sushi, sashimi and specialty hand rolls at our energetic restaurant, featuring a 2,000-gallon (7,571-litre), saltwater aquarium.
Dinner

Monday – Saturday

5:30 pm – 9:30 pm
Signature Dish
With miso eggplant, tofu, sesame spinach and sweet soy drizzle
The Team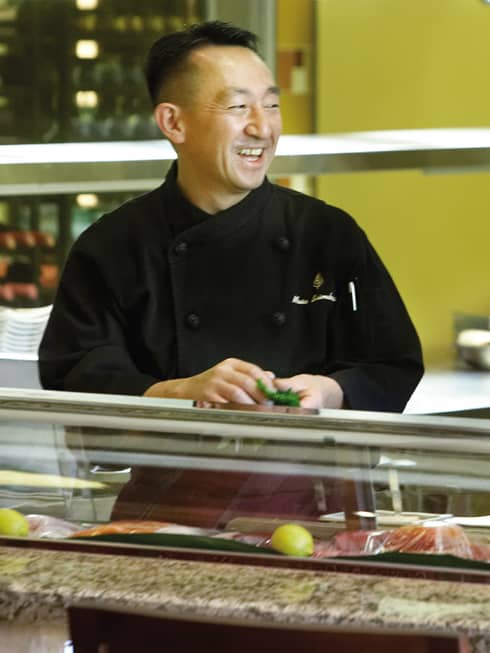 Masa Shimakawa
Chef
Driven by the importance of innovation, Chef Masa Shimakawa creates thoroughly original dishes using Western ingredients in Eastern style. Indoctrinated into the culinary arts as a dishwasher in his early years, the acclaimed chef quickly worked his way through the discipline, beginning with studies at Hakodate Professional Cooking School and a sushi-chef position in Tokyo. This was followed by work in Montreal, Chicago and New York before he found his way to Four Seasons Hotel Westlake Village.