Meet up for drinks in our neighbourhood cocktail bar, where our passion for craft spirits, locally brewed craft beer, Australian and international wines, and creative twists on classic cocktails is evident both on the menu and in the friendly faces behind the bar.
HOURS
Monday & Tuesday

12:00 noon – 11:00 pm

Wednesday & Thursday

4:00 pm – 11:00 pm

Friday & Saturday

4:00 pm – 12:00 midnight
Highlights
This cocktail gives the classic White Lady a distinctly Australian flavour with a homemade eucalyptus infusion and a surprising garnish: a drinkable koala print on the surface.

With an abundance of craftsmanship and character, we have a cocktail to suit everyone.
The humble grain is a hero in every drink and dish at Grain Bar. Australia offers a wide variety of grains – wheat, oats, sorghum and triticale, to name a few – and this enables us to elevate a cocktail by exploring the full potential of each grain, discovering flavours that surprise and delight the palate.

Adam Lau

Bar Manager & Head Craftsman
EVENTS
5:00 pm – 8:00 pm

Thursday Tempo Nights

Sip and savour bespoke cocktails alongside live music.
Meet The Team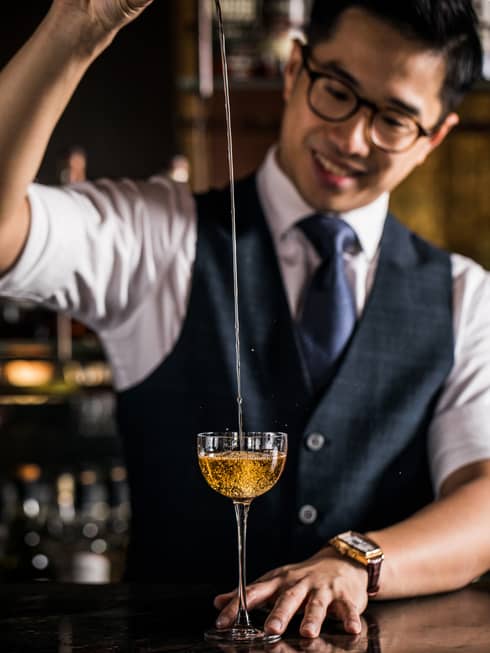 Adam Lau
Bar Manager & Head Craftsman
Canadian-born with Chinese heritage, Adam Lau grew up in Hong Kong immersed in tradition, respect and culture. His bartending style highlights classic and vintage cocktails, with a distinct flavour or technique that puts a new twist on the old. Sharing his deep knowledge of cocktail-making and flavour combinations, he specializes in off-the-menu drinks that reflect sophistication, infinite imagination and dedication to premium quality ingredients.
"Support, high-quality produce and the resources to develop our craftsmanship are fundamentals to a successful bar."