The best vacations are less about the items you pack in your suitcase and more about the connections you create in the present and the memories you take away. Perfectly positioned as a home base for exploration, Four Seasons introduces you to vibrant experiences that capture the true spirit of Tokyo and infuse each moment with joy and meaning. Get inspired with five sensory "souvenirs" from Chief Concierge Sanae Abe.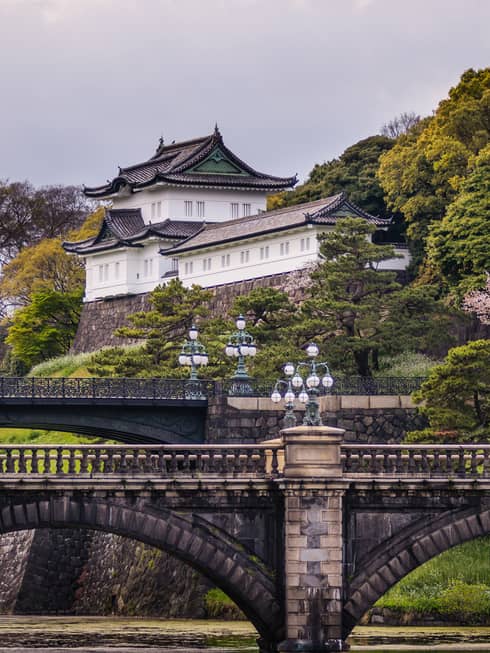 THE LIVING LEGACY OF THE IMPERIAL PALACE
So many of Japan's cultural touchstones can be experienced at the Imperial Palace, just steps from our Hotel. Emperor Akihito recently passed the baton to his son, which means the royal residence will soon be welcoming the new Emperor Naruhito and Empress Masako – something we're all very excited about. Take a private tour of the lush palace grounds, or witness imperial ceremonies on special days, like the New Year's Greeting on January 2. During cherry blossom season, restricted sections are opened to the public. As you stroll between blossom-laden trees, practice hanami, the Japanese custom of enjoying the transient beauty of flowers.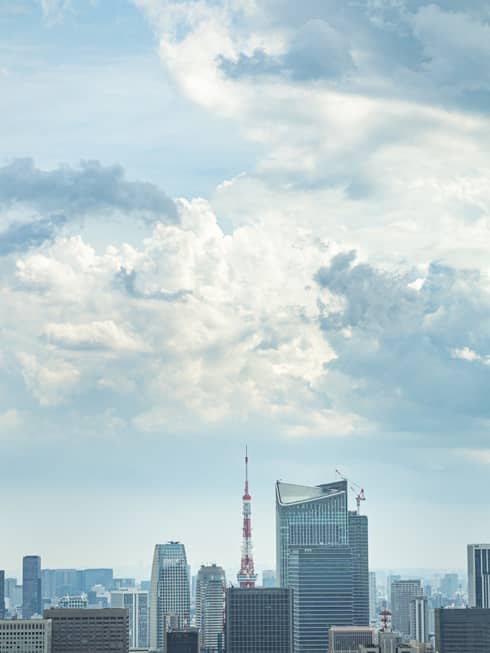 A SKY-HIGH PERSPECTIVE OF THE CAPITAL
For breathtaking views, I can recommend no better place than our rooftop terraces, located on the top floor. Unlock new perspectives as you soak in 360-degree panoramas of Japan's iconic capital. Daytime views reflect intriguing contrasts: look out at the Imperial Palace, Sky Tree and Tokyo Tower, with Mount Fuji in the distance. As darkness falls, Tokyo's skyline lights up, offering a glittering backdrop to sip vintage whiskies or share a bottle of wine. Soaring open-air spaces like ours are a rare luxury in the city, so make the most of this in-house vantage point.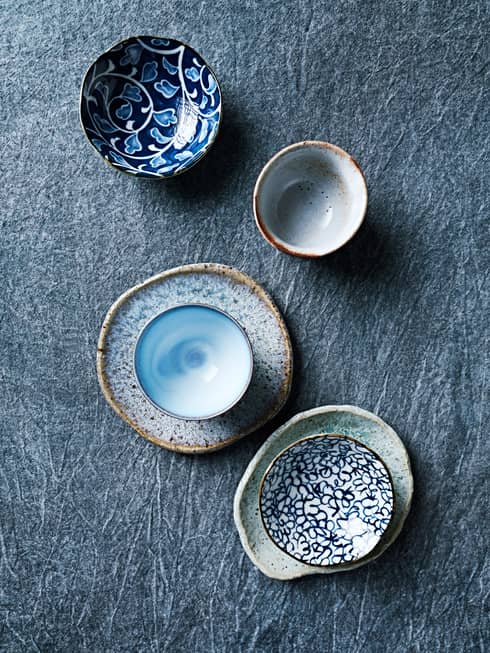 THE VIBRANCY OF JAPANESE CERAMICS
With a history going back 13,000 years, traditional Japanese ceramics make ideal souvenirs: they're beautiful and meaningful, while also being useful in everyday life. Each of Japan's 47 prefectures produces its own unique ceramic ware, giving you a dizzying array of choices. My personal favourite is Kutani-yaki, pottery with overglaze painting in vivid colours, made in Ishikawa Prefecture. Head to Antique Mall Ginza for vintage designs, or to Akomeya for modern interpretations of this classical craft. Located in a side street in Ginza, this shop curates Kutani-yaki with bright pops of colour and fresh patterns – a perfect piece of Japan to take home.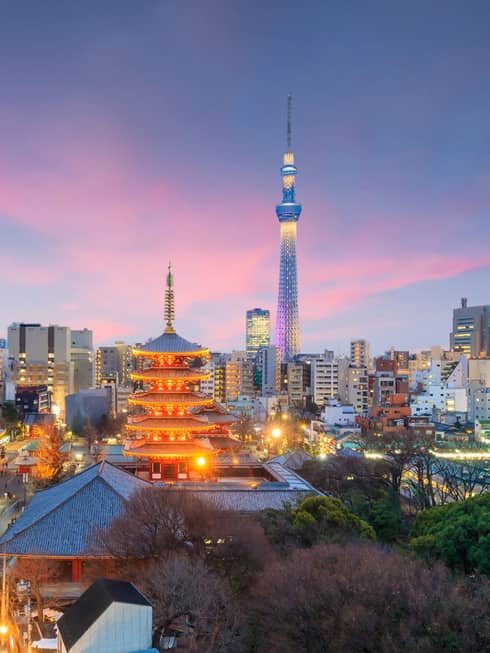 THE SWEETNESS OF OLD AND NEW
One of my favourite ways to experience a new culture is through dessert, which is why I recommend a visit to THE LOUNGE. Here, you can discover a captivating array of sweets crafted by local wagashi artisans and our award-winning Executive Pastry Chef. Wagashi are traditional confections made with plant-based ingredients like mochi and azuki beans, best paired with a cup of Japanese green tea. You can also enjoy reinvented teatime classics, seasonal fruit parfaits and fine pastries. Each bite feels special as you gaze out over the prestigious Otemachi area, where shōgun and daimyō reigned supreme in the Edo period.
THE SPARKLE OF LOCAL FIREWORKS
In most places around the world, fireworks are launched to celebrate an occasion. In Tokyo, the fireworks themselves are the special event! Marvel at a dramatic dance of light, colour and music at one of the city's summertime fireworks festivals. You'll join local residents for the revelry, many of whom wear yukatas (a casual version of kimonos) and come with loved ones to enjoy the "flowers in the sky". It's said that Tokyo's first public fireworks display took place in 1733, along the Sumida River. Ever since then, our pyrotechnic craftsmen have constantly been experimenting and innovating, which means you'll get to witness some truly spectacular fireworks.