Function Rooms
Palm Ballroom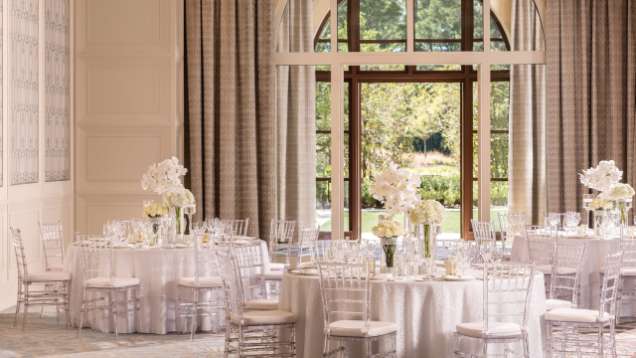 Inviting and contemporary, the Palm Ballroom is 6,200 square feet (576 square metres) and divisible by two. This beautiful space also comes equipped with two in-ceiling projectors with two drop down 10x16 screens.
Flexible Space
This well-proportioned venue can easily be reconfigured into two separate spaces for more intimate events.

Spacious Surroundings
Enjoy the sense of space created by soaring 16-foot (4.9-metre) ceilings.

Easy Access
Located on the Ground level, the venue is immediately outside the Palm Ballroom.

Seating
Classroom
Hollow Square
U-shape
Theatre
Reception
Banquet rounds

360
126
84
410
418
408

Room Features
Wired or wireless high-speed email and Internet access
Pre-function space available

Location
Palm Level
Size
Area
Dimensions
Height

576 m2 (6200 sq.ft.)
30 x 18.9 m (100 x 62 ft.)
4.9 m (15 ft.)