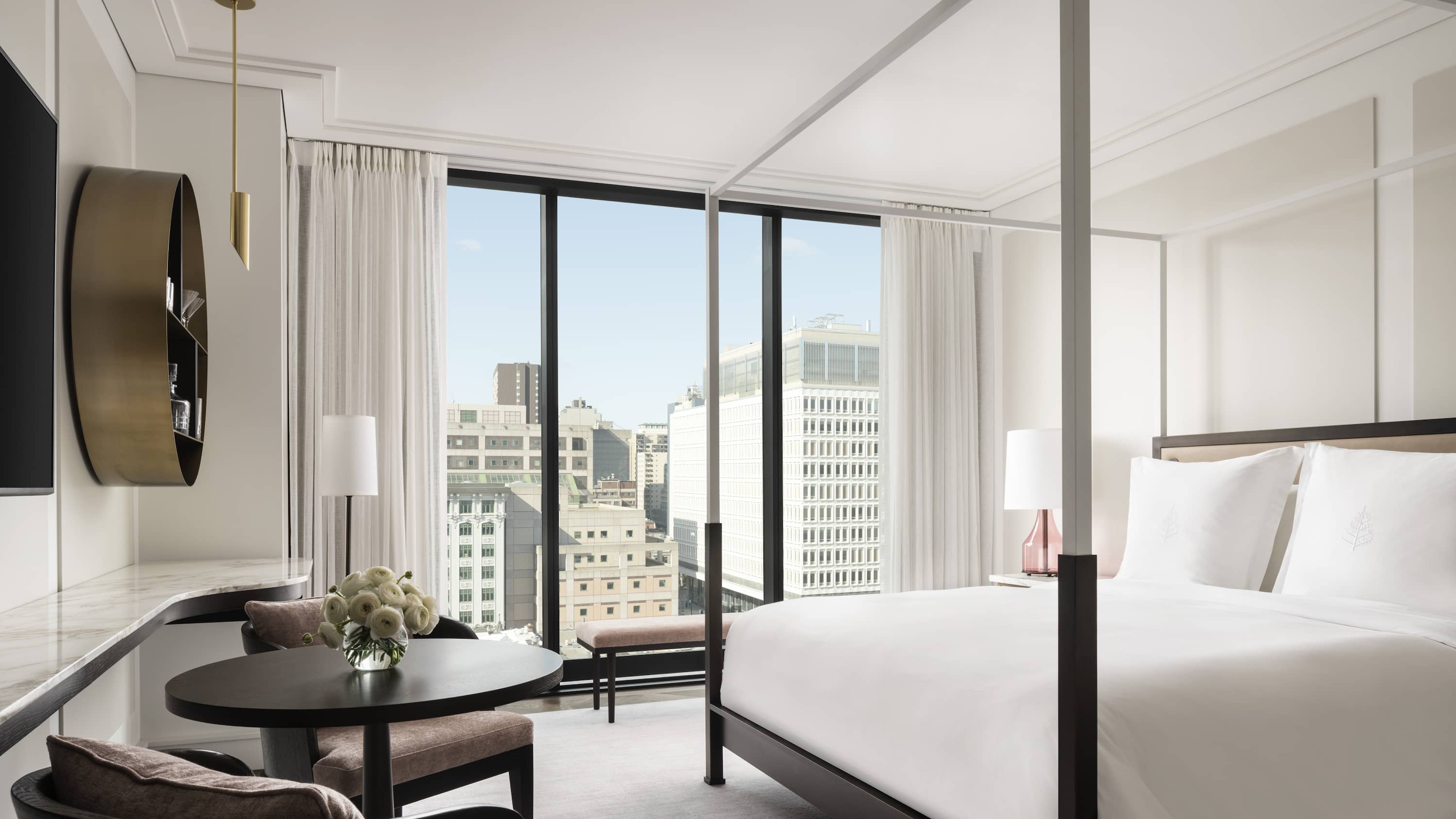 Superior Room
One king bed, One crib on request

38–44 m2 (408–473 sq.ft.)

2 adults, or 1 adult and 1 child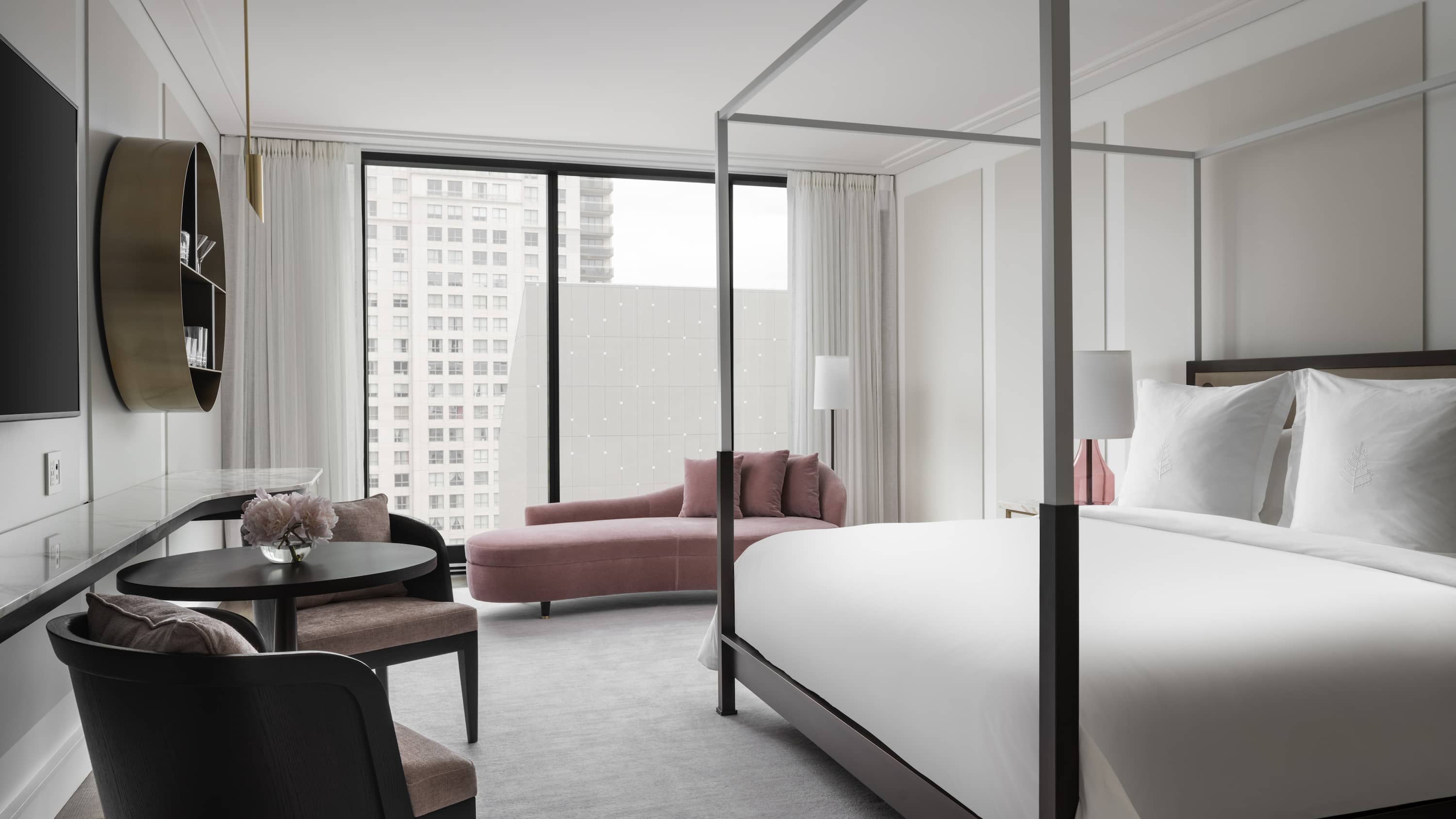 Deluxe Room
One king bed, One crib on request

38–44 m2 (408–473 sq.ft.)

2 adults, or 1 adult and 1 child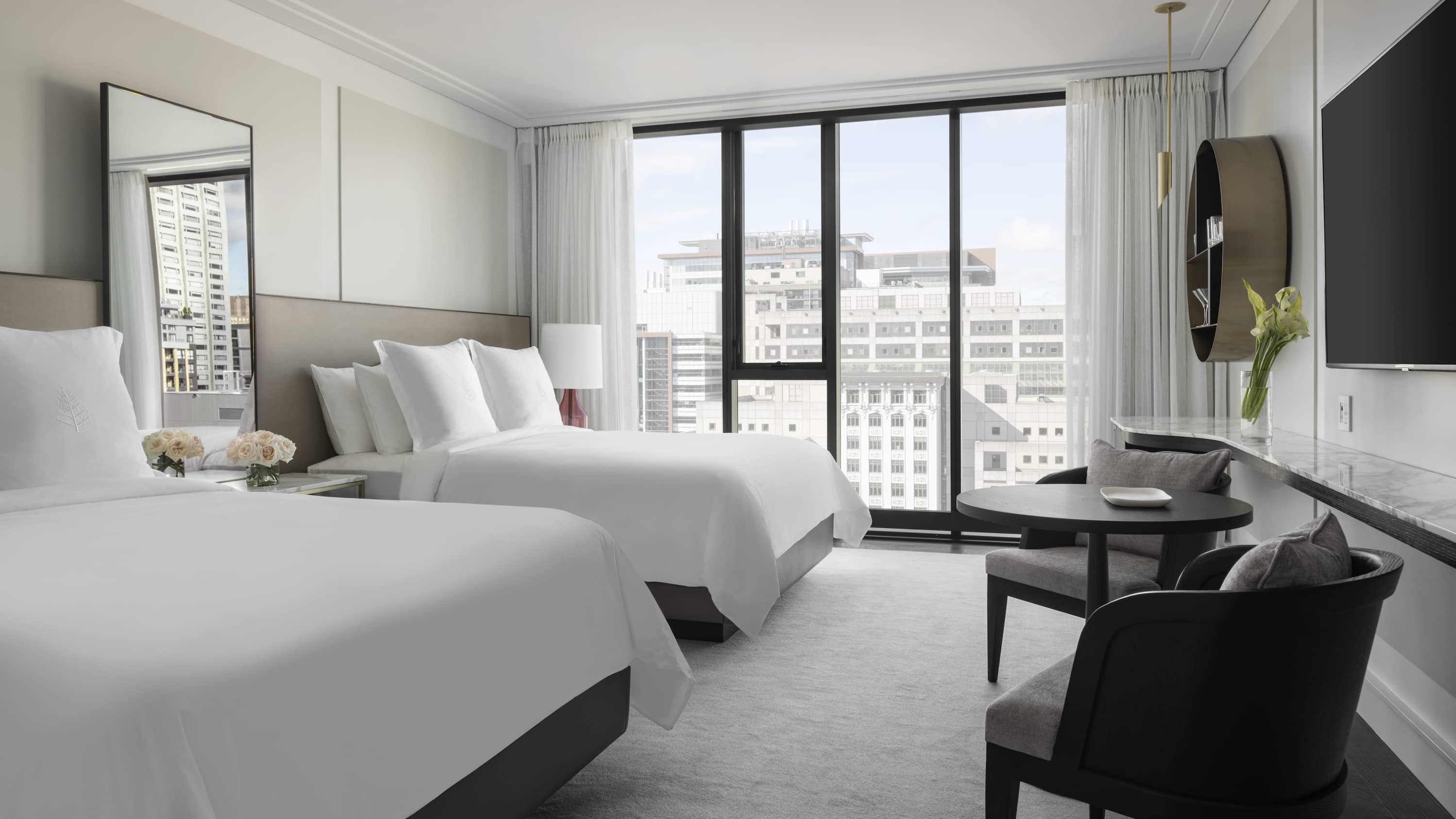 Deluxe Carré Doré
One king bed or two queen beds, One crib on request

37–44 m2 (401–473 sq.ft.)

King bed: 2 adults, or 1 adult and 1 child / Queen beds: 3 adults, or 2 adults and 2 children, or 3 adults and 1 child, or 1 adult and 3 children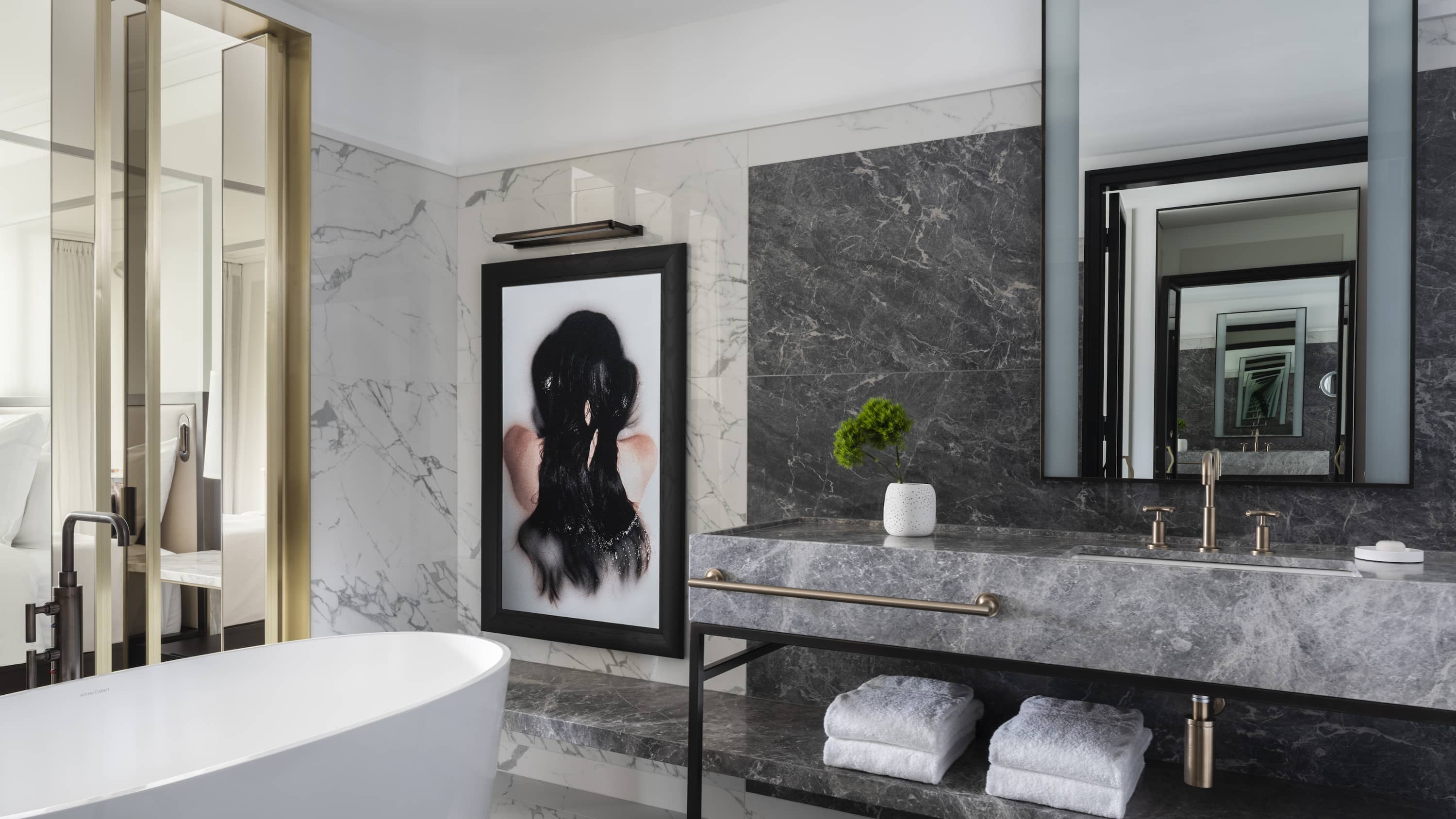 Premier Room
One king bed or two queen beds, One crib on request

42–52 m2 (443–558 sq.ft.)

King bed: 2 adults, or 1 adult and 1 child / Queen beds: 3 adults, or 2 adults and 2 children, or 3 adults and 1 child, or 1 adult and 3 children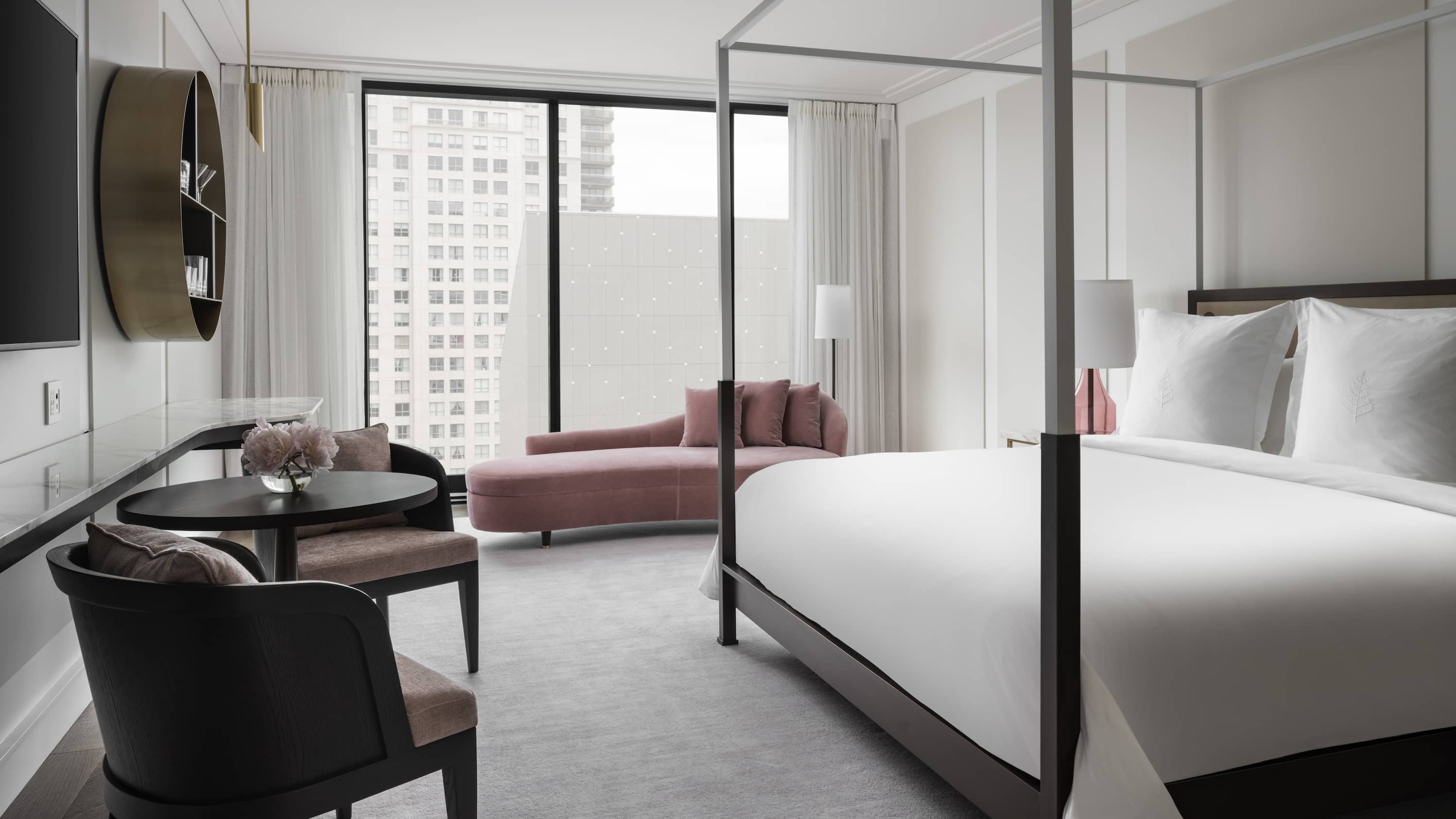 Premier Carré Doré
One king bed or two queen beds, One crib on request

42–52 m2 (443–558 sq.ft.)

King bed: 2 adults, or 1 adult and 1 child / Queen beds: 3 adults, or 2 adults and 2 children, or 3 adults and 1 child, or 1 adult and 3 children
Four Seasons Executive Suite
One king bed, One crib or rollaway on request

62–69 m2 (671–745 sq.ft.)

3 adults, or 2 adults and 2 children, or 3 adults and 1 child, or 1 adult and 3 children
One-Bedroom Suite
One king bed, One sofabed or rollaway

84–106 m2 (908–1146 sq.ft.)

3 adults, or 2 adults and 2 children, or 3 adults and 1 child, or 1 adult and 3 children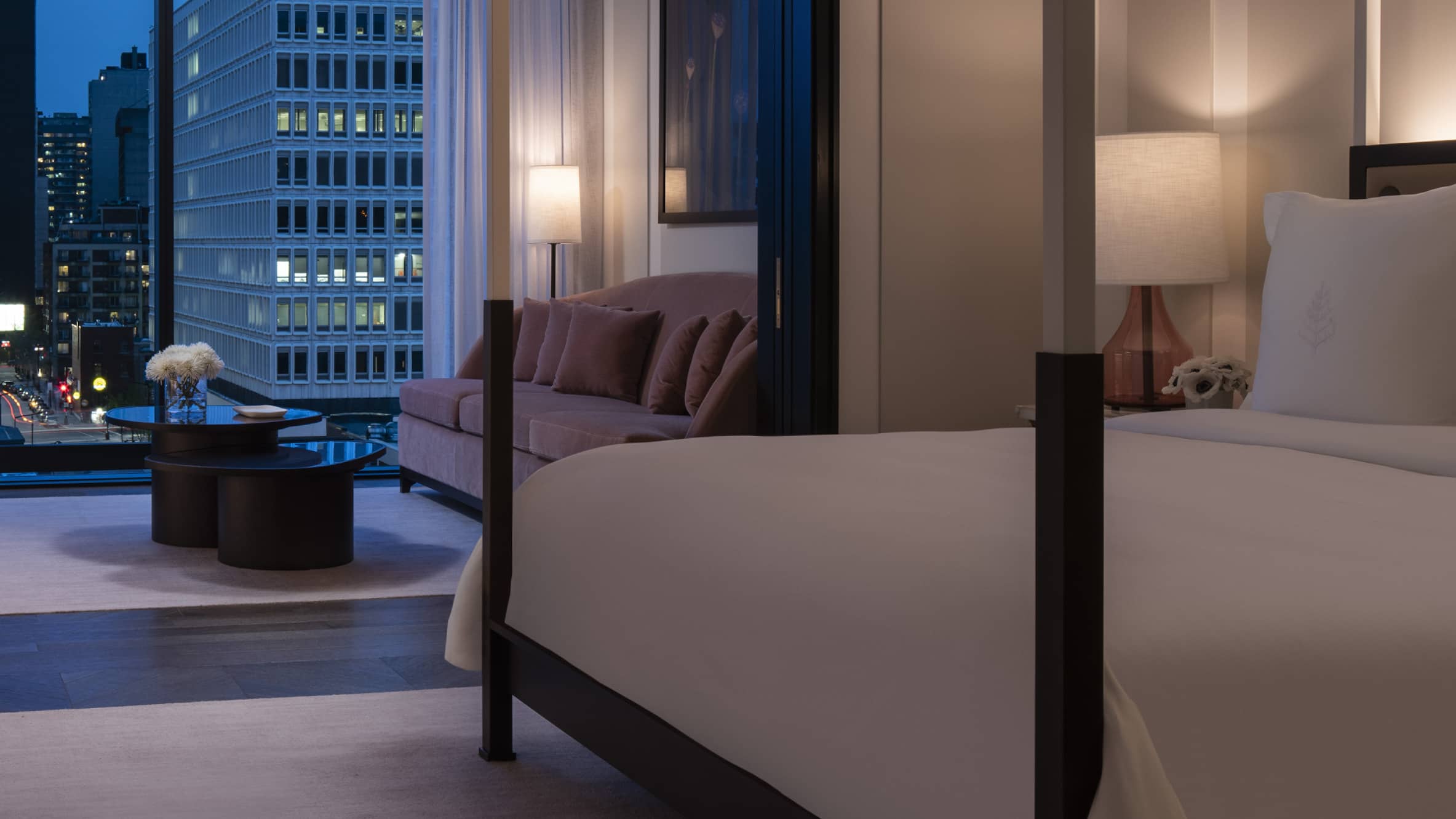 Presidential Suite
Two king beds, One sofabed or rollaway

197 m2 (2121 sq.ft.)

4 adults, or 2 adults and 2 children, or 3 adults and 1 child, or 1 adult and 3 children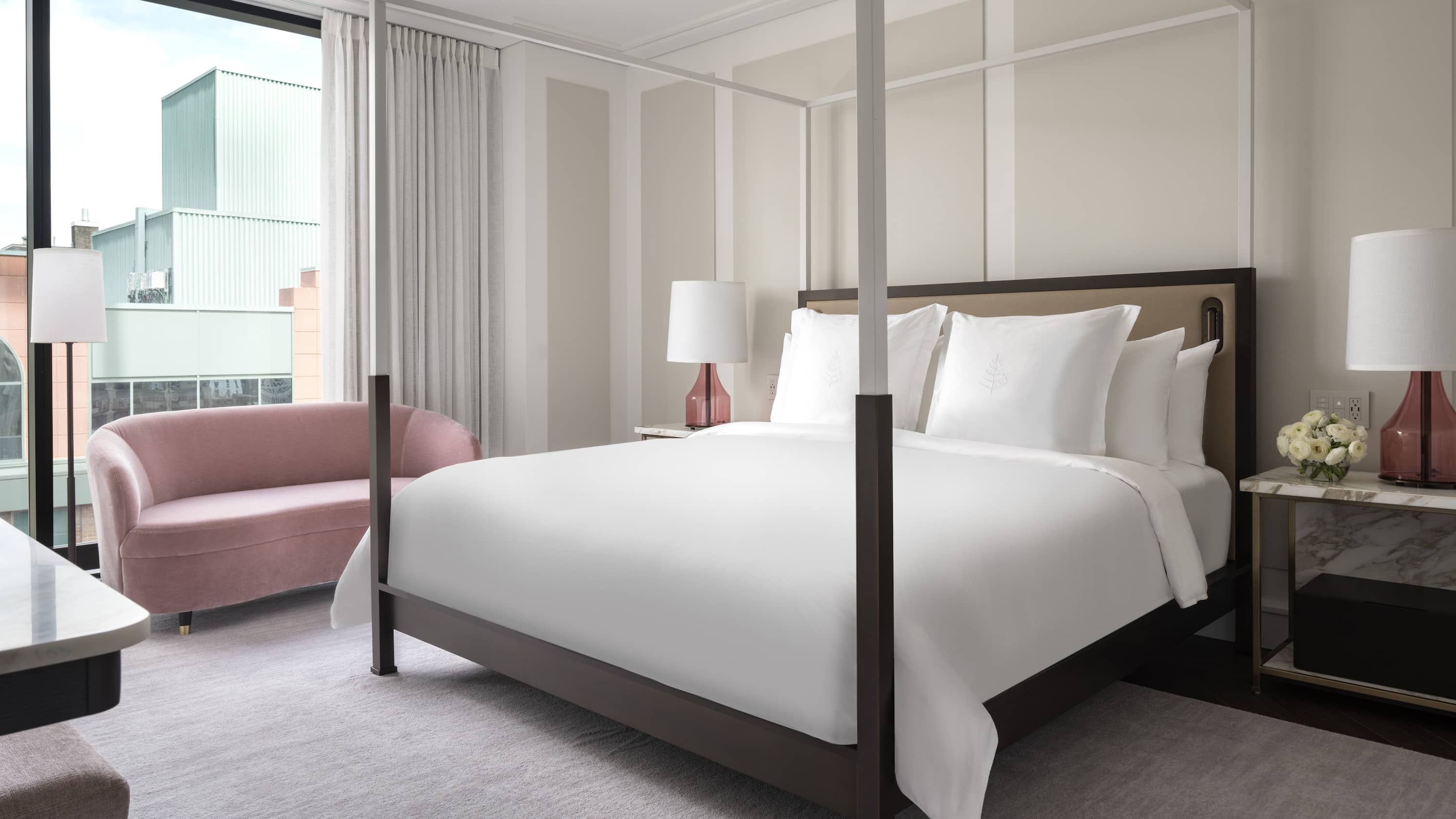 Deluxe Accessible Room
One king bed or two queen beds, One crib on request

39–47 m2 (417–507 sq.ft.)

King bed: 2 adults, or 1 adult and 1 child / Queen beds: 3 adults, or 2 adults and 2 children, or 3 adults and 1 child, or 1 adult and 3 children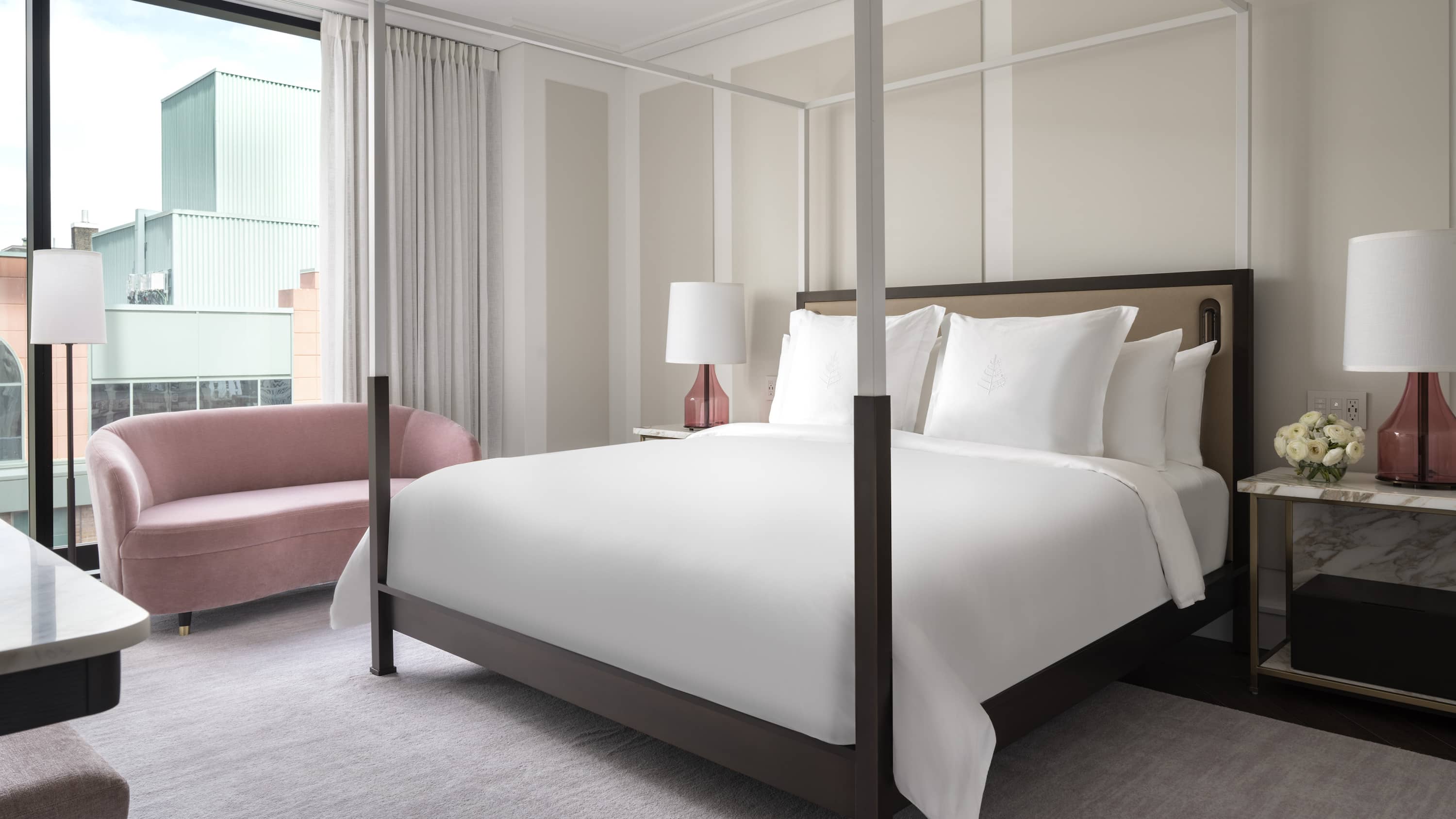 By Design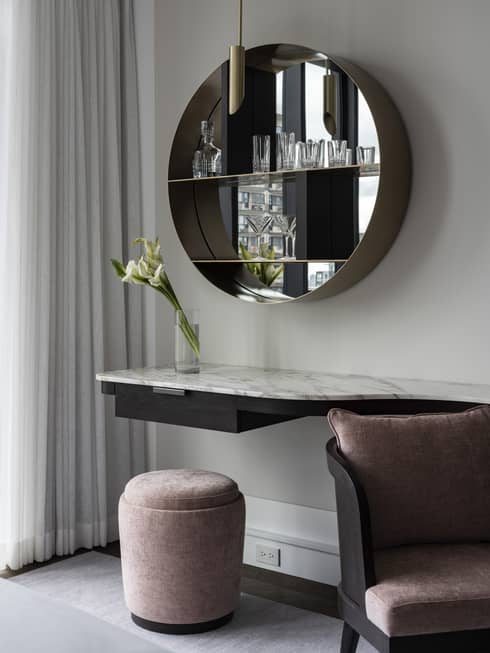 AVANT-GARDE ELEGANCE
Discover the chic, modern sophistication of Four Seasons Hotel Montreal. Our 169 accommodations – including 19 suites – are elevated on the sixth to twelfth floors, bringing abundant natural light and sparkling city views. The Paris-based firm of Gilles & Boissier has designed the interiors, blending intelligent design with sensual, sumptuous materials. At the heart of the Hotel, our inner atrium features an art installation by Pascale Girardin: a suspended sculpture inspired by flower petals and leaves caught in the breeze.
Policies
Check-in Time: 3:00 PM Check-out Time: 12:00 PM

If you expect to arrive early in the day and would like immediate access to your room, we recommend booking the room for the prior night to guarantee immediate access. Similarly, for late departures, reserving an additional night will guarantee access to your guest room until you depart. If you choose not to reserve, we will be glad to store your bags and make our fitness facilities available for you to freshen up.

At Four Seasons, a guaranteed reservation assures you of a room even if you check in late (after 6:00 pm). If a room is not available, we will arrange your accommodation in another hotel at our expense, and provide transportation to and from Four Seasons as reasonable. All reservations made through the website must be guaranteed by a major credit card. Certain arrival dates and rates may require a deposit. Please check for full deposit requirements at time of booking.

Policies may differ by arrival date and room type. For details of cancellation policies and deposit requirements, please check at time of booking.

American Express, Visa, MasterCard, Diners Club, Discover Card, JCB

Four Seasons charges no additional fee for children 18 years of age and younger occupying the same guest room as their parents or guardians (space permitting). Special rates may be available for two adults and two children 18 years of age and younger occupying two rooms, subject to availability. Age limits for children occupying parents' or guardians' guest rooms at no additional charge may vary at some properties. For reservations and information, please contact the Hotel directly.