Rich with outdoor and underwater activities, traditional culture, and unforgettable spa and dining experiences, the Maldives makes it easy to enjoy the good life. The Indian Ocean nation is largely unspoilt – just 200 of its 1,190 islets are inhabited – so it's also the perfect place to disconnect and enjoy a world of green palms, white sand and crystal-clear water. To help you make the most of your visit, we asked Ibrahim Nazeer, Recreation and Dive Centre Manager at Four Seasons Resort Maldives at Kuda Huraa, to share his tips for the best ways to experience this island destination.
Hang ten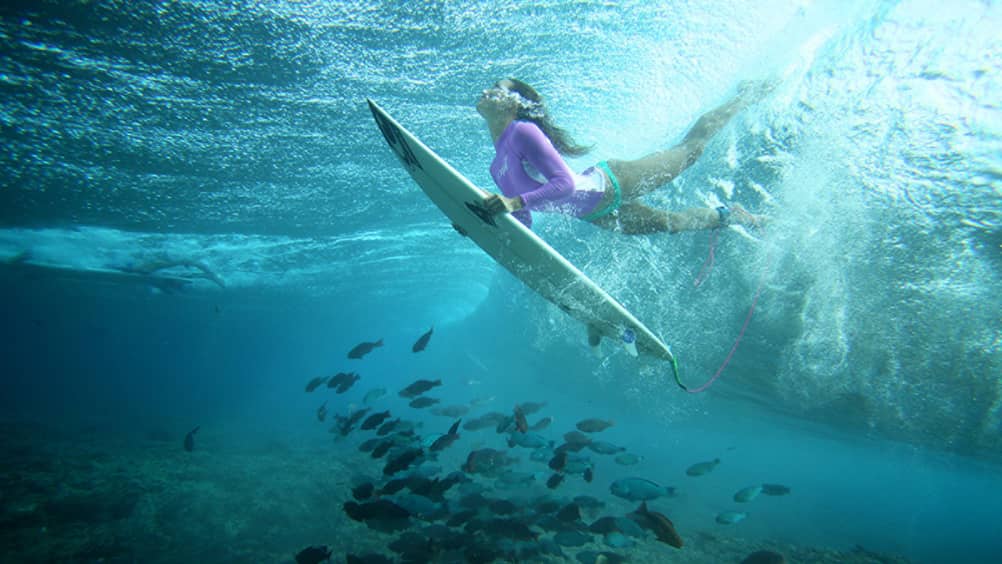 Photography courtesy Four Seasons Hotels and Resorts
Some of the best waves in the world can be found just minutes away from Four Seasons Resort Kuda Huraa. In fact, the Maldives Surfing Champions Trophy is held here annually. The Resort's surf school, run exclusively for Four Seasons by Tropicsurf, offers certified courses for beginners, a variety of clinics, and escorted excursions for more experienced surfers. During these jaunts, staff members will reveal secret spots where it will just be you, your board and the waves amid the cloudless sky and deep blue sea.
Private island spa
Many spas describe themselves as "secluded," but how many are set on their own island? At the Island Spa, an entire island is dedicated to pampering the body and nurturing the spirit. Spa Manager Sanju Upadhyay recommends booking the Night Spa, a specially designed nocturnal treatment that combines the magic of a Maldives evening with therapeutic techniques. After sailing across the Resort's lagoon, you'll arrive at an open-air pavilion on the Spa's private beach. Indulge in one of four lunar rituals, each carefully designed to pair with one of the moon's four main phases. This memorable experience is available to one person or couple each night.
Dolphin adventures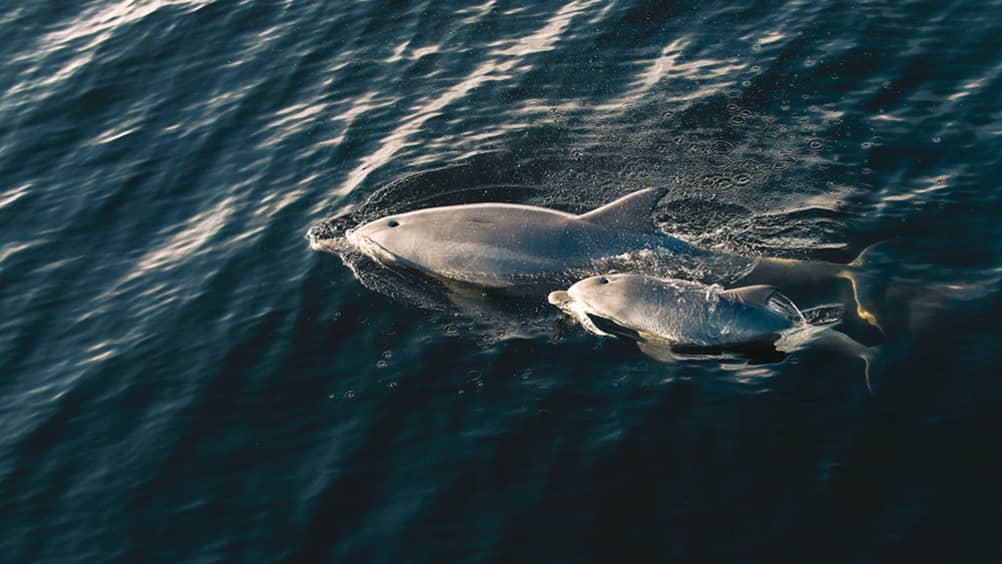 Photography Angela Lumsden
The waters around Kuda Huraa are home to hundreds of dolphins—so go exploring. Following an informative talk by an on-staff marine biologist, you'll board a speedboat and head out into the sunset, enjoying a two-hour ride as schools of dolphins jump and play around you.
Fun with flavours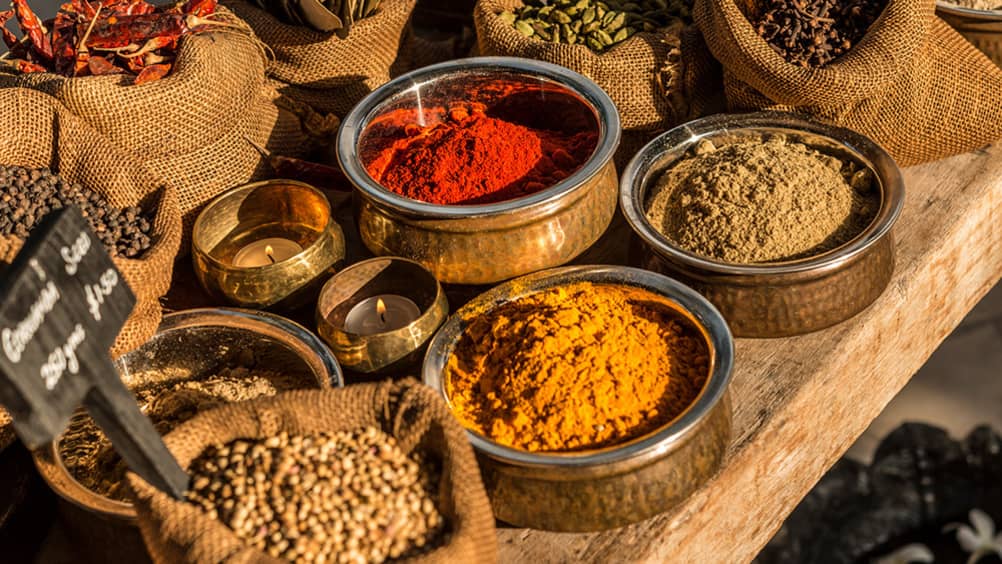 Photography courtesy Four Seasons Hotels and Resorts
Thanks to its wide variety of cultural influences, the Maldives boasts a unique and tantalizing culinary tradition that borrows from India and the Middle East as well as indigenous cuisine. During a lively cooking class at Baraabaru, Resort chefs will bring to life the culinary heritage of the region, perform live demonstrations—and serve a delicious lunch.
Cruise the blue
Kuda Huraa serves as home port to the world's only floating Four Seasons—the Four Seasons Explorer, a 128-foot (40-metre), three-deck catamaran with 11 guest cabins. This luxurious boat allows you to experience the exotic, unseen sides of the Maldives. The three-, four- and seven-night cruise itineraries include visits to world-class diving spots, untouched marine gardens, secluded beaches and breathtaking sites for the perfect sunrise. You can also take part in other water sports such as snorkelling, water skiing and fishing in some of the most rarely visited spots in the Maldives. Take a break from the action and relax with a massage or visit local arts and craft villages for your own cultural hideaway.
Island living
Near Kuda Huraa sits the village of Bodu Huraa, where you can get a first-hand look at local island life. Take a boat ride over and enjoy a stroll past the village schools, see shipbuilders and fisherman at work, or stop into one of the small restaurants for authentic Maldivian fare.
Quiet time
Though the whole island of Kuda Huraa is a peaceful sanctuary, the yoga deck outside the gym is a particularly serene spot. Every day (except Wednesday) at 6:00 pm, the Resort's resident yogi guides experienced and novice practitioners through a 30-minute breathing exercise (called Pranayama), followed by a 30-minute meditation session. You'll emerge feeling centred and refreshed.
A perfect day in the Maldives
Begin your morning with a dive along one of the reefs nearby, rich with marine life, then continue after lunch with a signature Kuda Huraa massage at the Island Spa. Top off the day with a cocktail and shisha pipe in the Sunset Lounge, then grab a spot on the deck to watch the hermit crabs run around the beach as the stars slowly light up the dimming sky.
Four Seasons Resort Maldives at Kuda Huraa