When the weather turns chilly, many adventure-seekers head for the mountains. But the season offers plenty of chances to catch big waves – if you know where to look. Winter brings some of the best – and biggest – surf conditions to destinations like Hawaii, Morocco and Portugal, while in tropical locales the water is warm enough for bikinis or board shorts. Here are some of our favourite spots to hang ten this summer – all within easy distance of Four Seasons.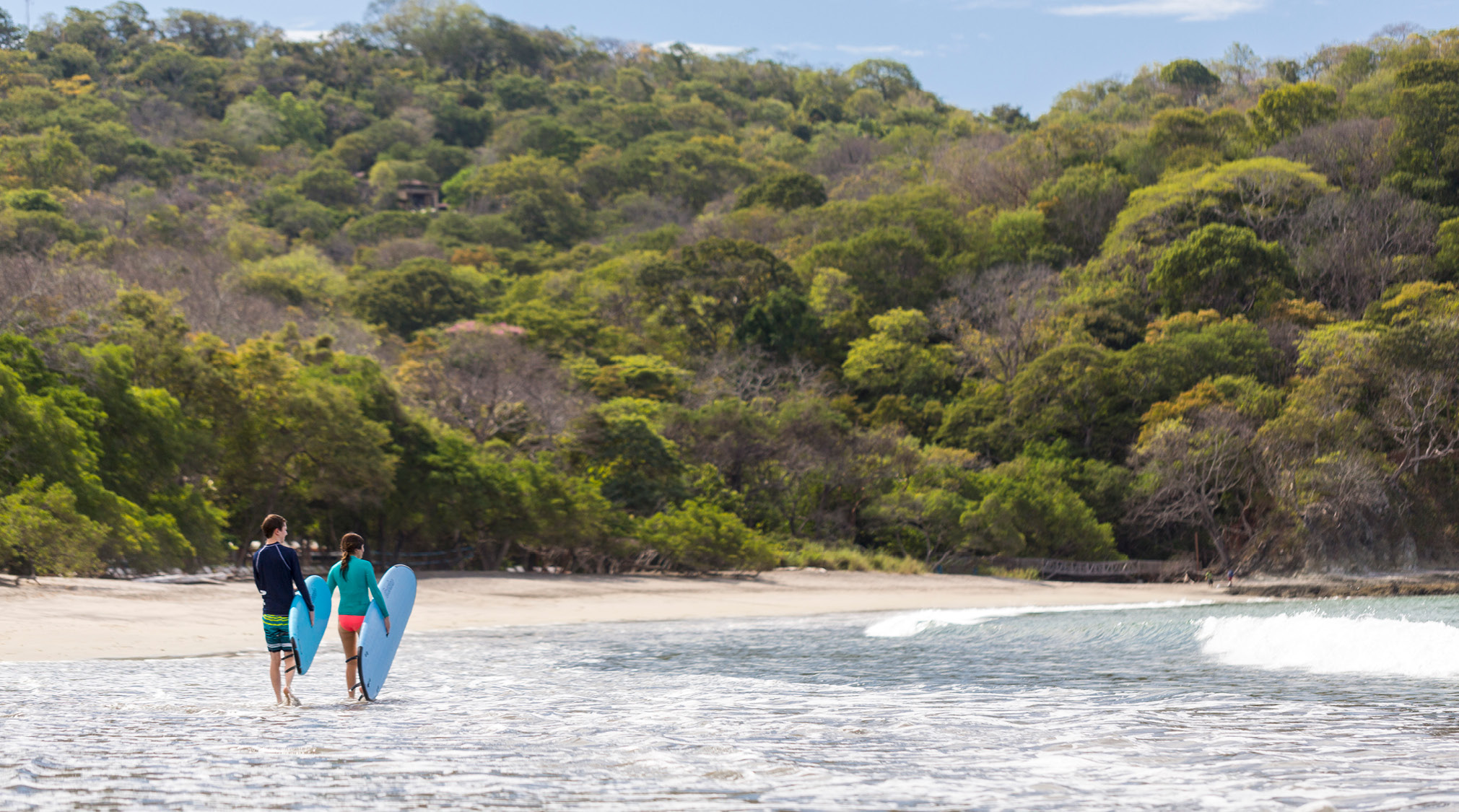 You might recognize two of Costa Rica's best surfing spots from their cameos in the cult classic Endless Summer II. Witch's Rock oversees strong, open breaks and A-frame waves that are best from late November to early April, while Ollie's Point is a long, fast right-hand point break popular among intermediate and advanced surfers. They're both just a short boat ride from Four Seasons Resort Costa Rica at Peninsula Papagayo, where guides from outfitter SurfX are on hand to help beginners get up on the board or to assist pros looking to refine their skills. Looking for an easier ride? Head to Playa Iguana or Playa Prieta, a 15-minute boat ride from the Resort, or do some snorkelling off the white-sand beaches of Playa Blanca.
Explore Activities in Costa Rica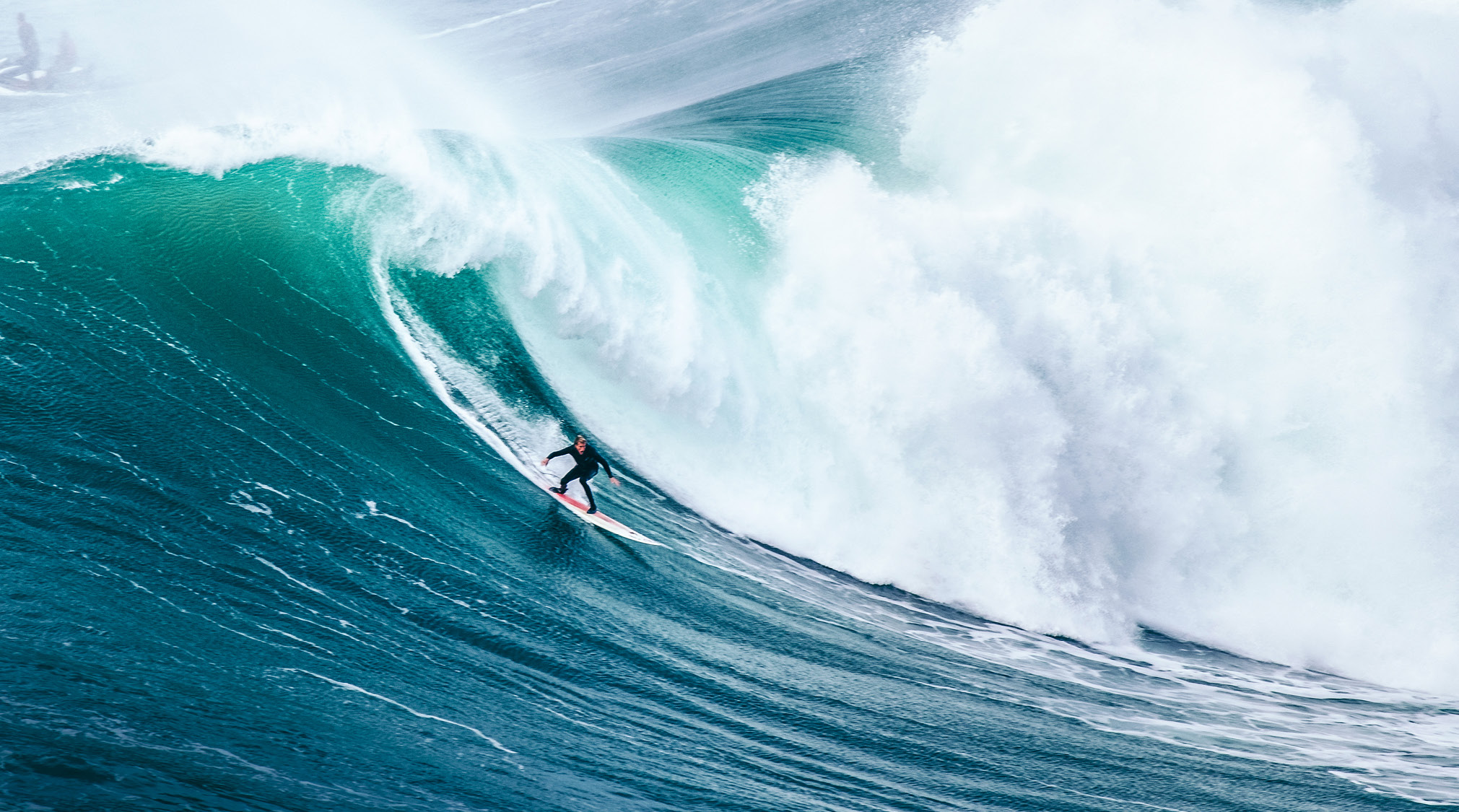 Ericeira has long been a favourite destination for European surfers, who know that excellent swells can be found off the coast of Portugal between September and January – and it's just 40 minutes from Four Seasons Hotel Ritz Lisbon. But other locales in Portugal offer similar thrills: Waves in Nazaré – an hour and 30 minutes from the Hotel – can reach 80 feet. "For surfers, the great Portuguese highlight, without a doubt, is the city of Nazaré, home to the biggest wave in the world ever ridden," says Concierge Catarina Amorim. "If you want to watch the daring surfers drop from the big waves, a visit to the Miradouro do Forte São Miguel Arcanjo is suggested." Join a guide for lessons off Guincho Beach, or catch one of the hollow waves at Praia de Supertubos. You'll soon discover why this area is often called the "Dream Coast."
Dive into Lisbon adventures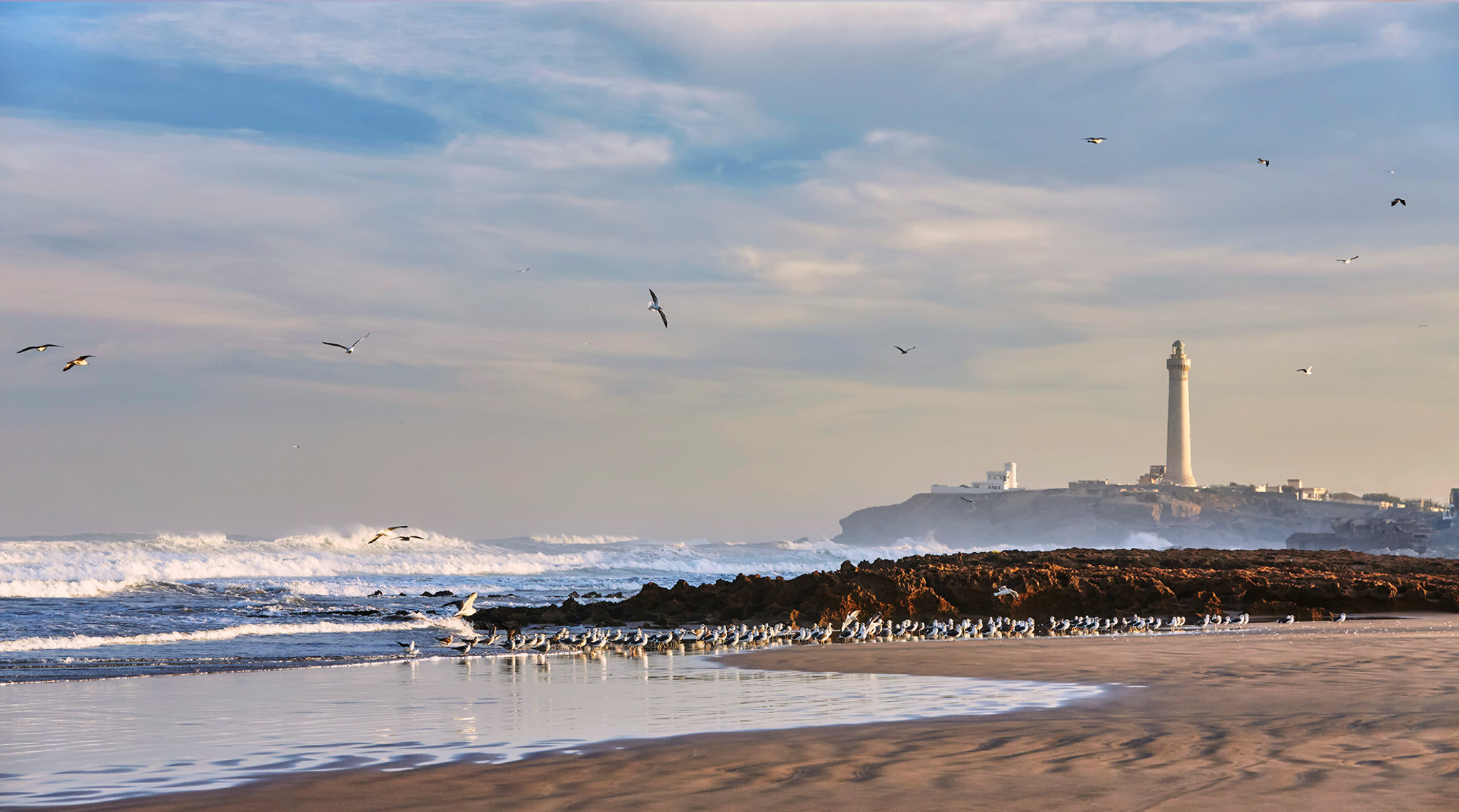 Its exposure to both the Atlantic and the Mediterranean means Morocco's coast is awash in excellent swells from December to March. Some of the best surf can be found just steps from Four Seasons Hotel Casablanca. Beginners will appreciate the gentle waves at Plage Lalla Meryem – known to locals as Pepsi Beach – and the Concierge can arrange a surf safari for more advanced boarders. Follow the Moroccan coast from Casablanca to Agadir, with stops at surf spots like La Crique in Bouznika or Mehdia Beach in Kenitra. And opt for a detour to Four Seasons Resort Marrakech, where an overnight stay means you have time to unwind in the traditional hammam before tackling the breaks at popular Essaouira.
Explore Morocco with Four Seasons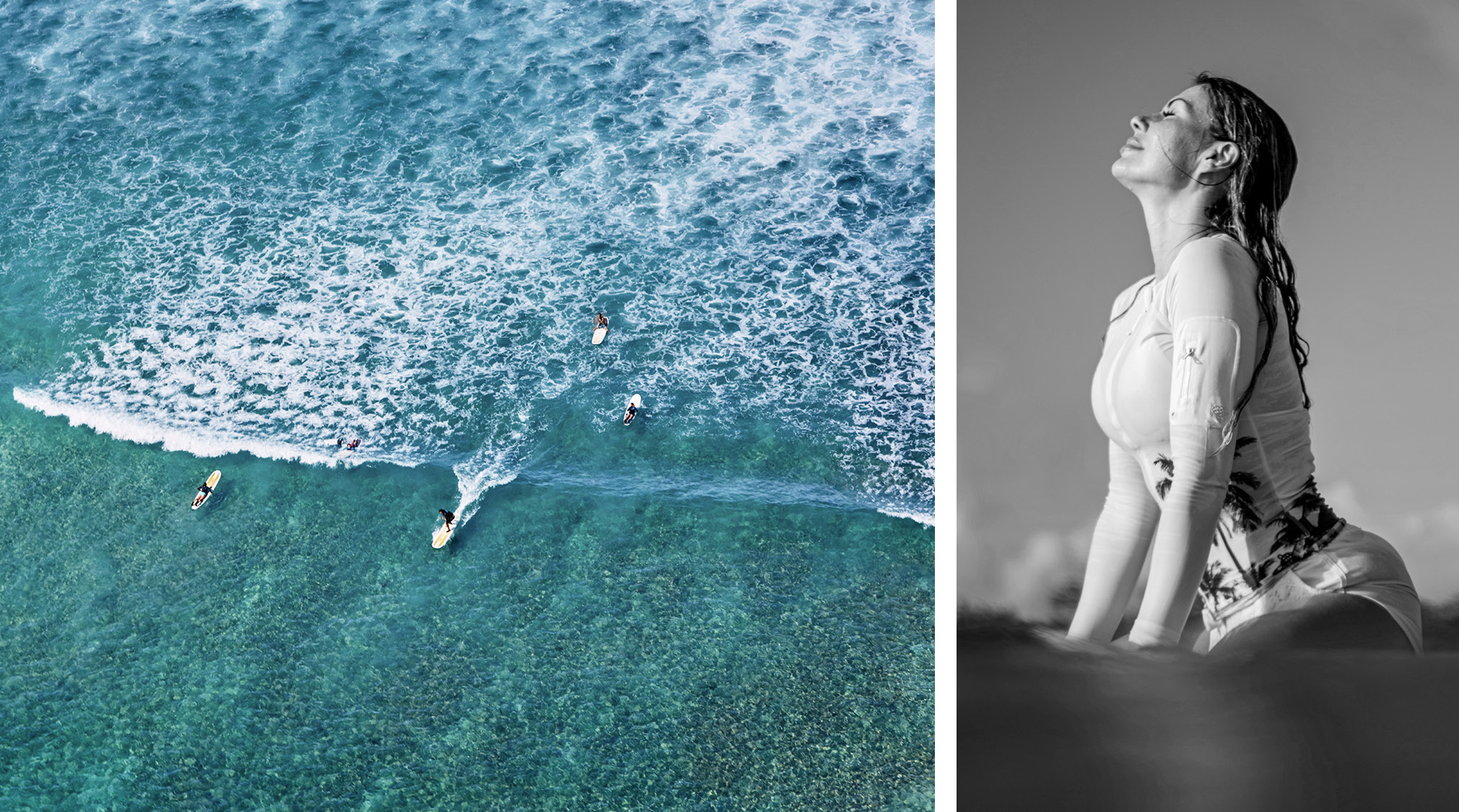 Hawaii already has a reputation as a year-round surfing destination – it's famous for gnarly reef breaks like Banzai Pipeline and Haleiwa, plus the variety of swells on its north and south shores means surfers of all skill levels can find suitable waves. But savvy surfers know that the best big waves can be found from November to March off the shores of Maui and Oahu. Beginners can take lessons with a local at Makaha Beach Park, considered the birthplace of surfing and just a short drive from Four Seasons Resort O'ahu at Ko Olina, while seasoned surfers from around the globe flock to Maui each winter to experience its monster waves. The walls of water at legendary Peahi (also known as Jaws) are best left to the pros, but watching world-class surfers dart through the waves is thrilling for those on shore. If you're ready to get your feet wet, Four Seasons Resort Maui at Wailea can arrange two-hour lessons in friendlier waters with Maui Wave Riders. More advanced surfers will enjoy a heli-surf safari at Hana: Surfboards will be waiting at the beach for you and your guide, who will lead you to iconic spots like Hamoa Bay. The flight home doubles as a waterfall tour of the island's east coast.
Explore Hawaii with Four Seasons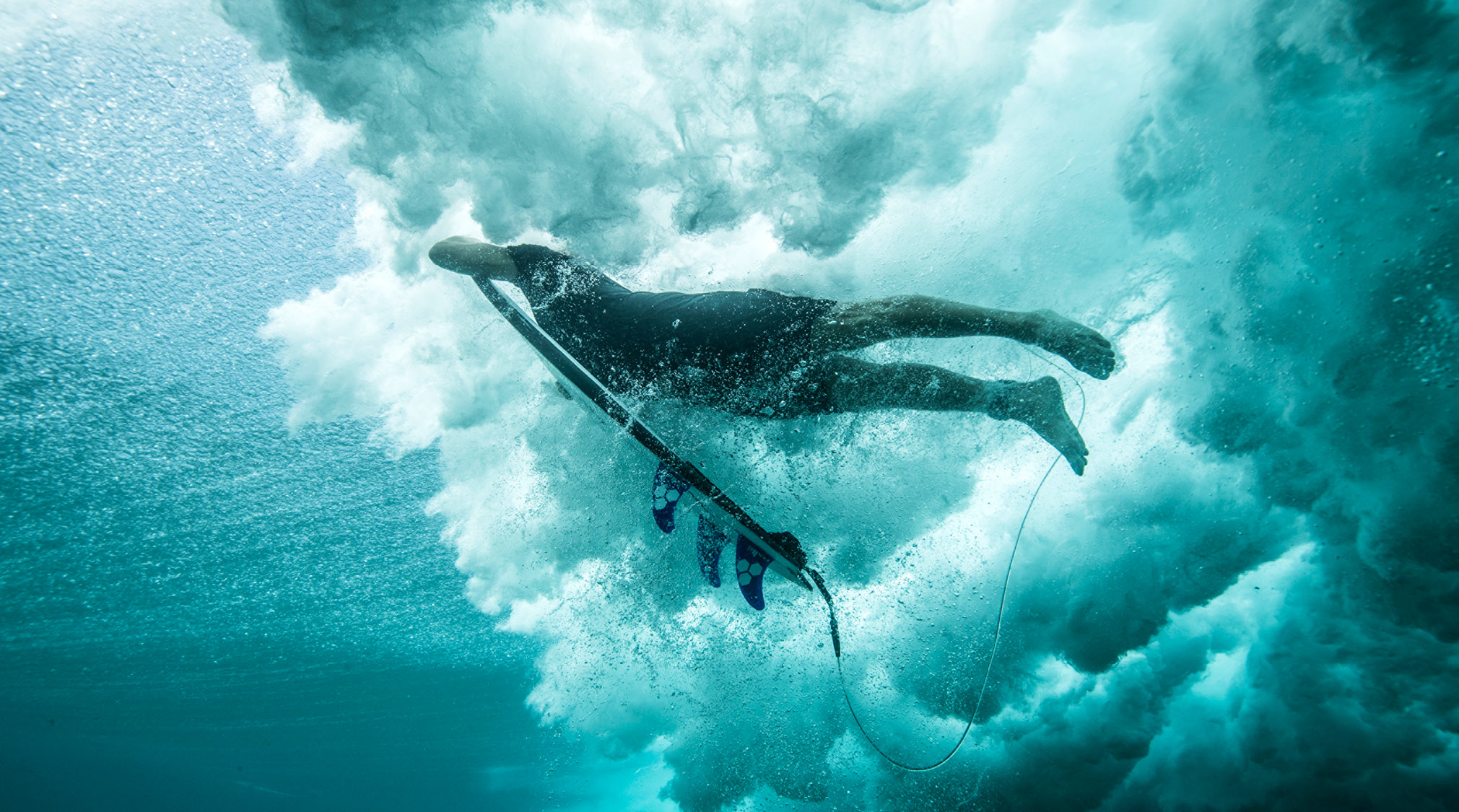 December to February is considered the off season for Maldives surfers, but the swells are still consistent and warm. Find your balance on the board in the calm lagoon at Four Seasons Resort Maldives at Kuda Huraa and work your way up to six quality breaks within a stone's throw of the Resort. Pros with outfitter Tropicsurf can guide you to the long, bowling lefts at Honkies or open tubes at Cokes. Or chase the biggest breaks on a customized surfing safari: Drop into a wave from your Flying Triggerfish seaplane and surf epic, empty waves before returning to the Resort in time for sundowners on the beach.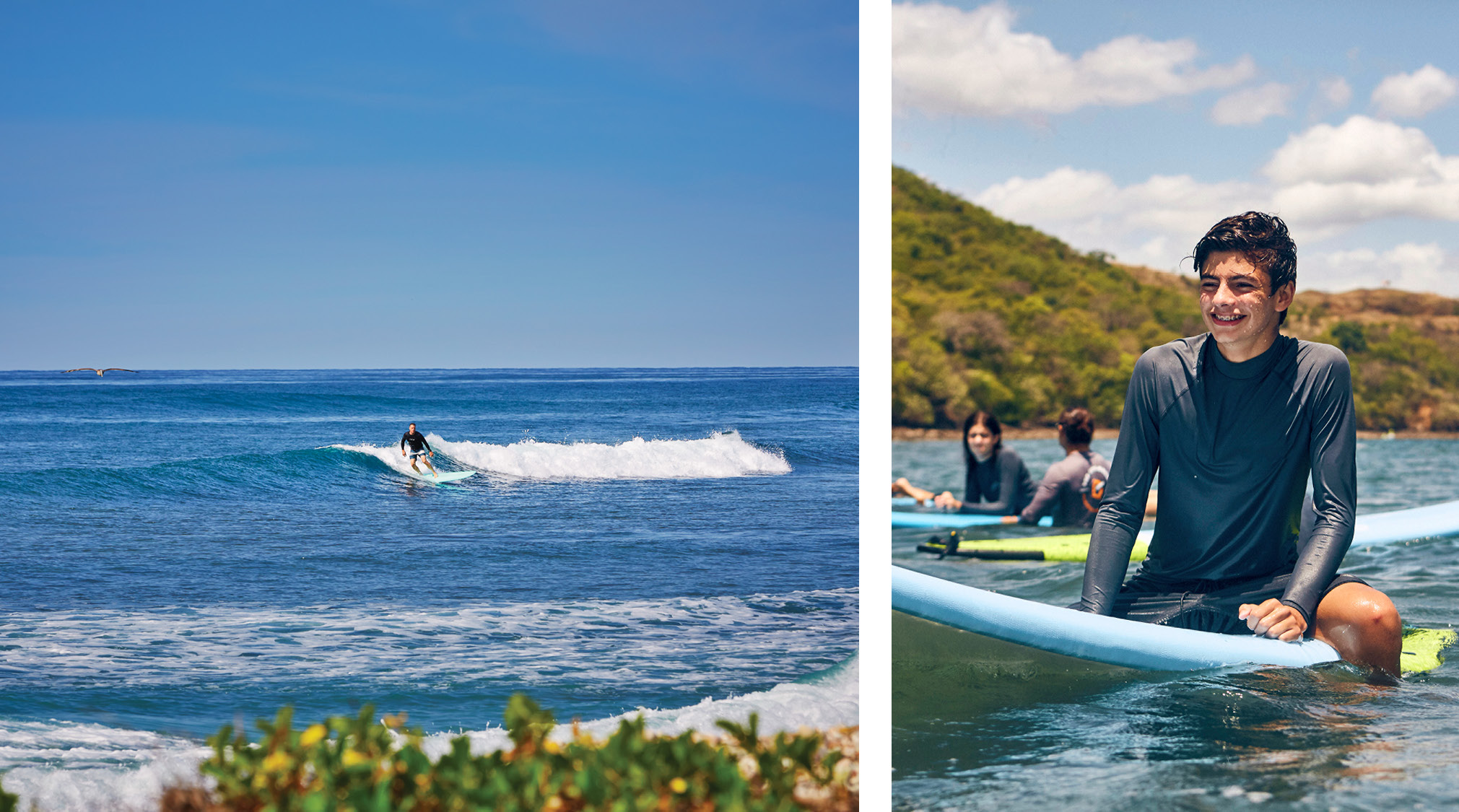 Consistent winter waves can be found right outside your door at Four Seasons Resort Punta Mita: The lobby overlooks breaks that are rarely crowded, making them perfect for first-timers or those looking to build their skills, says Hannah Bing, programs manager at Resort partner Tropicsurf. If you're looking for more of a challenge, Tropicsurf excursions depart directly from Las Manzanillas Beach. Good waves aren't hard to find in winter: "Winter brings northwest swells to Bahia de Banderas, which means more waves within 20 minutes by car or boat," Bing says. "Or set out on the Four Seasons Explorer and head north from La Cruz Harbour. The boat will drop you at the best waves of the day." On your return to the Resort, your next move should be to the spa for the After Sun Relief treatment to relax your muscles and rehydrate your skin.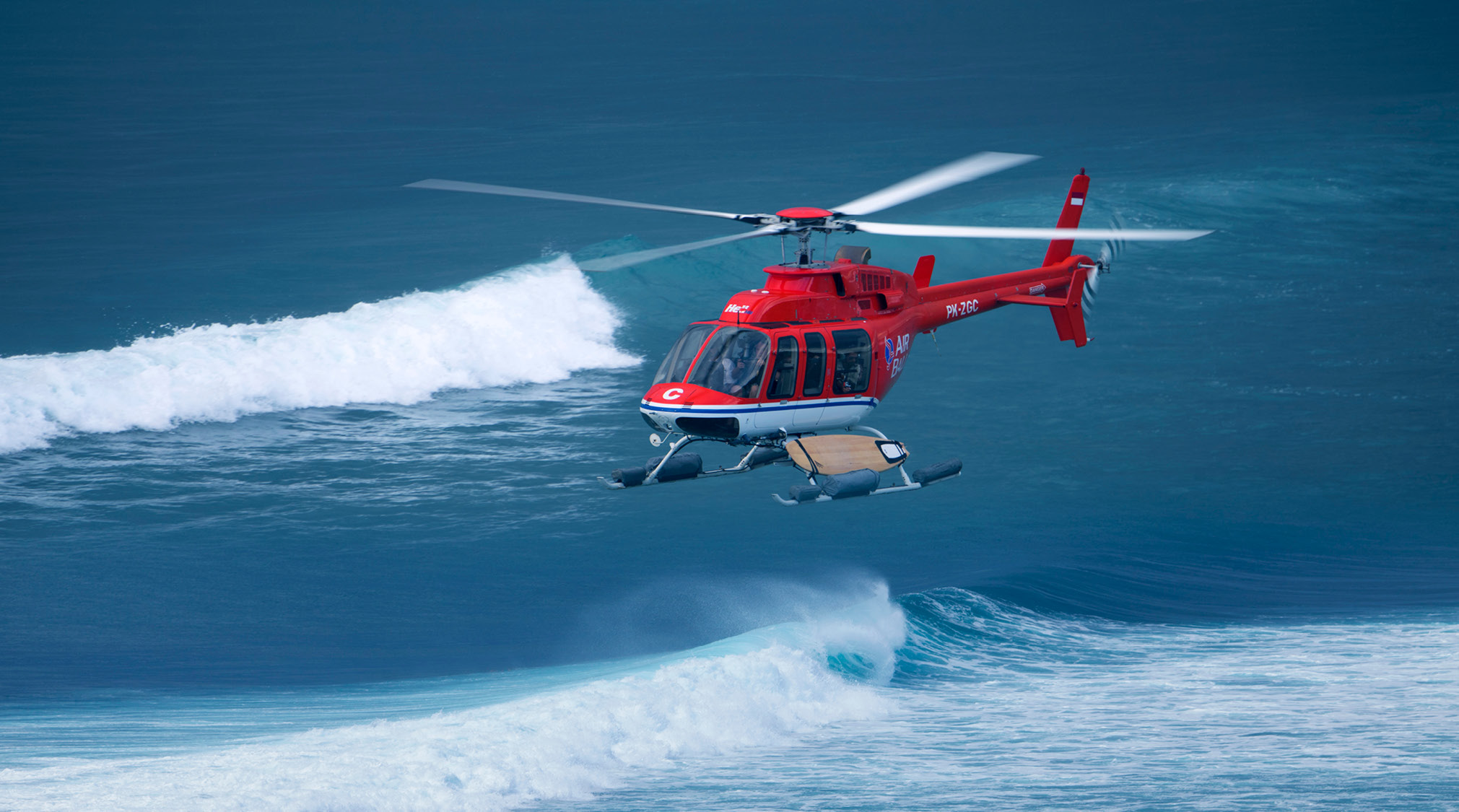 While Bali has been on the surf travel radar since the 1960s, its waves change with the season. From December to March, surfers will find stellar conditions not far from Four Seasons Resort Bali at Jimbaran Bay, where the sheltered Coconut Grove provides calm waters for beginners. When you're ready, Tropicsurf guides are on hand to lead you to bigger waves by sea, land and air: A boat excursion will stop at spots in Jimbaran Bay, like Toro Toro and Airport Rights, while a road trip lets you chase swells at Nusa Dua, Padang and Sanur. A 45-minute helicopter ride carries experienced surfers to the famed G-Land, home to thrilling left-hand breaks and ultra-fast, heart-pumping tubes. The remote location means the line-up is uncrowded and your wave count high, and you'll enjoy personal guidance from your Tropicsurf pro. After you've worked up an appetite, dig into a picnic lunch prepared by a Four Seasons chef. Then you can take on the water for a few more hours before soaking up unforgettable aerial views of Bali, Java and East Java National Park on your ride back to the Resort.
Find Your Wave in Jimbaran Bay
YOUR JOURNEY BEGINS HERE
Where will your spirit of adventure take you?