Find sun-soaked tranquillity at an enchanted enclave nestled on the magnificent white-sand crescent of Maui's southwest coast. With lush tropical gardens and the dramatic peak of Haleakala as your backdrop, relax in Maui's largest resort suites and guest rooms, which also boast the island's largest hotel bathrooms.
May we help you plan your stay with us?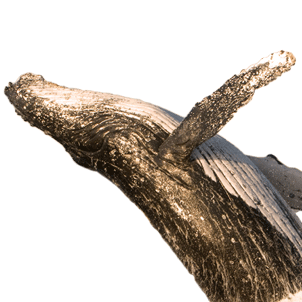 About
Four Seasons Resort Maui at Wailea
Local Time:
•
Local Temperature:
30°C / 86°F
3900 Wailea Alanui Drive, Wailea, Maui, Hawaii 96753 U.S.A.
Tel.

1 (808) 874-8000

Fax.

1 (808) 874-2244
Overlooking the gentle waters of Wailea Beach, luxurious Four Seasons Resort Maui, with its ever-attentive hotel staff and the largest luxury resort guest rooms and suites on the island, epitomises a classical Hawaiian palace resort. A stroll through fragrant plumeria trees and art-laden public areas reveals a study in relaxed elegance. Experience Hawaii like never before, at the only resort on Maui that does not charge additional resort fees.

Learn more about our accommodations
Experience More – Up to USD 200 Daily Credit
Earn up to USD 200 Resort credit every day of your stay with no limits. Credit can be used towards incidental charges.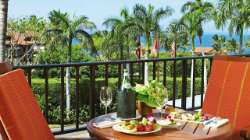 Bed and Breakfast
Our popular bed and breakfast vacation package helps you simplify your travel planning so you can effortlessly enjoy every moment of your stay.
Hawaii's second-largest island – with white-sand nirvanas, tropical edens and a majestic dormant volcano – Maui has been voted "Best Island in the World" by readers of Condé Nast Traveller for more than a dozen years, and by Travel & Leisure for five consecutive years.

Read More
Further Reading
Get to know Maui
Like a romantic dream, Maui offers breathtakingly beautiful natural diversity.
Concierge Recommends
Sam Wilhelm offers savvy sight-seeing suggestions from local connoisseurs and his own extensive experience as Concierge at the Resort.

Golf Like a Pro
More than a way to capture the idealic scenery, taking a photo of the eighth hole at Gold Course at Wailea Golf Club may actually improve your game.