Experience authentic Cantonese dining in our Michelin-starred restaurant, where creative dim sum and beloved classics are accompanied by our famous range of specialty teas.
HOURS
Lunch

Monday – Saturday

12:00 noon – 2:30 pm

Sunday

11:30 am – 3:00 pm

Dinner

6:00 pm – 10:30 pm
The Team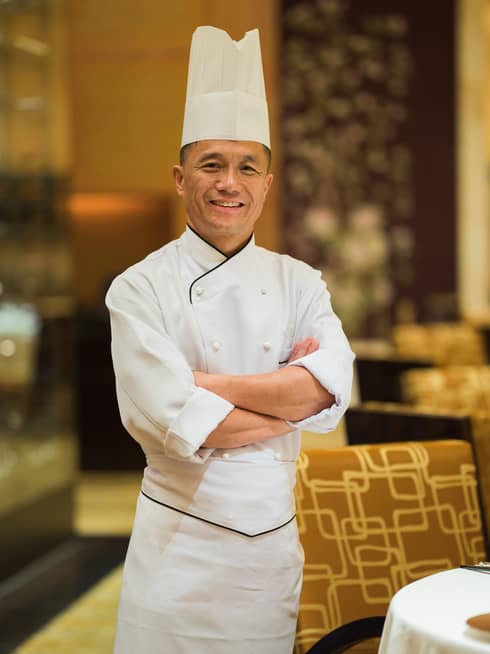 Cheung Chi Choi
Chinese Kitchen Executive Chef
Chef Choi's passion for authentic Chinese cuisine was sparked early. From a childhood learning in the family kitchen to 15 years of cooking in Hong Kong restaurants, his life has been dedicated to refining the delicate nuances of Cantonese food and creating new ways to experience it.
"My cooking philosophy is to preserve classic Cantonese cuisine and culture, insisting on the traditional techniques. At the same time, I maintain an innovative spirit to keep up with today's expectations surrounding Cantonese food: a combination of presentation, aroma and taste balanced with healthful qualities."