Under the high ceilings of our contemporary lobby lounge, meet friends or colleagues for coffee or mocktails.
HOURS
Breakfast

Daily, 9:00 am – 12:00 noon

All Day Dining

Daily, 12:00 noon – 12:00 midnight
Signature Dishes
Made with high quality French Valrhona chocolate and served with a handmade hazelnut truffle.
Meet the Team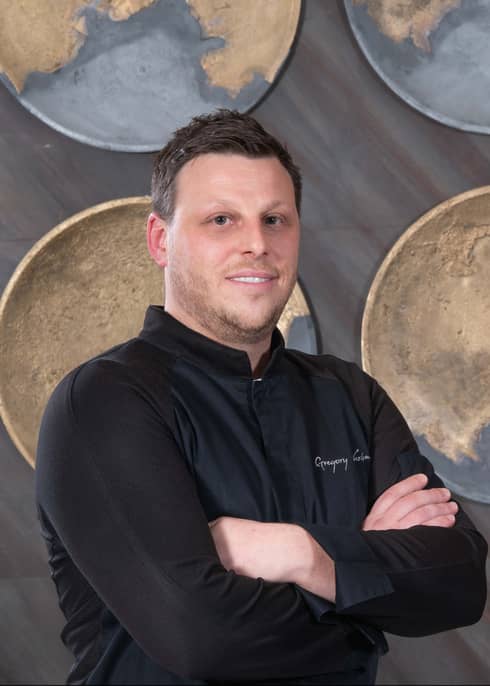 Gregory Chrismant
Executive Pastry Chef
Chef Gregory Chrismant's pastry experience is the result of journey with humble beginnings. At the age of ten, as a native of a small village in the south of France, he knew that he wanted to be a pastry chef and got all the encouragement he needed in his grandmother's kitchen. With a broad smile that illustrates a natural character of positivity and happiness – and seems to grow in the kitchen – Chef Gregory always to put a few drops of love into everything he makes.
"The greatest lesson I got as a pâtissier didn't come from the classroom. It was from my grandmother, who taught me the importance of putting love into what you are doing."