Guest Rooms (3)
Our stylish and well-appointed Guest Rooms offer the very best in comfort and privacy, while providing a peaceful retreat in which to relax and unwind throughout your stay.
Suites (4)
Ideal for both business trips or family vacations, these expansive Suites provide all the extra space you could need for your stay, with separate sleeping and living spaces.
Specialty Suites (2)
Our premium Specialty Suites are perfect for travelling with family and friends or extended stays, with separate living and sleeping areas and the extra space you need to entertain or unwind.
Featured Amenities
Complimentary premium Wi-Fi
Interior Design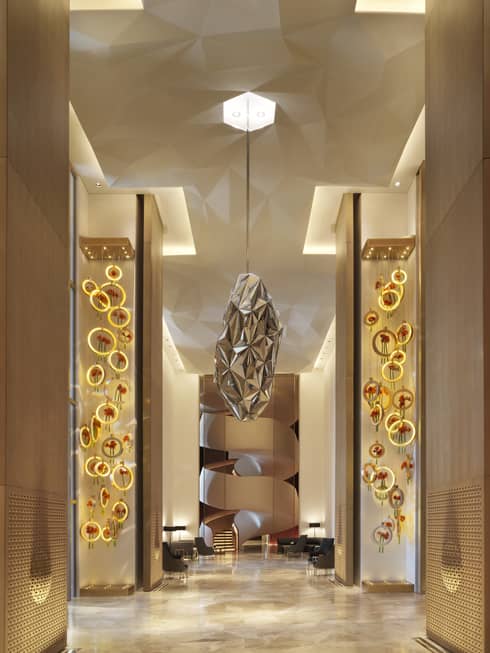 21st Century Arabian Design
Soaring ceilings and elegant arches are inspired by the beauty of traditional Arabian design, while the geometric panelled ceilings, clouds of dangling lights and eye-catching use of patterns add contemporary touches that make the Four Seasons a stunning design icon in the city.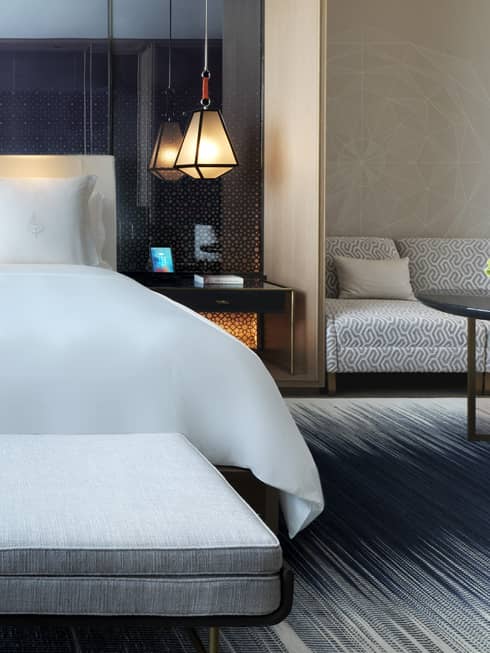 Modern Living
Everywhere you turn, technology is working to make your visit as smooth and comfortable as possible. Bedside tablets control room lighting and provide entertainment, bathroom mirrors boast built-in televisions and there are plenty of charging ports to make sure you're always connected.