It's not the things you take with you that define your journey; it's the experiences you have and the memories you bring home. Hand-picked by our Chef Concierge Narain Rao, these immersive experiences open the door to local culture. Here, he recommends four sensory "souvenirs" to take away from your visit.
The Peacefulness of Templer Park Waterfall
Kuala Lumpur is filled with glittering skyscrapers, mega malls, colourful temples, hawking street vendors and bustling traffic, but Mother Nature continues to have a stake in and around the Malaysian capital. The lush jungles that surround Kuala Lumpur offer a perfect place to recharge, as do the picturesque hidden waterfalls just 45 minutes from the city at Templer Park. I like to coast down the naturally formed waterslide and swim in the crystal-clear pool below.
A Taste of Malaysia at Jalan Alor Night Market
The soft scents of pandan leaves and coconut milk, as well as the aromatics of sambal belacan (chilli paste), set the stage for Malaysia's love for food. I always recommend a sensory tour of Kuala Lumpur's night markets, where you can find the most authentic street food and colourful crafts. Jalan Alor Night Market in particular is famous for the number of brightly lit food stalls. Cap the evening with a local-style picnic on the grass overlooking the famed Petronas Towers.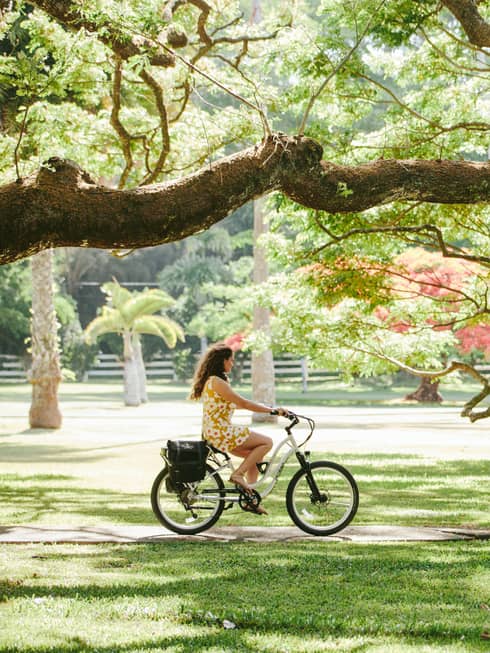 The Energy of a Local Bike Tour
Two wheels are all you need to get to local attractions. Must-see favourites like the stately National Monument and the verdant Lake Perdana Park give me a sense of nostalgia, reminding me of how I used to bike around the neighbourhood as a kid. Biking is also a great way to burn calories, see the city and even stop by a couple "mamak" shops (local eateries) along the way – a true past-time for any local.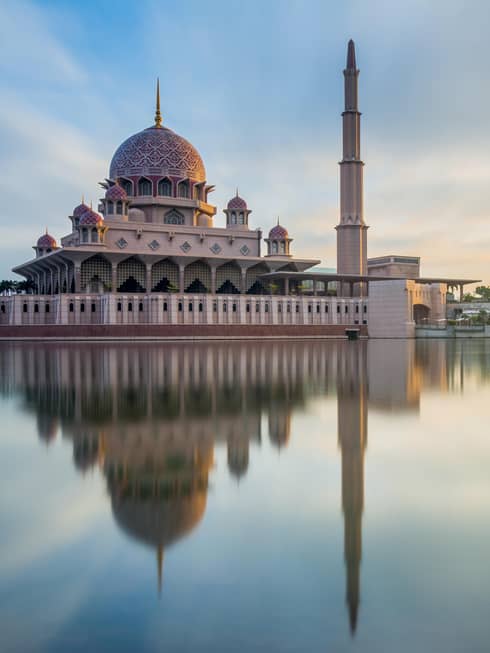 The Mesmerizing Patterns at the Islamic Arts Museum
The Islamic Arts Museum Malaysia holds one of the best collections of decorative Islamic art on the planet. The displays range from intricate paintings to exquisite fabrics and ceramics, as well as photographs, jewellery and armour. I recommend spending at least two hours exploring the photogenic Moorish and Mughal-styled mosque and museums, since there's so much to see.