Signature Experiences
Spa & Yoga
Immerse yourself in Balinese traditions and nature's bounty, exploring grounding treatments, ritual-inspired therapies, and mindful practices, to reveal a personal and harmonious path to inner change.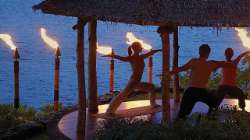 Yoga
Connect to Bali's wellbeing soul and re-connect with your inner spirit with our rejuvenating range of yoga classes: Hatha, Surya Namaskar, Yin, Sunrise and Sunset Yoga.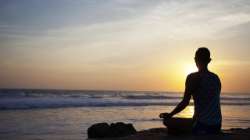 Meditation
Enveloped by Bali's blissfully energy, allow our mindful practitioners to guide you in steadying the breath, body and mind, and experiencing peace – at one, with self, and universe.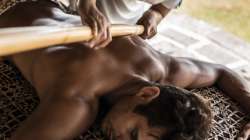 Bamboo Stretch Class
Experience a series of powerful stretches using bamboo, one of Bali's most versatile and significant plants. Restore and rebalance your spiritual, mental and physical energy, while releasing all tension.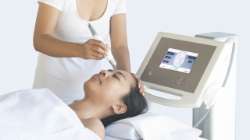 TDA Facials
Discover radically restored skin with a groundbreaking, non-invasive PURE® TDA Facial at The Healing Village Spa.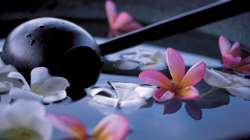 Jimbaran Traditions
Submit to The Healing Village Spa's Jimbaran Traditions: ritual treatments inspired by local practices to protect the body and purify the soul.
Blessings of Bali
Embark on a Balinese journey of self-renewal and emerge with mind, body and soul cleansed of all negativity.