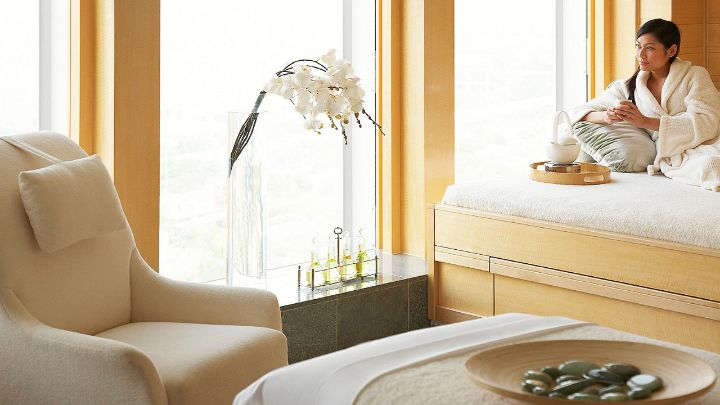 Masters of Wellness
A series of experiences with visiting wellness experts to help you achieve a more balanced and present state of mind.
CAROLINE KREMER, MARCH 12 TO 15, 2018
A qualified Bowen Technique practitioner who uses this remedial therapy system to bring muscular, skeletal, emotional and physiological systems back into balance. The Bowen Technique is ideal for sporting enthusiasts and recommended for athletes recovering from injuries or those who wish to speed up post sporting competition recovery.
Monday – Sunday: 90 minutes – HKD 2,400
SHAYLINI SOMANI, APRIL 24 TO 30, 2018
A talented Reiki master, teacher and practitioner using Reiki healing therapy to help release imbalances and blockages, and to find balance in the body and soul.
Monday – Sunday: 90 minutes – HKD 3,000
RICHARD GIROLAMI, MAY 7 TO 13, 2018
Guests of the Spa will have the opportunity to experience the Five Senses Therapy, a combination of techniques and Traditional Chinese Medicine to balance the body and mind.
Monday – Sunday: 90 minutes – HKD 3,000
YOSH HAN, JUNE 1 TO 5, 2018
An internationally respected intuitive clairvoyant and aura reader, Yosh is known for identifying each person's energy and spiritual hot spots.
Monday – Sunday: 60 minutes – HKD 3,000
Note: Prices and treatments are subject to change without notice. Prices are subject to a 10% service charge. Friday to Sunday prices will be applied on public holidays.