Relax and recharge with our in-house and visiting wellness experts through events and our daily offerings, allowing you to have the opportunity to explore new health frontiers.
Programs
Embark on a journey of wellness and healing with results-driven wellness programs incorporating proven healing modalities, spa rituals, mindfulness practices and nutrition, tailored to address some of the most common challenges brought about by our modern lifestyles.
This three-day program is designed to guide you through a journey targeting mobility, muscle growth, relaxation, longevity and overall body and face toning. The program includes:

30-minute wellness consultation with Dr. Tania Bardhan
60-minute Hybrid Movement session with Joint Dynamics coach
45-minute Craniosacral Therapy session with Ines de Beer
60-minute Longevity Yoga session with Ikigai practitioner
60-minute Yoga Nidra session with Ikigai practitioner
Two, 60-minute M6 Body Revolution Body Treatments
90-minute M6 Revolution Facial Treatment
180-minute Green Superfood Body Treatment
A wellness lunch at The Pool Terrace
Three, 30-minute usage of private spa facilities

HKD 13,800 per person, subject to 10% service charge

This 1.5-day program is designed to guide guests through a journey leading to improved sleep quality and a deep sense of relaxation. Wellness experts will help identify unique sleep requirements and, through healing spa treatments and practices, empower guests with knowledge to continue with sleep promoting habits at home. Includes:

30-minute Wellness Consultation with Dr. Tania Bardhan
45-minute Kinesiology Therapy with Benedicte Caudron
60-minute Restorative Yoga with Ikigai Practitioner
120-minute Abhyanga and Shirodhara Treatment at The Spa
Breathwork and guided sleep meditation with Dr. Tania Bardhan
Wellness lunch at The Pool Terrace
Relaxation in the private Spa facilities

HKD 7,200 per person, subject to 10% service charge

This 1.5-day program is designed to help you achieve a fresh start by aligning body and mind. It's highly recommended for those who are feeling stuck, sluggish or tired. All expert sessions and inclusions of this program work on kickstarting fatigued adrenal glands, managing stress and anxiety and aiding sleep while also detoxifying the body and fortifying it with powerful antioxidants to rejuvenate thoroughly. Includes:

30-minute Wellness Consultation with Dr. Tania Bardhan
45-minute Cranial Sacral Therapy with osteopath, Ines de Beer
120-minute Reawakening Ritual treatment at The Spa
60-minute Chakra Balancing Meditation with grounding breathwork with Dr. Bardhan
30-minute Vibrational Sound Therapy at The Spa
60-minute Detox Yoga with Ikigai practitioner
Wellness lunch at the Pool Terrace
60-minute relaxation in the private Spa facilities

HKD 7,200 per person, subject to 10% service charge

This program is tailored for pregnant women and new mothers. For expectant mothers, the program helps relieve the stress of preparing a new life and typical pregnancy discomforts. For new mothers, it helps restore the body back to its pre-pregnancy state. We recommend spreading the program over two days in the span of a week.

45-minute Cranial Sacral Therapy with osteopath, Inès de Beer
180-minute Journey of Motherhood Ritual at The Spa
60-minute Prenatal or Postnatal yoga for women with IKIGAI practitioner
Wellness lunch at the Pool Terrace
60-minute Healing Ginger Bath Ritual (recommended for new mothers only)

HKD 6,800 per person, subject to 10% service charge (excluding Healing Ginger Bath Ritual)

HKD 7,750 per person, subject to 10% service charge (including Healing Ginger Bath Ritual)

Four Seasons Hotel Hong Kong introduced nutrition-based Well-Feeling Menus in 2018, crafted by the hotel's culinary team in collaboration with Miles Price, certified nutritionist and functional medicine specialist from LIFE Clinic in Hong Kong, based on the following principles:

Healthy balance of carbohydrates, good fats, protein, and lots of fruits and vegetables
Minimize foods that can lead to inflammation and sensitivity, including gluten and dairy
Ingredients that come from a reliably healthy sources such as organic vegetables from EcoFarm
Cooking methods that maximize nutrition and minimize potential harmful side effects; boiling, steaming, shallow frying, and raw foods are all preferred methods
Apart from these programs, you can also book private, couple's, semi-private and group sessions for meditation, gong baths, singing bowl therapy and yoga, and schedule one-on-one treatments for Cranial Sacral Therapy and Kinesiology. Sessions are available as singles and in bundles.
Meditation and Consultation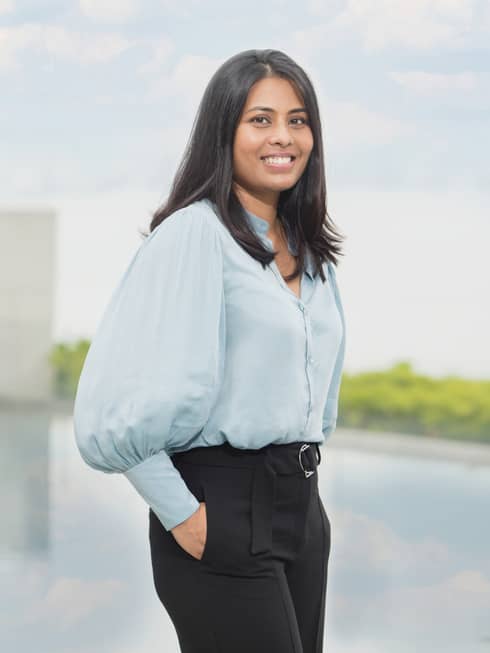 Dr. Tania Bardhan
Resident Healer
Tania is a qualified homeopath, acupuncturist and reiki therapist with more than 20 years of wellness experience in yoga, Ayurveda and meditation. She loves to help guests achieve more balance, clear focus and better sleep, as well as manage anxiety using breath work drawn from Pranayama and meditative techniques such as yoga nidra and chakra meditation. She also weaves in wellness consultations on diet and lifestyle to achieve maximum results.
Personalized meditation

90 MINUTES (MONDAY – THURSDAY)

HKD 2,000

Sleep Consultation and Meditation

60 Minutes

HKD 1,550
When we talk about wellness, sleep is paramount. Dr. Bardhan's one-hour sleep consultation starts with understanding your sleep pattern and behavior, offering solutions to improve sleep time. She will also guide you in a session on Yoga Nidra, going into a conscious state between sleeping and waking that is intended to induce physical, mental and emotional relaxation.
Chakra Balancing Meditation

60 Minutes

HKD 1,500
Chakras are vortices of energy located at various areas of the body. During Dr. Bardhan's guided chakra meditation, you will focus and meditate on each of the seven chakras, using tools like color visualizations and powerful sounds and mantras which are known to balance, unblock and optimize the functions of the chakras. These meditations offer multiple benefits in addition to the feeling of wellbeing, increased focus and clarity of thought. They help and support to understand the energetic link between that area and one's own chakras.
Sound Meditation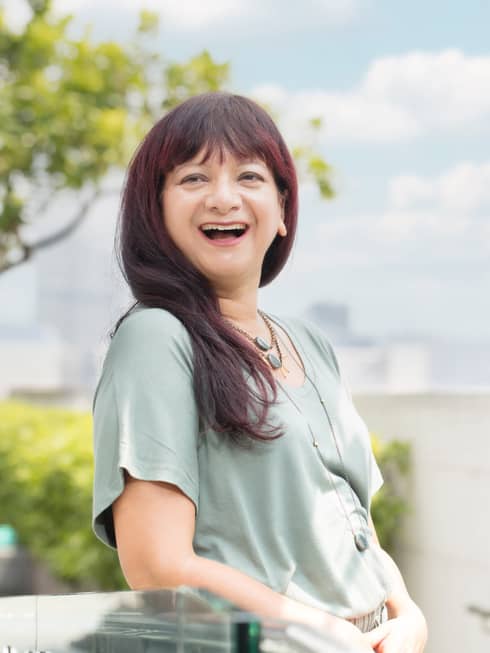 Cheryl Rodriguez
Resident Healer
Allow sound to surround and ground you. Calm your mind from the hectic urban lifestyle with harmonic vibrations by sound healer Cheryl Rodriguez. An expert in soothing the senses with gongs, Cheryl's "music" promotes a deeper meditative state, stillness of the mind, balancing of the chakras and relaxation of the body in her session of sound meditation.
Gong Bath

60 Minutes

HKD 2,200
This unique experience helps you achieve a restorative, peaceful state through beautiful sounds and vibrations that come from gongs. Vibrations restore the normal frequencies of our out-of-harmony parts of the body, mind and soul. It alleviates stress and leads us to deeper relaxation.
Cranial Sacral Therapy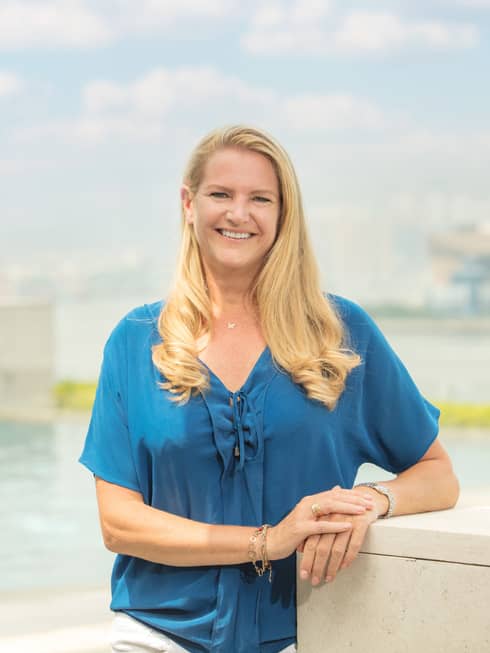 Inès De Beer
Resident Healer
Inès De Beer has been in Hong Kong for more than 20 years and was one of the first osteopaths in the city. Aside from treating many musculoskeletal ailments, Inès has extensive experience in providing cranial osteopathy to relieve a variety of symptoms such as headaches, stress-related symptoms, sleep disorders and neck tensions.
Cranial Sacral Therapy

45 Minutes

HKD 1,800
This is a soft manual treatment using gentle pressure on the head, neck and back to relieve the stress and pain caused by compression in the fascia and connective tissues. It can help treat a number of conditions caused by tensions and strains in the body.
Kinesiology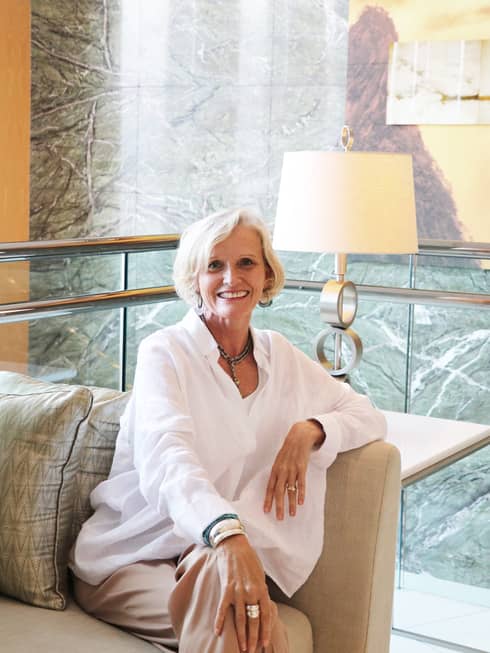 Benedicte Caudron
Resident Healer
Benedicte Caudron is a kinesiology practitioner. She has worked with many to release stresses, anxieties and traumas that have an impact on the physiological and emotional systems, including digestive issues, hormone imbalances, insomnia and fatigue.
Kinesiology

45 Minutes

HKD 1,800
A non-invasive powerful healing technique that combines an eastern energetic healing approach to health with the knowledge of anatomy and physiology sciences. The aim is to localize stresses that create imbalances and remove blockages in the body to achieve a balanced state. It also aids to allow your body to naturally maintain optimal health.
Movement Medicine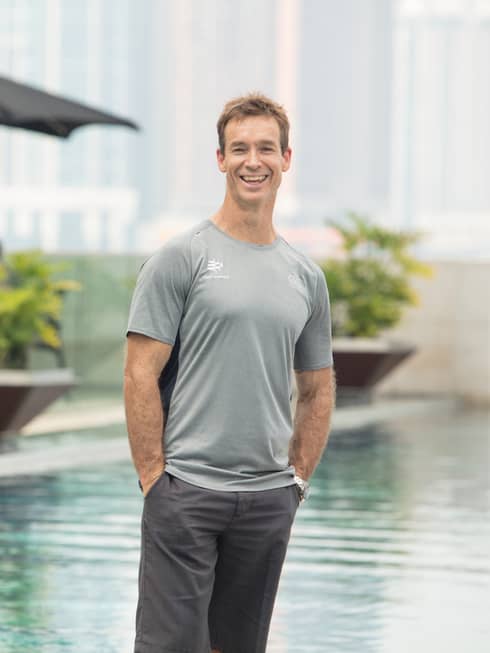 Andrew Cox
Resident Healer
Andrew is a trainer, lifestyle coach and educator in health, fitness, and high performance. His focus is leading a charge towards proactive health and sustainable higher levels of vitality and performance. He works comprehensively with individuals, teams and corporations on these areas and has been doing so in the Asia pacific regions for well over a decade. He is the Co-Founder and Director of Joint Dynamics Ltd, and a contributor to publications internationally in his area of expertise.
Movement Medicine

Contact Spa the for price and duration
This clinically designed group exercise class has the goal of bringing freedom of movement into your joints, lengthening and strengthening muscles to enhance posture and athleticism, and simple yet effective breathing exercises to bring energy and vitality to mind, body and spirit.
YOGA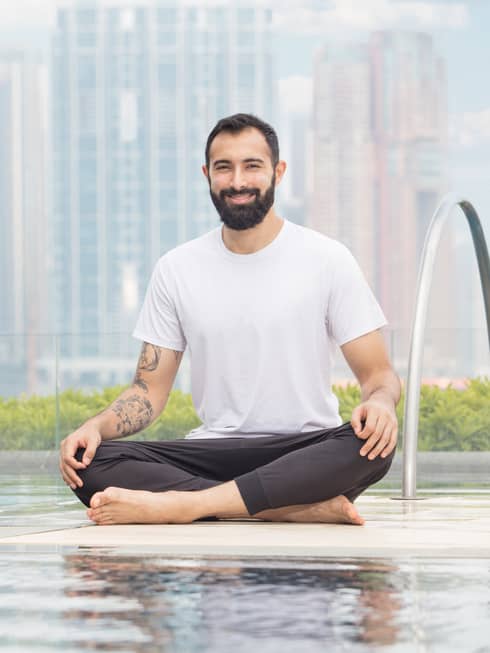 Gianni Melwani
Resident Healer
Gianni finds fulfillment in seeing others tap in to their potential. To him, real yoga begins off the mat. Gianni is the co-founder of boutique wellness studio, Ikigai, and director of BKR Group, an entrepreneurial business and investment firm. He also co-founded Hybrid Group, creating Iris: Your Escape festival, the largest health and wellness festival in Hong Kong, with more than 4,000 participants.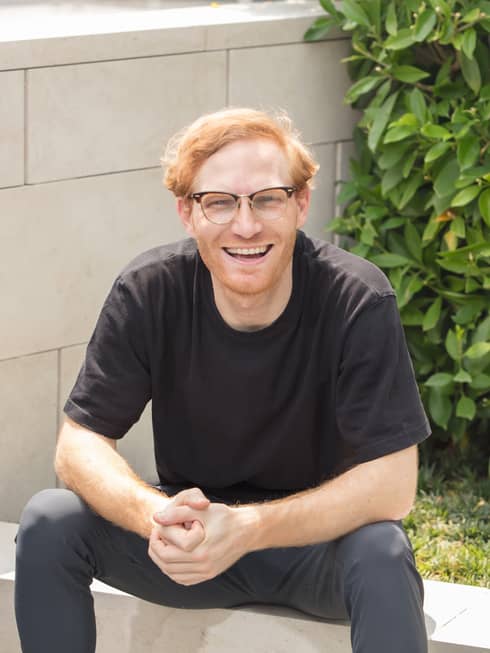 Aymeric Vollant
Resident Healer
Aymeric is a French entrepreneur and DJ who has been based in Hong Kong since 2014. He focuses on offering one-of-a-kind experiences to the local community. Aymeric is passionate about music, events and people. The last few years has led him to start new projects that have a positive impact on society and people's lives including the bespoke wellness studio IKIGAI and the Hong Kong branch of the international Solar Sound System network.
IKIGAI Classes
Ashtanga Yoga
Hatha Yoga
Yin Yoga
Core Yoga
Detox Flow
Hip- and back-opening Yoga
Neck and Back Care
Prenatal Yoga
Postnatal Yoga
Yoga for Kids
Yoga for Teens
Immersive Sound Healing
Class Pricing
Private
Couples
Semi-private (up to four participants)
For group classes, please contact the Spa directly.