On-Site Reservations Specialists
Expertly knowledgeable about all elements of a visit to Seychelles, our dedicated team of reservations specialists is here to assist you with planning every moment of your trip to our little island paradise. From suggesting the perfect villa category for your individual requirements to recommending their favourite activities on the island, our specialists will help you to arrange your dream trip for an unforgettable stay. Meet our team of Seychelles experts below.
BENEFITS OF CALLING US TO RESERVE YOUR STAY
Your agent owns your reservation, from the first call up to your arrival.
You don't have to navigate an automated voice system.
You will speak with an agent who has first-hand knowledge of the Resort.
You will get personalized insights from a local resident who lives in the Seychelles.
Your special requests will be noted and met.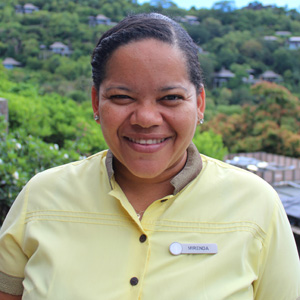 Mirenda Lozaique, Reservations Agent
Started at Four Seasons Resort Seychelles: 2017
Best place to see the sunset: "Sunsets are the proof that no matter what happens, every day can end beautifully. The rooftop of our Spa is the best place to enjoy such a magical moment and with a glass of bubbles these few minutes can create a lifetime memory that only someone who has been at the right place at the right time can really enjoy."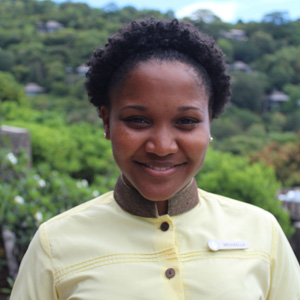 Michaella Accouche, Reservations Agent
Started at Four Seasons Resort Seychelles: 2017
Creole food not to miss: "Definitely our seafood. There's no better way to experience the Indian Ocean than to taste the freshness of its flavours. Locally sourced seafood not only tastes best, but it is also more sustainably caught and keeps local fishermen in business."