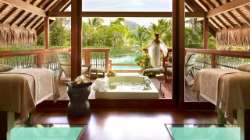 Earn spa credit worth EUR 150
Consider changing your overwater "point of view" and earn a EUR 150 spa credit. Enquire with our Resort reservation consultants and learn more about our Over-Water Bungalow incentive offer, in exchange for your flexibility in moving rooms during your stay with us!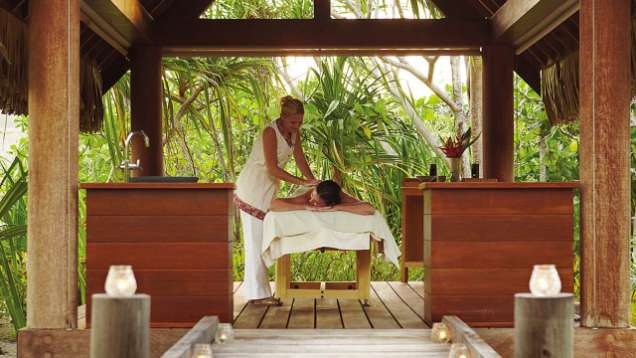 Above and beyond mere relaxation, CARITA body treatments are a transformative experience. Alone or combined with other treatments, you can construct a tailored treatment to suit you, which offers the desired results and uses the time you have available.
RENOVATEUR
This professional exfoliator, the signature of the CARITA experience, removes dead cells and transforms the skin's texture. Combined with drainage gestures, it helps to reactivate flows and detoxify the skin.
SILK REVELATION
This deeply relaxing, nourishing and uniting treatment is an invitation to relax and let go. Generous gestures relax the body whilst the nourishing texture of the massage balm leaves the skin perfectly soft and silky.
SUPPLENESS TREATMENT
This relaxing and invigorating massage works on muscle mobilisation and suppleness to relieve tension, release the body and infuse it with new vitality. A concentrated massage that employs a variety of techniques, to detoxify and increase circulation. Your therapist's hands will focus on relieving tense and painful muscles, while increasing range of motion concentrating on specific areas, melting tension away.
BACK RELAXER
Based on a Suppleness Treatment, this supportive massage relieves deep muscular tension. The hands of Carita Experts move along the back to the peripheral muscles in order to soothe the entire body.